Call Now to Set Up Tutoring:
(518) 300-4098
Private In-Home and Online Statistics Tutoring in Voorheesville, NY
Receive personally tailored Statistics lessons from exceptional tutors in a one-on-one setting. We help you connect with in-home and online tutoring that offers flexible scheduling and your choice of locations.
Recent Tutoring Session Reviews
"We reviewed some of the material from the start of the course and covered calculations necessary. I wrote up some notes to supplement the student's materials and fill in where the explanation was lacking in class notes. We covered mean, median, mode, standard deviation, and variance along with the formulas. I recommended she make flashcards for the terms and notations for reminders."
"We solidified a lot of concepts such as the Hypothesis test, Z test, t test, chi squared test, F test, and the p value. He had some confusion about the confidence interval and binomial distribution but this has been clarified."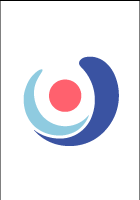 "We spent some time doing a brief overview of scatter plot and correlation interpretation, and then jumped right in on her final chapter on hypothesis tests for means. The material and the Chapter 11 quiz (84% scored) were both very similar to previous topics covered in the class, which is a good sign for the Chapter 11 material on the final. After that, we began reviewing missed questions from previous tests. Several of them were calculation errors that she has since developed the discipline to avoid. We finished reviewing the first test during this session. With no new chapters or quizzes for next session, we will be able to cover the remaining tests. I suggest a focus on chapters 1, 2, and 3 during available study time. That material is the least fresh in memory and involves a good amount of interpretation/non-numerical reasoning that has previously been a problem area."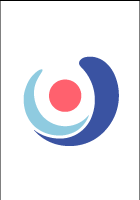 "We spent the majority of the session reviewing regression and correlation. He had a handle on the basics like how to extract information from tables and be able to interpret them. His main concern was understanding the vocab behind the unit and how it is applied to questions. After a quick review, he needed little help going through the rest of the review problems. We spent the rest of the session reviewing a previous test."
"We studied analysis of variance and how to evaluate the fit of regression models. We used the student's problem set. The session went well but there was a question with a typo that we'll want to circle back to."
"We talked about building regressions and the tests that you use to test whether a regression is good. We reviewed t-tests and r-squared values, and looked at partial f-tests. The student has missed some of the earlier sections of this class, so she needed help with the concepts that were treated as routine, but she worked on them and is getting better."
Nearby Cities:
Westminster Statistics Tutoring
,
Connecticut Statistics Tutoring
,
Portland Statistics Tutoring
,
Hartford Statistics Tutoring
,
Waterbury Statistics Tutoring
,
Albany Statistics Tutoring
,
Danbury Statistics Tutoring
,
New Britain Statistics Tutoring
,
Schenectady Statistics Tutoring
,
Bristol Statistics Tutoring
,
Meriden Statistics Tutoring
,
Middletown Statistics Tutoring
,
Troy Statistics Tutoring
,
Shelton Statistics Tutoring
,
Torrington Statistics Tutoring
Nearby Tutors:
Westminster Statistics Tutors
,
Connecticut Statistics Tutors
,
Portland Statistics Tutors
,
Hartford Statistics Tutors
,
Waterbury Statistics Tutors
,
Albany Statistics Tutors
,
Danbury Statistics Tutors
,
New Britain Statistics Tutors
,
Schenectady Statistics Tutors
,
Bristol Statistics Tutors
,
Meriden Statistics Tutors
,
Middletown Statistics Tutors
,
Troy Statistics Tutors
,
Shelton Statistics Tutors
,
Torrington Statistics Tutors
Call us today to connect with a top
Statistics tutor in Voorheesville, NY
(518) 300-4098