We are open until 8pm!
Call Now to Set Up Tutoring:
(518) 300-4098
Private In-Home and Online Algebra Tutoring in Voorheesville, NY
Receive personally tailored Algebra lessons from exceptional tutors in a one-on-one setting. We help you connect with in-home and online tutoring that offers flexible scheduling and your choice of locations.
Recent Tutoring Session Reviews
"Today the student was studying equations of exponential growth and decay, interest, etc. This student has a very good understanding of the material (it is mainly "plug and play") but was making a common mistake with exponentiation where she was multiplying instead. After a few more practice problems, she demonstrated she understood both the order of operations and will be careful not to make this mistake on tomorrow's test."
"Today the student worked on corrections from a recent math quiz. He needed help with the concepts, and was then able to work through it, and did well. He still needs to do a better job of writing down his assignments and knowing what is coming due."
"Today the student worked on his arithmetic sequence project. He understands arithmetic sequences well enough that he can solve the problems fluidly. It is clear that linear functions are new to him. We spent the last 20 minutes or so talking about standard, slope-intercept, and point-slope form, and how to determine if an equation is linear or not. I will focus on that topic next week so that he can graph the equations accurately."
"Today was all about rotations, reflections, translations, dilations, and contractions of a figure located on the xy-plane. Special attention was required to show how each vertex of the triangle or rectangle had been modified/changed."
"Today was the first time I met this student. First, we discussed with her mother our general expectations for what we would like to see out of these tutoring sessions. The student explained she was just interested in further support in the course work she already has, and preparation for her upcoming exam and retake. We went over her last exam and she corrected any mistakes she had made. Then we reviewed long division of polynomials. She was confident already on synthetic division. Next, we reviewed end behavior of polynomials and determining the roots of a function. Finally, we went over complex numbers. We explored the relevance of complex numbers, exponents of i, and multiplication of complex numbers."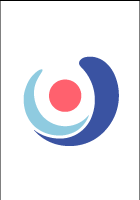 "Today was the initial session. I used the session to assess her foundation. She showed strong skills after overcoming initial hesitation. With more practice, her confidence will grow. She understands the importance of bringing home her instructional materials from school so we can work on what is being covered in class."
Nearby Cities:
Westminster Algebra Tutoring
,
Connecticut Algebra Tutoring
,
Portland Algebra Tutoring
,
Hartford Algebra Tutoring
,
Waterbury Algebra Tutoring
,
Albany Algebra Tutoring
,
Danbury Algebra Tutoring
,
New Britain Algebra Tutoring
,
Schenectady Algebra Tutoring
,
Bristol Algebra Tutoring
,
Meriden Algebra Tutoring
,
Middletown Algebra Tutoring
,
Troy Algebra Tutoring
,
Shelton Algebra Tutoring
,
Torrington Algebra Tutoring
Nearby Tutors:
Westminster Algebra Tutors
,
Connecticut Algebra Tutors
,
Portland Algebra Tutors
,
Hartford Algebra Tutors
,
Waterbury Algebra Tutors
,
Albany Algebra Tutors
,
Danbury Algebra Tutors
,
New Britain Algebra Tutors
,
Schenectady Algebra Tutors
,
Bristol Algebra Tutors
,
Meriden Algebra Tutors
,
Middletown Algebra Tutors
,
Troy Algebra Tutors
,
Shelton Algebra Tutors
,
Torrington Algebra Tutors
Call us today to connect with a top
Algebra tutor in Voorheesville, NY
(518) 300-4098