Experience Live Online Learning
Looking for some fun ideas to keep the kids busy this summer? Check out our free and affordable live classes and week-long camps designed to inspire and educate.
View All
Discover options just for you.
Tap into a world of fun, engaging, and live online camps and classes specially created for your grade schooler.
Help your middle schooler discover new things to try or learn this summer with classes and camps meant just for them.
Prepping for college? Hoping to overcome boredom? Find classes and camps to make the most of summer.
Worried about camps getting cancelled? Register your K-12 kids for any of our week-long interactive camps taught by expert instructors.
Join DataRobot for a free 2-session class to learn what Artificial Intelligence (or AI) is and what it isn't. You can even build your own AI with a mini project between sessions!
Need more help? We do that too.
Every student learns in their own way, at their own pace. That's why we offer personalized help like 1-on-1 Online Tutoring and Small Group Classes. With prices starting at $30 per hour, let's design a plan that works for everyone's needs.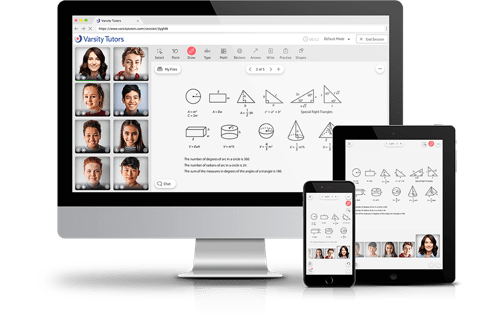 Varsity Tutors has had a huge impact on my son's academics. This is the first company I've worked with that cares more about delivering an EXCEPTIONAL experience than charging my credit card.