Daily Live Classes
From $0 to $20/hour.
Prepare for the next stage with free and affordable live classes led by highly skilled instructors and test-prep experts.
On the blog: questions answered & advice offered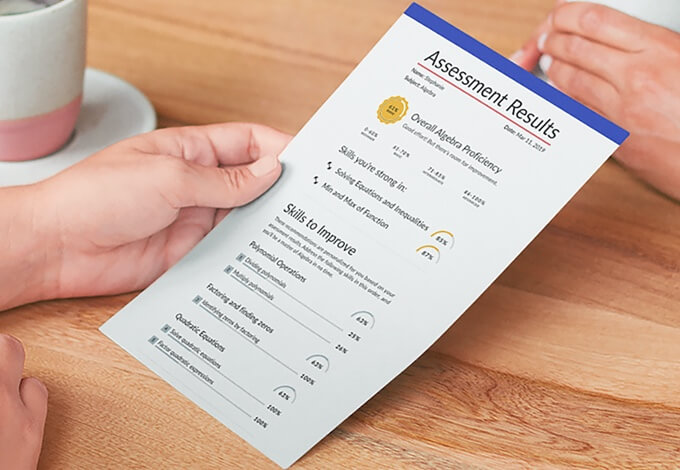 Free Adaptive Assessment
Our AI-powered assessments measure your proficiency and generate a unique plan for improvement. Once complete, you'll get a detailed report showing where to focus, links to resources that can help, and a peer comparison.
Varsity Tutors has really stepped up to the plate and hit one out of the park with their Virtual School Day program!
Need more help? We do that too.
1-on-1 Online Tutoring • Small Group Learning • On-Demand Help
Learn More
Speak with an education consultant today.