We are open until 8pm!
Call Now to Set Up Tutoring:
(404) 704-6763
Private In-Home and Online Science Tutoring in Villa Rica, GA
Receive personally tailored Science lessons from exceptional tutors in a one-on-one setting. We help you connect with in-home and online tutoring that offers flexible scheduling and your choice of locations.
Recent Tutoring Session Reviews
"This week we did chapter 7.1 and 7.2, which was graphing and understanding exponential growth and decay.  I'll see you next Wednesday at 2:45 like usual."
"We went over the student's previous quizzes in preparation for his exam Tuesday. I looked up similar problems in the student's book and we practiced some parametrics, limits, partial differentiation, and directional derivatives. The student's comfort level increased as he practiced, and when we left I assigned him some more practice to do before the exam."
"We went over topics for the first exam.  The material we went over in Nov/Dec he understood very well, and he didn't need much help there.  He struggled a little with newer stuff, especially exponents and roots."
"Today was my first meeting with the student, and it went very well.  We discussed a lot of items with school and basketball.  He is a very well rounded individual, and I was very impressed with our initial meeting.  I look forward to working with him and his family in the future."
"We made smart revisions to the student's persuasive letter, including adding details and fixing run-on sentences.  We also began a writing prompt:  if you could spend the day with anyone in the world, who would it be?"
"Math PSAT review - 2 hours  
Writing PSAT review - 1 hour    
The client felt more comfortable with multiple choice PSAT math and writing questions by the end and understood how to accurately solve the problems she missed."
"The student and I completed her math homework on simplifying fractions. She wasn't sure how to go about it at first, so I helped a lot with the first few and, once she got comfortable with the process, she was able to complete the homework with no help.  After math, we worked on her cursive handwriting. We wrote out the alphabet and compared her penmanship to the textbook letters. There were a few capital letters she wasn't sure about, but I was able to show them to her and teach her how to write them. She definitely knows how to write all her letters now!"
"Today the student and I reviewed all of the information in previous chapters. Our goal was to review and refresh after the long holiday break. We covered ser and estar, as well as possessive pronouns, vocabulary, irregular and stem-changing verbs, present progressive tense, and pronunciation. We went over subject-verb agreement and correct usage of articles.  "
"We continued covering physics. After talking about a few more problems involving simple torque calculations, we started working on moment of inertia, what it means and how to calculate it for different shapes. The last thing we talked about was using all the concepts in rotational mechanics together to solve problems."
"We went over reading and writing strategies. I was very pleased with her summary of the reading selection. We went over 2 step math problems."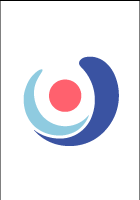 "I had been tutoring the student in writing/reading in the past, and was asked by his mom to focus on math this session. It turned out to be a very productive session. We reviewed adding and subtracting large numbers, and strengthened his understanding of multiplication and long division. We did a lot of drills until he felt confident enough to do harder problems on his own. Then, I taught him how to add fractions with different denominators, and briefly showed him equations with variables (x+7=12, what is x) I know algebra is far away from his 4th grade standards, but I think it'll be good for him to get familiarized and feel comfortable ahead of his class."
"The student and I worked on homework and went over test review for upcoming exam. Mostly covered non-linear systems of equations such as circles, hyperboles, exponentials, and logarithms. We tested solutions to make sure they worked. We also went over log properties."
Nearby Cities:
Alpharetta Science Tutoring
,
Johns Creek Science Tutoring
,
Duluth Science Tutoring
,
Marietta Science Tutoring
,
Dunwoody Science Tutoring
,
Norcross Science Tutoring
,
Sandy Springs Science Tutoring
,
Decatur Science Tutoring
,
Roswell Science Tutoring
,
Lawrenceville Science Tutoring
,
Athens Science Tutoring
,
Atlanta Science Tutoring
,
Smyrna Science Tutoring
,
East Point Science Tutoring
,
Gainesville Science Tutoring
Nearby Tutors:
Alpharetta Science Tutors
,
Johns Creek Science Tutors
,
Duluth Science Tutors
,
Marietta Science Tutors
,
Dunwoody Science Tutors
,
Norcross Science Tutors
,
Sandy Springs Science Tutors
,
Decatur Science Tutors
,
Roswell Science Tutors
,
Lawrenceville Science Tutors
,
Athens Science Tutors
,
Atlanta Science Tutors
,
Smyrna Science Tutors
,
East Point Science Tutors
,
Gainesville Science Tutors
Call us today to connect with a top
Science tutor in Villa Rica, GA
(404) 704-6763