Call Now to Set Up Tutoring:
(404) 704-6763
Private In-Home and Online Latin Tutoring in Villa Rica, GA
Receive personally tailored Latin lessons from exceptional tutors in a one-on-one setting. We help you connect with in-home and online tutoring that offers flexible scheduling and your choice of locations.
Recent Tutoring Session Reviews
"The student and I finished her chemistry course together. We also made a plan for studying for her final exam. We will have two more sessions together, studying for the exam. Then she will take the final."
"I worked with the student on reading. We focused on decoding and fluency. She needs many exposures to a new word to pronounce it consistently. She still needs a lot of practice handling words correctly, meaning she needs someone to be there. We'll be getting the parent involved soon so she can work with her on days I'm not there."
"Today I met with both students. Student 1 and I discussed the quiz that she took today on solving systems of equations. We worked through some of the problems that appeared on her quiz and went over some of the pertinent definitions. Student 2 and I spent some time solving one variable equation involving fractions. We also spent some time solving and graphing inequalities."
"Today I focused on synonym practice and sentence completion strategies.  I gave both Student A and B 28 synonym questions and asked them to use the strategies we have been working on.  Both did very well.  For the vocabulary they missed, we made notecards with definitions and cartoons.  For math practice, I reviewed scientific notation and geometry concepts with Student A.  For Student B, I introduced a new concept: the Pythagorean theorem.  I also went over area and circumference of a circle; this was not new for Student B but needed a lot of practice.  She will get the concepts with repetition."
"Today, we went over electrochemistry and the concept of galvanic cells. We used the quiz that the student had taken as a guide in reviewing the concept of galvanic cells. Student made tremendous progress in terms of retaining the information being taught. We also did some redox for review for the test tomorrow."
"This was a quick meeting just after the AP stats test. She actually felt pretty good about it and we went over some of the problems on the free response section. In addition we did a bit of review since she will have a test on Friday and one next week as well."
"In our last session for the summer, we finished surface integrals and previewed differential equations. Since diff-eq is so different from everything we've been doing, I think it was a great stopping place for our summer studies."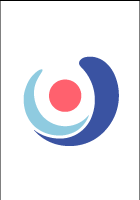 "I met with the student today to go over physics and Trig. We only had an hour to meet, so I split the time evenly with a half hour each for physics and trig.  He has a physics quiz tomorrow, so I made sure he was on top of the concepts of rotational acceleration and centripetal force. I made up a couple of problems for him to do, and he even solved the acceleration for a moon rotating around a planet. For trig, I helped him visualize some intermediate level functions such as absolute value and quadratics. It seems like he is a bit more on top of things in trig, but he needs to progress yet further and I think I would've been able to use the additional half hour to really cement the concepts. I remain nonetheless encouraged by his progress."
"The student and I went through her homework problems, discussing concepts of ring expansions, methyl shifts, hydration, and carbocation formation. There were a mix of both easy and hard problems, so the session was really able to engage her critical thinking skills."
"The student and I worked on various GMAT math objectives. We began the session with a brief review of previously covered objectives: word problems translation, ratios, and combinatorics. We covered the basic concepts of Probability and different types of probability questions and strategies."
"This was my first session with the student. We went through two sections from his geometry class on dilating figures on a coordinate plane and the rule of geometric means with altitudes in right triangles. I think the session went very well. The student was able to complete the problems when we discussed both sections."
"I met with the student to work on the SAT again; he did really well with his first attempt, but we identified some areas of improvement. In the writing section, the student encountered a prompt he felt he could not write on. The uncompleted essay really brought his score down, so we talked about brainstorming and how he needs to write something even if it is not something he is passionate about. His Math and Reading scores were good, but we reviewed each section as well."
Nearby Cities:
Alpharetta Latin Tutoring
,
Johns Creek Latin Tutoring
,
Duluth Latin Tutoring
,
Marietta Latin Tutoring
,
Dunwoody Latin Tutoring
,
Norcross Latin Tutoring
,
Sandy Springs Latin Tutoring
,
Decatur Latin Tutoring
,
Roswell Latin Tutoring
,
Lawrenceville Latin Tutoring
,
Athens Latin Tutoring
,
Atlanta Latin Tutoring
,
Smyrna Latin Tutoring
,
East Point Latin Tutoring
,
Gainesville Latin Tutoring
Nearby Tutors:
Alpharetta Latin Tutors
,
Johns Creek Latin Tutors
,
Duluth Latin Tutors
,
Marietta Latin Tutors
,
Dunwoody Latin Tutors
,
Norcross Latin Tutors
,
Sandy Springs Latin Tutors
,
Decatur Latin Tutors
,
Roswell Latin Tutors
,
Lawrenceville Latin Tutors
,
Athens Latin Tutors
,
Atlanta Latin Tutors
,
Smyrna Latin Tutors
,
East Point Latin Tutors
,
Gainesville Latin Tutors
Call us today to connect with a top
Latin tutor in Villa Rica, GA
(404) 704-6763