Call Now to Set Up Tutoring:
(404) 704-6763
Private In-Home and Online German Tutoring in Villa Rica, GA
Receive personally tailored German lessons from exceptional tutors in a one-on-one setting. We help you connect with in-home and online tutoring that offers flexible scheduling and your choice of locations.
Recent Tutoring Session Reviews
"The student and I had the second half of the appointment we split due to schedule constraints.  We continued working through practice test 9.  She takes very good notes during the session and really seems to be receptive to tutoring."
"Today's session consisted of multiplication fact drills (5 minutes) at the beginning and end of the session.  We continued practice on subtraction w/regrouping skills.  Lastly, we worked on story problem-solving skills while utilizing the 5 step plan graphic organizer to help identify and organize important information."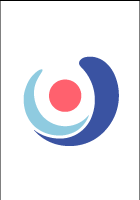 "The student has a lab test for Chinese speaking.  We did role play to practice the conversation that she will be tested on. The conversation covered words learned in the previous two lessons. The main topics were how is it to live outside of campus and how to describe the place you live."
"The student and I worked on adding and subtracting mixed numbers. I think she has a good grasp on the basics, but we need to review some of the more difficult problems. We also did power up exercises in multiplication and subtraction - she improved her time for the multiplication problems significantly!"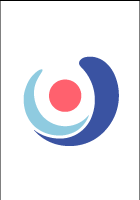 "This was my first session with the student. She is taking AP stats and was having some trouble with regression analysis so we took a look at that. The material is easy and not many calculations are required so it was mostly a discussion of what the assumptions and interpretations of a regression are. We will begin meeting weekly to make sure she's on top of things in the future."
"This week the student and I worked mostly on long reading passages. We looked in-depth at what the questions were really asking, and how to find the answers. The student also took a practice exam which I will review and use in our next session."
"The students parents and I really hit it off since we are all from California and huge Giants and 49ers fans. The student had a few issues on the math at first, but learned quickly and we made some good progress on our practice test we were working on. We covered broad fundamentals of Algebra and geometry and even took a glimpse at trig."
"Today we continued to work with Fractions as well as language art topics. We reviewed equivalent fractions, contractions and manuscript on a poster. I was really impressed with the student's enthusiasm for fractions and I'm noticing his confidence is no longer an issue with subtraction/division problems. In the beginning of sessions he would let me know he wasn't good with them, and now he wants to be timed! I'm so impressed and excited for his progress."
"The student feels she needs more help with math than reading/writing, so this week we resumed our review of algebra and basic geometry. One of her challenges is translating the math terminology in the SAT's word problems. For example, she knows the cumulative interior angles of different polygons, but must pause and translate terms like parallelogram and quadrilateral before she can put her knowledge of those terms to use. I made sure my explanations of concepts also included explanations or reminders about the meanings of terms, and she demonstrated a much better understanding of the concepts we reviewed today and last week (solving for variables in algebraic equations, complementary and supplementary angles, interior angles, 30/60/90 and 45/45/90 triangles, and the Pythagorean theorem)."
"The student had two pages of homework front and back. We worked on the letter l and identified words on a worksheet that began with l. Then we identified complete sentences and incomplete sentences. We talked about how sentences had a noun and a verb. We discussed what a noun is and what a verb is and we identified nouns and verbs in sentences. The last worksheet was a place value math worksheet and we grouped tens and counted ones again. Then we studied for his spelling test on Friday and we read a book on rhyming words and talked about how rhyming words work. Then we linked that to spelling and how if you know how to spell "hat" then you know how to spell "cat". Mom is going to buy rhyming books to help at home."
"I met with the student at the public library. I had gone over her materials thoroughly, both for her paper and for her comprehensive midterm. She is a curious and hardworking, very bright girl, who comports herself as a little adult. I was impressed by her drive, her multi-faceted interests and her confidence in comprehending her materials. We discussed her possible choice of major, the Universities that might be best for it, and her general life course as a high schooler with a precocious mind."
"We began with another easy reader (The Elephant and Piggie Series) and the student read through the entire thing with no pauses or stumbles. We then returned to a book we had started reading a few weeks ago, a chapter book called "Stink". The student has improved so much during our sessions. He is able to read pages at a time with very few mistakes and has developed the ability to sound out words without much help. He impressed me a few times with the difficulty of words he was able to figure out without any help at all. His focus is much better. I am very happy with the student's progress."
Nearby Cities:
Alpharetta German Tutoring
,
Johns Creek German Tutoring
,
Duluth German Tutoring
,
Marietta German Tutoring
,
Dunwoody German Tutoring
,
Norcross German Tutoring
,
Sandy Springs German Tutoring
,
Decatur German Tutoring
,
Roswell German Tutoring
,
Lawrenceville German Tutoring
,
Athens German Tutoring
,
Atlanta German Tutoring
,
Smyrna German Tutoring
,
East Point German Tutoring
,
Gainesville German Tutoring
Nearby Tutors:
Alpharetta German Tutors
,
Johns Creek German Tutors
,
Duluth German Tutors
,
Marietta German Tutors
,
Dunwoody German Tutors
,
Norcross German Tutors
,
Sandy Springs German Tutors
,
Decatur German Tutors
,
Roswell German Tutors
,
Lawrenceville German Tutors
,
Athens German Tutors
,
Atlanta German Tutors
,
Smyrna German Tutors
,
East Point German Tutors
,
Gainesville German Tutors
Call us today to connect with a top
German tutor in Villa Rica, GA
(404) 704-6763