Call Now to Set Up Tutoring:
(404) 704-6763
Private In-Home and Online Executive Functioning Tutoring in Villa Rica, GA
Receive personally tailored Executive Functioning lessons from exceptional tutors in a one-on-one setting. We help you connect with in-home and online tutoring that offers flexible scheduling and your choice of locations.
Recent Tutoring Session Reviews
"In this session, the student and I reviewed the work we had already covered in chemistry and physics. We worked on atomic structure and the periodic table, basic quantum physics, chemical reactions and balancing and stoichiometry. In physics, we worked on problems involving constant acceleration or velocity, and the relation between position, velocity, and acceleration."
"We read an article on "The Lincoln Memorial," identifying the main idea and supporting details to identify the author's message. We used context to identify unfamiliar words, and we checked them by looking them up in the dictionary."
"We went over some math study guides. He needed a tiny bit of help with the Pythagorean theorem and the definition of the hypotenuse. We also worked on Spanish. We started going through his review sheet one step at a time so he got a feel for how to proceed when he was alone. He was to go to the page indicated in the study guide and practice the concept there in a notebook by trying to translate things he made up."
"Went over last weeks homework that covered IQR, median, and standard deviation, which the student did extremely well on. We then went through 5-number summaries the construction and interpretation of box plots. Next, we covered standardization and z-scores, focusing on the meaning of z-scores, their calculation, and the normal model in general. Finally, we went over correlation, particularly calculating and interpreting the correlation coefficient of a scatter plot."
"The student  and I began with sight word flash cards.  We did a practice run and then a timed run, where he came in under 30 seconds (our goal).  We reviewed our letter vowel team flash cards.  We then played a word families board game twice.  We read half of a new book together.  He reread passages that he struggled with during the first reading, to practice fluency."
"To begin, we used sight word flashcards. Then, we read from the novel he needs to read for reading camp. He did well in correcting errors he made with reading some of the words. He was able to identify that the word he said did not fit the sentence then went back and corrected his error. We also discussed character development from the book."
"I'm hoping the student feels more prepared for her exam now; there was a LOT to cover, and I think we only scratched the surface. We focused today on identifying action and linking verbs, transitive and intransitive verbs, predicate nominatives/predicate adjectives, conjunctive adverbs, and prepositions."
"The student faces his biggest challenge in Latin yet: memorize twenty prepositions along with their English translations. We wrote them out a couple of times and talked about how to memorize them. I told him he should try his best. Memorizing twenty prepositions out of context is equivalent to memorizing ten different phone numbers at the same time. It can be done but not without tricks and repetition."
"The student and I went over the use of rounding to solve problems. We also worked on translating words to equations and more complex algebra equations involving negative variables. We finished up by going through the test prep book and practiced strategies for when a word is unfamiliar. The student is doing well in all areas."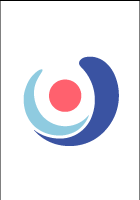 "Since he took the assessment previously, he was already comfortable with the exam format and answered the practice questions accurately and quickly. We went over the questions that gave him the most pause so I could offer tips on how to approach them differently. After the diagnostic, I gave him a list of Latin roots, prefixes, and suffixes and we identified words with those roots. His main concern was vocabulary and the poetry passages in reading comprehension, so I will be bringing in poems and more Latin to make him feel more comfortable overall."
"This session was the night before the student's math midterm, so we spent this session reviewing everything that would be on the test. He had a few key concepts he wanted to go over immediately, including greatest common factor, least common multiple, working with integers and negative numbers, and working with fractions (adding, subtracting, multiplying, dividing). We worked on these concepts until I felt he was comfortable with them. We then went on to work through everything from the beginning again to find any other troubling spots."
"For biology we covered: sister chromatids, homologous chromosomes, haploid/diploid, mitosis and animal cytokinesis. I communicated quite a bit with biology teacher regarding what lessons needed to be covered this week and also was in touch with the French teacher (1.5 hours)."
Nearby Cities:
Alpharetta Tutoring
,
Johns Creek Tutoring
,
Duluth Tutoring
,
Marietta Tutoring
,
Dunwoody Tutoring
,
Norcross Tutoring
,
Sandy Springs Tutoring
,
Decatur Tutoring
,
Roswell Tutoring
,
Lawrenceville Tutoring
,
Athens Tutoring
,
Atlanta Tutoring
,
Smyrna Tutoring
,
East Point Tutoring
,
Gainesville Tutoring
Call us today to connect with a top
Executive Functioning tutor in Villa Rica, GA
(404) 704-6763