We are open Saturday and Sunday!
Call Now to Set Up Tutoring:
(404) 704-6763
Private In-Home and Online Computer Science Tutoring in Villa Rica, GA
Receive personally tailored Computer Science lessons from exceptional tutors in a one-on-one setting. We help you connect with in-home and online tutoring that offers flexible scheduling and your choice of locations.
Recent Tutoring Session Reviews
"We reviewed the student's math homework.  Tuesday she will:  1. Do science section reviews  2. Do social studies chapter review  3. Review social studies flash cards  4. Prepare her English essay for me to proof read  We did the section reviews for social studies and made flash cards for social studies as well."
"I worked with both students today.  The first student  had a worksheet over concave and convex shapes.
The second student  had to finish make up work. We finished all but 5 questions that needed to be graphed. We had to go back over graphing equations.  She preferred using the graphing calculator to graph the equations instead of doing by hand.
I was so proud of their progress."
"More review of the sense organs; review of the nervous system - divisions of the nervous system; start on the review of the cardiovascular and respiratory system topics - pulmonary artery and vein, countercurrent exchange, affinity of hemoglobin to oxygen."
"The student and I started the session off with reviewing the vocabulary flashcards she had prepared since last time. I was pleased to see she had learned some new words from her reading. We reviewed these cards throughout the session, and by the end she had learned them backward and forward. Our math lesson was on geometry, mainly about the different types of quadrilaterals. She seemed to get the hang of it by the end of the session. We then discussed several reading passages, examples I had brought to demonstrate how to find the tone of a passage. The student answered questions over a practice reading passage, doing very well. We then talked through the outline of an essay topic. She already seems more confident in her writing skills."
"The student's math class has moved on to graphing polygons and scaling them to make them bigger or smaller. He already has a good grasp on the graphing, so I showed him how to multiply coordinates by scale factors and then graph those. He knows the methods well, but needs to take extra care not to misread or skip coordinates or else a square can very easily become a triangle!"
"We first discussed the student's last test and what challenges she faced when taking it, along with her significant progress in the verbal section. After that, we reviewed geometry topics in detail and did several multiple choice practice problems focused on geometry. Finally, we reviewed the reading comprehension strategy and worked on 3 passages to practice it."
"The student and I made his schedule for the week, as it is reading week (week before finals). He has a busy schedule, but it looks like if he adheres to it he should pull through this quarter. I will check on him daily to see how he is doing."
"The student and I introduced ourselves. I learned a bit about her background, as well as her interests. I also learned about her exposure to the exam and general college admittance practices. From there we went over the introductory chapters of the exam, discussing what she'd need for the test. She adapted quickly to the formats of questions once we read and worked our way through the sentence completion portion of the reading section. She has a strong vocabulary. We moved quickly enough to where we were able to skim the surface of the passage completion section. We read through a couple of long passages, attempted to answer questions, then looked at the correct answers. Overall, she showed strength at breaking down question types in terms of logical components, and this bodes well for future reading and math section lessons."
"Today we worked on the reading section, focusing primarily on speed. The student performed very well on two of the passages. Under pressure, she worked quickly and accurately. Next time we will continue to practice doing the reading sections quickly. Next we went back to the essay section. I asked the student to review the bubble map strategy she practiced, then she wrote a practice essay. We reviewed the essay together and looked at how it addressed the questions asked. For homework she will complete another essay and do five minutes of essay planning."
"Administered diagnostic tests and determined that the student has a very strong background in Mathematics and Grammar. Future sessions will focus mainly on Critical Reading, so as to not allow this portion of the SAT to lower her score unnecessarily."
"We covered number lines and interval notation, which go hand in hand. The student quickly remembers the material and agrees that "shaking out the cobwebs" is perfect for now. We are brushing up on computation and algebra skills as much as anything and will move on to larger concepts soon. She's building confidence and getting comfortable with rusty material quite nicely."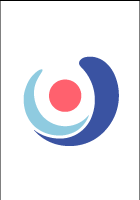 "This week the student had only been reviewing benchmarks in his math class as they recently finished the unit on Linear Equations. We had the copy of the graded exam and went over the mistakes that were made-- mostly from rushing. He will update me on the progress of the next math unit tomorrow at our next session. His practice math exams (at grade level 6) have been very high. The tricky problems for him are 'select all' type."
Nearby Cities:
Alpharetta Computer Science Tutoring
,
Johns Creek Computer Science Tutoring
,
Duluth Computer Science Tutoring
,
Marietta Computer Science Tutoring
,
Dunwoody Computer Science Tutoring
,
Norcross Computer Science Tutoring
,
Sandy Springs Computer Science Tutoring
,
Decatur Computer Science Tutoring
,
Roswell Computer Science Tutoring
,
Lawrenceville Computer Science Tutoring
,
Athens Computer Science Tutoring
,
Atlanta Computer Science Tutoring
,
Smyrna Computer Science Tutoring
,
East Point Computer Science Tutoring
,
Gainesville Computer Science Tutoring
Nearby Tutors:
Alpharetta Computer Science Tutors
,
Johns Creek Computer Science Tutors
,
Duluth Computer Science Tutors
,
Marietta Computer Science Tutors
,
Dunwoody Computer Science Tutors
,
Norcross Computer Science Tutors
,
Sandy Springs Computer Science Tutors
,
Decatur Computer Science Tutors
,
Roswell Computer Science Tutors
,
Lawrenceville Computer Science Tutors
,
Athens Computer Science Tutors
,
Atlanta Computer Science Tutors
,
Smyrna Computer Science Tutors
,
East Point Computer Science Tutors
,
Gainesville Computer Science Tutors
Call us today to connect with a top
Computer Science tutor in Villa Rica, GA
(404) 704-6763