We are open Saturday and Sunday!
Call Now to Set Up Tutoring:
(310) 617-6847
Private In-Home and Online LSAT Tutoring in Ventura, CA
Receive personally tailored LSAT lessons from exceptional tutors in a one-on-one setting. We help you connect with in-home and online tutoring that offers flexible scheduling and your choice of locations.
Recent Tutoring Session Reviews
"Today, the student and I continued working on the logic games and logical reasoning sections of the LSAT. We practiced diagramming, using the techniques we worked on in our first session. We also practiced writing contrapositives for if-then statements, which can be particularly helpful for grouping games."
"The student and I reviewed both LG & LR - student struggles with diagramming on LG. I suggested a couple of tips to assist with setting up the game. We reviewed LR again and suggested a strategy to tackle many of the questions he has issues with (parallel reasoning, flaws, etc.). They typically do not have an issue with time management, but sometimes they miss important details, which we discussed."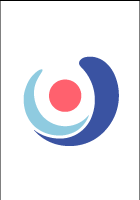 "The student is scoring 167-168 on her practice exams. Her goal is to score 170 on the exam. We discussed stress management and relaxation strategies. We practiced games, particularly mapping all the conditions accurately. She is going to practice reading slowly and carefully when setting up the games."
"We covered a basic overview and breakdown of the test and discussed study strategies. We went over one logic game (PT69-G1), breaking down the setup and three questions. Did one logical reasoning question and reviewed basics of question types. The student struggled a bit with identifying the support and conclusion, and I encouraged her to practice narrowing in on the argument core before approaching answer choices."
"She is a strong student with good logical analysis. The big focuses going forward are avoiding traps and managing time. With extra analysis, the time constraint becomes a bigger concern, so practicing under test conditions is strongly recommended. I'll send over materials and a practice test in order to get a clear picture of her strengths and weaknesses. This was a good session!"
"The student and I covered roughly a dozen logical reasoning questions. We specifically focused on ones that she has had a harder time on, such as formal reasoning and assumption questions. She will continue to focus on these types of questions while practicing. In addition, we discussed some strategy for Reading comprehension."
Nearby Cities:
Malibu LSAT Tutoring
,
Pacific Palisades LSAT Tutoring
,
Oxnard LSAT Tutoring
,
Santa Barbara LSAT Tutoring
,
Woodland Hills LSAT Tutoring
,
Santa Clarita LSAT Tutoring
,
Thousand Oaks LSAT Tutoring
,
Simi Valley LSAT Tutoring
,
Camarillo LSAT Tutoring
,
Moorpark LSAT Tutoring
,
Santa Paula LSAT Tutoring
,
Agoura Hills LSAT Tutoring
,
Calabasas LSAT Tutoring
,
Port Hueneme LSAT Tutoring
,
Fillmore LSAT Tutoring
Nearby Tutors:
Malibu LSAT Tutors
,
Pacific Palisades LSAT Tutors
,
Oxnard LSAT Tutors
,
Santa Barbara LSAT Tutors
,
Woodland Hills LSAT Tutors
,
Santa Clarita LSAT Tutors
,
Thousand Oaks LSAT Tutors
,
Simi Valley LSAT Tutors
,
Camarillo LSAT Tutors
,
Moorpark LSAT Tutors
,
Santa Paula LSAT Tutors
,
Agoura Hills LSAT Tutors
,
Calabasas LSAT Tutors
,
Port Hueneme LSAT Tutors
,
Fillmore LSAT Tutors
Call us today to connect with a top
LSAT tutor in Ventura, CA
(310) 617-6847