Call Now to Set Up Tutoring:
(310) 617-6847
Private In-Home and Online Math Tutoring in Venice Beach, CA
Receive personally tailored Math lessons from exceptional tutors in a one-on-one setting. We help you connect with in-home and online tutoring that offers flexible scheduling and your choice of locations.
Recent Tutoring Session Reviews
"I helped the student with an assignment on finding all zeros of a polynomial and writing a polynomial given the zeros. She understood the main idea. The second topic was not as familiar to her. Once I explained how to set it up and what to do, she was able to complete the problem without issues. Overall, she seemed to understand this topic and did well on the problems."
"I met with the student once again, and we proceeded to pick up where we left off. I noticed word problems are her weakness, and I will definitely work with her in order for her to be better prepared for the word problems she will have on the final."
"I provided help and support for the student's math homework and preparation for his midterm test. We covered the concepts of finding a linear equation that passes through two points, solving for an unknown, and identifying slope. He struggled a bit on solving for an unknown. At times, he would forget the steps in doing the inverse operation to get the unknown by itself or combining like terms. We did several practice problems. After a few, he was able to figure it out. He also tends to do computations in his head, so I had him to write it down and do the steps thoroughly."
"I reviewed the student's math test, and assisted him in solving the problems he had difficulty with using guided practice. I modeled the strategies for solving word problems and gave him guided practice. I will reinforce solving more word problem for our next session."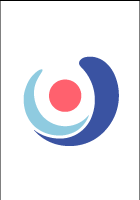 "I revisited the information from the z table and standard deviation by hand. I explained how to use the table given to the student on the test versus the normal table. I also worked through the process of finding the standard deviation by hand."
"I saw both students for one hour each. We covered and did several practice problem on the following:

1. Converting decimal numbers to fractions,
2. Converting fractions to decimals by multiplying both the denominator and numerator by a number that makes the denominator 10, 100, etc.
3. Converting decimals with periodic decimal numbers that repeat. This was extra material to stretch their abilities to prepare for more complex material.

In addition, we reviewed absolute value of an algebraic express in x."
Nearby Cities:
Malibu Math Tutoring
,
Oxnard Math Tutoring
,
Santa Barbara Math Tutoring
,
Woodland Hills Math Tutoring
,
Santa Clarita Math Tutoring
,
Thousand Oaks Math Tutoring
,
Simi Valley Math Tutoring
,
Ventura Math Tutoring
,
Camarillo Math Tutoring
,
Moorpark Math Tutoring
,
Santa Paula Math Tutoring
,
Agoura Hills Math Tutoring
,
Calabasas Math Tutoring
,
Port Hueneme Math Tutoring
,
Fillmore Math Tutoring
Nearby Tutors:
Malibu Math Tutors
,
Oxnard Math Tutors
,
Santa Barbara Math Tutors
,
Woodland Hills Math Tutors
,
Santa Clarita Math Tutors
,
Thousand Oaks Math Tutors
,
Simi Valley Math Tutors
,
Ventura Math Tutors
,
Camarillo Math Tutors
,
Moorpark Math Tutors
,
Santa Paula Math Tutors
,
Agoura Hills Math Tutors
,
Calabasas Math Tutors
,
Port Hueneme Math Tutors
,
Fillmore Math Tutors
Call us today to connect with a top
Math tutor in Venice Beach, CA
(310) 617-6847