We are open Saturday and Sunday!
Call Now to Set Up Tutoring:
(214) 206-7940
Private In-Home and Online Writing Tutoring in University Park, TX
Receive personally tailored Writing lessons from exceptional tutors in a one-on-one setting. We help you connect with in-home and online tutoring that offers flexible scheduling and your choice of locations.
How can a Writing tutor help you?
Varsity Tutors will locate a writing tutor in University Park who will use the most up-to-date resources to try to help your child excel in writing. There's really no substitute for the kind of personal attention a private tutor provides, and it puts your child at a significant advantage over their fellow students. Considering that and what an important skill writing is, it makes sense to have your child spend some time with a writing tutor now. Tutoring sessions that improve your child's overall writing skills might help them succeed not only in their current course, but in future courses and when they take the State of Texas Assessments of Academic Readiness.
We will find your child a private writing tutor in University Park, TX, who will tailor the session to focus only on what they need to cover. The first thing the tutor will do is assess your child's current writing abilities, looking in particular for their strengths and weaknesses. With that information, the tutor can create a customized study plan that aims to try to improve your child's writing skills and correct any weak areas they have. Whether your child has been having some trouble with sentence structure, active and passive voice, expository writing, proofreading, or any other key concept in writing, a skilled tutor could break things down so they're far easier to understand.
If you are looking for a writing tutor for your child near University Park, the educational directors at Varsity Tutors could help you find a tutor who could assist them as they work toward achieving their academic goals. A tutor can come meet with your child anywhere, including at your home, after school at University Park Elementary, or even outside at Williams Park on a nice day. If you'd rather have your child do face-to-face online tutoring sessions, you can set those up through the Varsity Tutors live learning platform.
Our educational directors in University Park, TX, can locate a writing tutor who might help your child meet their goals and excel on their exams. Unlike the classroom environment, the entire tutoring experience revolves around your child and caters to their preferred learning style, so they might get the most efficient possible results. An experienced tutor can try to help your child tap into their creativity, helping them not just improve as a writer but also enjoy writing more. Call Varsity Tutors today to try to help you help you help your child become a great writer.
Recent Tutoring Session Reviews
"The student and I went over the terms and concepts he will be responsible for on his final exam for the class, and he appears to be well prepared for it."
"In Monday's tutoring session, the student and I reviewed what she had completed of her summer reading journal. Overall it was very well done, and I gave her some correction suggestions to make it even better. She still had the summary, author research, title significance, quotation, and letter to a friend portions to complete. She will have the entire thing done by next Wednesday, when I will come for our last session and proofread the entire thing. During this session we also discussed the end of the book, and how the conclusion brings everything together. We discussed additional items that would be useful to add to her journal.
For the rest of the session, the student and I went through Algebra and completed the practice Chapter 1 test. I was really happy with her performance--she would have easily gotten an A- or higher had it been the real exam!"
"Before our session, the student sent me his essay commentaries and I commented on him so he could edit them. During our session, we discussed the commentaries, his edits, and the quotes again. He continued to edit each commentary and take notes on our discussion. He plans to finish editing and send me his final draft for me to re-edit before our last session on Sunday. We worked on his test prep work for half the session. We reviewed proportions, place values and decimals. He achieved 100% on all the assignments. As per my suggestion, he plans to complete all of the required assignments today. He plans to work on homework one hour per day, so he can finish his assignments on time."
"The student worked on his book report. He must take his notes on "Roll of Thunder, Hear My Cry" to his first day of class. He reviewed characterization, theme, plot, setting, main idea, etc. We corrected grammar and sentencing for clarity. The student finished about half of the notes."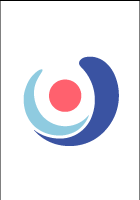 "This session took place over three meetings this evening. We worked on final exams, mainly focusing on Family Theory. We would meet and review the questions, edit for grammar and spelling, and then she would work on more by herself. We also reviewed a bit of Quiz 3, and created an outline for Family Theory based on the exam overview given to her by the instructor.

Our next meeting is planned for Tuesday. In the meantime, she will continue to work on the exams."
"We did a little of everything today. We discussed designing substantive questions that promote critical thinking for the student's book circle. We also reviewed annotating. I then tested him for his music test. Finally, we discussed meanings and representations of the Declaration of Independence."
Nearby Cities:
Plano Writing Tutoring
,
Allen Writing Tutoring
,
McKinney Writing Tutoring
,
Irving Writing Tutoring
,
Carrollton Writing Tutoring
,
Garland Writing Tutoring
,
Grand Prairie Writing Tutoring
,
Arlington Writing Tutoring
,
Dallas Writing Tutoring
,
Fort Worth Writing Tutoring
,
Denton Writing Tutoring
,
Lewisville Writing Tutoring
,
Richardson Writing Tutoring
,
Frisco Writing Tutoring
,
Flower Mound Writing Tutoring
Nearby Tutors:
Plano Writing Tutors
,
Allen Writing Tutors
,
McKinney Writing Tutors
,
Irving Writing Tutors
,
Carrollton Writing Tutors
,
Garland Writing Tutors
,
Grand Prairie Writing Tutors
,
Arlington Writing Tutors
,
Dallas Writing Tutors
,
Fort Worth Writing Tutors
,
Denton Writing Tutors
,
Lewisville Writing Tutors
,
Richardson Writing Tutors
,
Frisco Writing Tutors
,
Flower Mound Writing Tutors
Call us today to connect with a top
Writing tutor in University Park, TX
(214) 206-7940