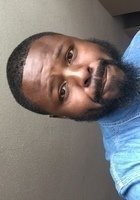 Andre Campbell
Certified Tutor
Hello, My name is Andre Campbell.

I believe in assisting our youth to reach their full potential through education. I was raised in a family of educators who taught students from Preschool to the twelfth grade. As an experienced educator myself, I feel that it is my obligation to ensure that our next generation of minds are professionally served by positive individuals.

With my years of experience as an educator, I believe that I can be a valuable asset in helping your young scholars reach new heights in their academic journey. I look forward to working with you in the near future!
Hobbies
Sports, Cooking, Literature, Travel, and Mentoring