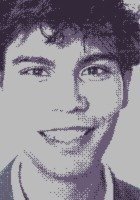 Prakhar
Certified Tutor
I'm a recent graduate from Colorado College, with a degree in Biochemistry and a research focus on Materials Science. I've spent the last 4 years focusing on learning chemistry so I can be part of a solution that focuses on improving renewable energy. In August 2021, I will be attending graduate school to get a phd focused on improving materials for solar cells.
Education & Certification
Undergraduate Degree: Colorado College - Bachelor in Arts, Biochemistry
Test Scores
GRE: 311
GRE Analytical Writing: 5
Hobbies
Bicycling Building RPG games in Python Reading sci-fi, fantasy, mystery books!
Tutoring Subjects
Chemical and Biomolecular Engineering
College English
Engineering
High School English
High School Physics
Middle School Science
Robotics