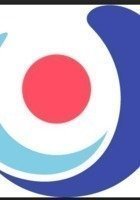 John
Certified Tutor
John is a retired advanced automotive exterior and interior designer for General Motors Corporation who worked for 39 years. He led a wide range of creative projects including several production car programs, the GM EPCOT exhibit, the design head of the GM Advanced Concept Center in California, and Co-Director of the General Motors Innovation Zone. He has a long standing interest in visual creativity techniques and visual motivational techniques for small teams. His formal educational background includes an MBA from Michigan State, and a Diploma from Cleveland Institute of Art.

His goal is to teach a successful visual continuing distance educational methodology, "A Visual Way of Life" or known as"Visualization By Walking Around" implemented with paper and pencil only. Used especially for middle school and high school students, also for undergraduate industrial designers, graduate industrial designers, serial entrepreneurs, practicing professional industrial designers, undergraduate engineers, graduate engineers, practicing professional engineers, scientists, and business people.
Hobbies
My life interest is to study the World's greatest artists, designers, and architects and to understand their visual processes that made them the greatest, so that I can teach young students how to achieve their visual Dream.
Tutoring Subjects
AP Studio Art: 2-D Design
AP Studio Art: 3-D Design
AP Studio Art: Drawing
Arrangement and Composition
Art
Art History
Art Hour
Drawing
Fine Arts
Graphic Design
IB Visual Arts
Music
Productivity
Technology and Coding
Visual Arts
Visual Studio