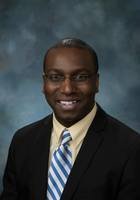 Daniel
Certified Tutor
I am currently a junior at the University of Arkansas-Monticello where I am majoring in University Studies with a concentration in Humanities/Social Sciences and Business Administration.

I am in love with learning, so most of my time is spent either learning new things, or teaching them to others.
I have spent much of the last ten years tutoring and consulting students and adults in test prep strategy, with a specialty for those who suffer from test anxiety. I have aided over 200 students in test prep work, seeing an average ACT score increase of 3 points.
While test prep is my first love, I enjoy spending much of my time tutoring in Humanities/Social Sciences subjects like History, Philosophy, and Writing. I am a deep believer in the power of education to transform minds and our world. I hope to be a partner in the work of learning new information or solidifying information you already know.

Looking forward to learning together with you!
Hobbies
Baseball, Traveling, Politics/Government, History, Magic:The Gathering, Time with Family, Community Service
Tutoring Subjects
American Literature
Business
Business Ethics
Business Writing
College English
College Level American History
College Political Science
College World History
High School Business
High School Economics
High School English
High School Level American History
High School Level American Literature
High School Political Science
Microsoft Office
Philosophical Ethics
Political Science
Social Sciences
Technology and Coding
US Constitutional History