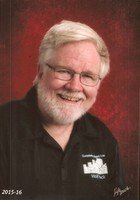 Jon
Certified Tutor
I enjoy tutoring math simply because I love math and enjoy infecting others with that love. I derive pleasure from helping others achieve their goals and I work well with persons of all ages.

With my PhD in mathematics, experience teaching math in both college and high school, experience tutoring students in elementary school to college, and experience training business executives, I am well qualified to help you master whatever math topic with which you are struggling.

I have considerable experience and success teaching and tutoring non-math students e.g. nurses, social workers, businessmen, production managers, engineers and others.

I have experience working in business and nonprofit organizations and applying math to solve their operations problems. In the past, I designed and taught more than one hundred executive training workshops, many of which included segments on applied math.

In my off-hours, I enjoy backpacking and camping, sailing, bicycling, landscaping, and other outdoor activities.

Hobbies
hiking, trekking, backpacking, camping, canoeing, sailing, white water rafting/kayaking, biking, reading, racket ball, puzzles (crossword, Sudoku, etc.), landscaping, things on my bucket list
Tutoring Subjects
Basic Computer Literacy
Business
Business Calculus
College Math
Discrete Math
Middle School Reading
Middle School Reading Comprehension
Middle School Science
Probability
Productivity
Quantitative Reasoning
R Programming
SPSS Statistic Software
Technology and Coding