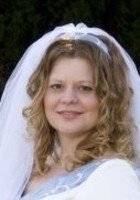 Amy
Certified Tutor
I am a certified math and science teacher. I have been working at the middle school level for the past ten years, but I have previously taught in both elementary school and high school. I love being able to work with students one on one. I believe that it is my duty as a teacher to help every student grow from where they are to their highest level. Standardized tests come and go. Focusing on student growth, and content suitable for each student's level of understanding, is paramount.
My teaching style depends on my students. I am incredibly flexible. It is important to get to know each student to find their learning style and the teaching style of their current classroom teachers. I believe that tutors should support classroom teachers to help the student be comfortable during tutoring sessions and inside the classroom.
Most of my experience has been in an International Baccalaureate school. I strongly believe in their core principles. This means that my tutoring is inquiry based - asking the right questions leads students to understand content, instead of trying to memorize it. I require students to be respectful and take responsibility for their learning. I connect my teaching to the real world. The best way for students to retain knowledge is to make connections to what they already know and build on that. Besides who really goes out and buys 87 watermelons, gives 31 to a friend, drops 5 and has to figure out how many are left?

Hobbies
reading, painting, spending time with my family and pets, going four wheeling
Tutoring Subjects
6th Grade Science
7th Grade Science
8th Grade Science
Elementary School Math
Elementary School Science
High School Chemistry
IB
Middle School Science
Other
What is your teaching philosophy?
Every student has the ability to grow and increase their knowledge.
What might you do in a typical first session with a student?
In a first session with a student, I would find out what the student is currently working on in the subject, discover his/her learning and studying styles, and work on their most problematic questions.
How can you help a student become an independent learner?
A good way for a student to become an independent learner is to have them make goals and track their own progress.
How would you help a student stay motivated?
I help students stay motivated by connecting their school work to other subject areas and to real life.
If a student has difficulty learning a skill or concept, what would you do?
There are many things that I could do if a student has difficulty learning a new skill. Some ways would be; try a different approach, make real world connections, have the student talk it out or go back to the previous skill and make sure the student has a full understanding of it.