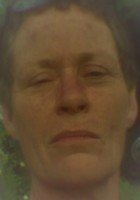 Yolanda
Certified Tutor
I have 30 years of successfully aiding learners meet language goals in French, German, Spanish and ESL. For example, I helped
*Berea College Students pass tests in French, German and ESL as a school Teaching Assistant.
*an American student qualify for a study program at the University of Goettingen in Germany, as a German Teaching Assistant.
*a high school student pass the second level of Spanish while she was bed ridden and could not attend school, as a Spanish teacher.
*an Austrian lawyer attend a semester at the famed London School of Economics, as an ESL Teacher.
*a young 6th grader grin and inform me that he was going to 'practice real hard' so that he could win our class spelling game, again as an ESL Teacher.
And there is so much more.

When I am not teaching or learning languages, I am editing reports and books. The most recent of which is "With the Consent of the People" by Dr. Michael Bobic.

Oh yeah, I am an avid rider and trainer of horses, and I think I love cats more than myself.



Education & Certification
Undergraduate Degree: Berea College - Bachelor in Arts, Foreign Languages-French and German
Hobbies
I love to upcycle things I find.
Tutoring Subjects
College English
Conversational French
Conversational Spanish
French 1
German 1
German 2
German 3
German 4
High School English
Spanish 1
Summer