Call Now to Set Up Tutoring:
(520) 247-9206
Private In-Home and Online Writing Tutoring in Tucson, AZ
Receive personally tailored Writing lessons from exceptional tutors in a one-on-one setting. We help you connect with in-home and online tutoring that offers flexible scheduling and your choice of locations.
How can a Writing tutor help you?
Writing is the foundation for many skills. It is therefore the first intensive subject your child is likely to encounter in school. Whether you child are stuck on a concept or you want to keep your student on track, an expert writing tutor in Tucson, AZ, may help meet all of their studying goals. The ability to write well creates a solid foundation for learning, working, and being part of the community. It opens doors to self-expression, creativity, communication, and asking questions. Your child may soon be able to write down what they are thinking and draft anything from extensive research reports to fictional stories. First, the goal is to learn everything that's taught and pass standardized assessments such as the AzMERIT.

An expert writing tutor in Tucson may help your child reach their maximum potential. Individualized, targeted lessons may focus on the exact topics your student has the most difficulty with. Their tutor also has many tools and techniques at their disposal. They may account for your child's learning style and the pace at which they pick up specific topics. If grammar or punctuation are a problem, the lessons may focus on these. A tutor may strengthen your child's spelling, sentence structure, clarity, or composition skills as well.

Once the writing tutor is on board, they may meet at anytime or place that works best for you or your child. If learning at the kitchen table is more comfortable, the instructor may travel to your home. They may meet in school or at a library as well. The timing may vary as well, and people often choose to get tutoring for their children after dinner or on the weekend. Tutors are flexible to provide the most help around a busy schedule. They may also set up face-to-face lessons online, using a sophisticated live learning platform if travel is not an option.

For help connecting with writing tutors in Tucson, contact the educational directors at Varsity Tutors today. They may start by assessing your child's writing abilities and learning style. Next, an independent tutor who may address these needs is found. Each instructor is an expert teacher and efficient. The tutor may identify strengths and weaknesses quickly so that the greater focus is on maximizing your student's potential in all aspects of writing. On any level, an expert writing tutor in Tucson, AZ, may help your child work to stay ahead in class.
Recent Tutoring Session Reviews
"The student and I went over the rough outline she made for her personal narrative essay and determined what topics could be expanded upon and which were less relevant. Then we discussed a rough draft of the essay, concentrating on cohesion and developing ideas without becoming repetitive."
"During this session, I reviewed what subjects and verbs were and introduced the concept of direct objects to him. At first he was confused, but after going over it in depth he began to understand it. I prepared several examples for him and together we went through every single one. I also went over adverbs and their role in a sentence. I went over this in depth and together we went through several different sentences where he identified the verb and the adverb that was modifying it. After that I gave him a spelling quiz of 15 words. The ones he misspelled I told him to practice writing them three times for a few days until our next lesson. So far we have been working on his weak points and he has seemed to pick things up rather quickly. Overall, the session went well."
"The student and I worked on her English assignment, which is to write 3 poems based on the characters in a book she just finished. I worked with her to organize/brainstorm her ideas. We ran through the book and chose three scenes she'd like to write poems about. Next we continued on and began choosing adjectives for each character. The other student and I worked on his essay today. He worked on transition sentences and the importance of concluding paragraphs (and always tying it back to the thesis). Finally, as a break from writing and to increase critical thinking skills, we began looking at quotes from a book. It was nice to see the student light up as he had to work to decipher the meanings of quotes."
"Reviewed the student's fable, which showed a good sense of narrative development and tension. She had a few mechanical errors in grammar but nothing that can't be easily fixed. Going forward we'll concentrate more on the analytical papers she'll need for school as well as the type of personal essay she'll need for college applications, internships, etc."
"Topics covered include both general writing and sentence structure. General writing topics include brainstorming, paper structure, writing strategies, and proofreading. Sentence structure topics include basic sentence structure, sentence fragments, and run-on sentences.
We reviewed some of the student's writing and also went through some practice worksheets that help in identifying incomplete sentences."
"Today was all about getting to know the student and her writing style. I wrote a letter to her introducing myself and had her respond to the letter. Afterward we worked on using descriptive language using the five senses. She wrote a good paragraph describing her favorite food using great vocabulary and sensory details. Next session we will revise the favorite food paragraphs and work on introductions."
"We talked about how the student approaches her school work, which subjects she feels confident about, and what are goals are. We reviewed parts of speech and basic punctuation, including proper and common nouns, verbs, adjectives, and pronouns. We did some paragraph editing exercises to gauge her understanding of punctuation (commas, apostrophes, and capital letters). The student demonstrated an exceptional understanding of grammar for her grade level, and displayed confidence and enthusiasm."
"The student worked on writing about a time he was nervous. The essay was assigned by his teacher. The student chose a topic about being nervous for a test. He used a brainstorming diagram, roughed out the essay, and wrote ideas for one paragraph about feeling like he had flipped a coin after the exam.
The student also read the first chapter of "The Dragon in the Sock Drawer" aloud and worked on multiplication."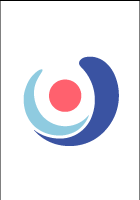 "Today I gave the student his new book (How to Train a Dragon) . He brought a piece of homework about the song Yankee Doodle Dandy. He was not familiar with the song so I taught him the tune and the words. We then read the short non-fiction article to learn the story behind the song. He had to answer 4 questions about what he had read. We talked about the parts of a paper (Introduction, Body, and Conclusion). We also talked about past, present, and future tense. We reviewed why it is important to read the questions before the passage."
"I began the session with the student by administering a spelling activity to pinpoint problem spelling errors. I then reviewed with him how to use a graphic organizer for writing. After modeling how to use an organizer to capture thoughts and ideas, he created one of his own and wrote a three paragraph essay. He was able to identify key ideas in his organizer and grew them into full paragraphs with little assistance."
"During our first meeting the student and I discussed his current academic standing and how he feels about his writing. We talked about what we will work on and how I am going to help him work on his writing. In our second session, yesterday, we did some SAT practice and then worked on an outline. We discussed how he can use an outline to help him start a paper and he wrote an introduction paragraph based on his outline."
"Today we worked on sentence structure, using worksheets to identify subjects and predicates. We also had a spelling test, wrote a paragraph and edited it, and developed a new spelling test for next week."
Nearby Cities:
Chandler Writing Tutoring
,
Gilbert Writing Tutoring
,
Tempe Writing Tutoring
,
Oro Valley Writing Tutoring
,
Marana Writing Tutoring
,
Catalina Foothills Writing Tutoring
,
Maricopa Writing Tutoring
,
Casa Grande Writing Tutoring
,
Apache Junction Writing Tutoring
,
Queen Creek Writing Tutoring
,
Sahuarita Writing Tutoring
,
Eloy Writing Tutoring
,
Coolidge Writing Tutoring
Nearby Tutors:
Chandler Writing Tutors
,
Gilbert Writing Tutors
,
Tempe Writing Tutors
,
Oro Valley Writing Tutors
,
Marana Writing Tutors
,
Catalina Foothills Writing Tutors
,
Maricopa Writing Tutors
,
Casa Grande Writing Tutors
,
Apache Junction Writing Tutors
,
Queen Creek Writing Tutors
,
Sahuarita Writing Tutors
,
Eloy Writing Tutors
,
Coolidge Writing Tutors
Call us today to connect with a top
Writing tutor in Tucson, AZ
(520) 247-9206