Call Now to Set Up Tutoring:
(520) 247-9206
Private In-Home and Online SAT Tutoring in Tucson, AZ
Receive personally tailored SAT lessons from exceptional tutors in a one-on-one setting. We help you connect with in-home and online tutoring that offers flexible scheduling and your choice of locations.
How can a tutor help you master the SAT?
If you are planning on pursuing a college degree, you may probably need to take the SAT before you are accepted into a college or university program. The SAT is one of the most popular forms of admission tests, and it tests your knowledge in the following areas: writing and vocabulary, critical reading, science, math, rhetoric, and synthesis. In order to become accepted into your first-choice institution, you may probably need to score high on the exam. If you feel that you could use some assistance preparing for test day, give Varsity Tutors a call. Our educational directors in Tucson, AZ, may locate a SAT tutor who might help you meet your goals and excel on your exams.

Varsity Tutors may match you with a SAT tutor in Tucson who may motivate you to reach beyond your goals in SAT. You may work with a qualified professional who has knowledge of the SAT and is able to give you tips and tricks to help you work to understand it. In addition, you may also be able to learn various study habits and test taking strategies to try to help you mentally prepare for taking a standardized test. Since every lesson is student-centered, you have the unique opportunity of engaging with your tutor as you work through problems. This is a great way to try to improve your knowledge and understanding through meaningful explanations and valuable feedback.

Contact Varsity Tutors today to take the first step towards success in your professional career. The tutors that our educational directors may help you find in Tucson are experienced professionals who are skilled in working to help students try to understand the intricacies of SAT. One of the biggest benefits to one-on-one SAT tutoring sessions is that you are able to learn through a fully customized study plan. Your tutor knows your proficiency level and preferred learning styles, and they are able to create a learning program that compliments you. By doing this, you are able to spend extra time focusing on material that is especially troublesome, while skipping over concepts that you already know.

Contact Varsity Tutors' educational directors for help connecting with SAT tutors near Tucson, AZ, who is happy to work around your busy schedule. Your tutor is flexible and is happy to meet you for lessons anytime throughout the week. They are happy to meet you at any location, even over the computer. Our face-to-face online tutoring sessions provided by the live learning platform give you the opportunity to always be a click away from a SAT tutor, no matter where you are located.
Recent Tutoring Session Reviews
"The student is fantastic! She is a hard worker and has a great attitude. We worked through one math section and one reading section. She said it helps her to work through sections under test conditions to strategize about what to solve and what to leave blank. She did well on the math, missing only the last 4, three of which she understood as we worked back through them. On the reading, I advised reading the passages and underlining key phrases and words to make a mental and physical map of the passage for herself."
"We reviewed the student's homework. She did well on the writing (grammar) section and decent on the reading passages. I emphasized common errors that appear on the writing section, especially subject-verb agreement, singular/plural possessives, passive voice, and idiom. We also discussed her approach to the reading passages and how to save time by going back and forth between the passage and questions."
"This was my first session with this student, so we talked briefly about her expectations for our work together and what she feels are her strengths and weaknesses. She indicated she has room to improve in all three areas and would like to focus particularly on working more quickly on the test. We went right into the verbal section with sentence completions and a short reading comprehension section. We then did a math section to finish the session. I wanted to establish a baseline approach for these sections before we focus on time management (which will be the main focus of our sessions as we get closer to the test). The student is bright and seems determined to succeed. Judging from the ability and level of engagement she showed during our first session, I am optimistic about her chances for significant improvement."
"We focused on SAT writing in this section, going over recurring trends and patterns seen in the SAT Writing section, as well as strategies to learn these patterns and use them to the student's advantage. Scored an entire SAT test to gauge the progress, though only using score ranges for the score."
"This session we focused on SAT reading. We did many problems and discussed strategies for getting the right answer. We also learned new vocabulary words. The second part of the session we worked on essay writing. I gave him a prompt and he wrote me an essay, which we discussed briefly. I will have more in-depth corrections and comments for the next session."
"We graded over SAT official practice test #1 and worked on his vocabulary and the Reading section. I have gotten a feel of his strengths and weaknesses, so I think the biggest thing that we need to do is work on cutting down on blank questions."
"We worked through a practice math test that the student completed and focused our session on geometry, since that is what she has the most trouble with. We did a timed section, and the student will complete another timed session before our next meeting."
"The student worked with me on a variety of topics, starting with critical reading. He performed well on a few practice problems; said he had been practicing vocab on his own, and I showed him that some of the SAT words were in his PSAT workbook, to use as a reference. He performed very well on the sentence completion and passage-based reading problems. We then switched to some of the math problems, and he had a little bit of trouble. Still, even in a timed session, he answered many of the problems correctly, and was able to grasp my explanations for the others."
"The student and I went over the test that he completed last week. His score improved dramatically: 790 in writing (up 150), 730 in reading (up 50), and 680 in math (up 20). We reviewed many math problems today to make sure that he is comfortable with all of the concepts."
"I met the student and we discussed how best to plan out tutoring. We then went over a math section of a practice test and some of a critical reading section. While the student is going to need a lot of work, I can sense that he is very intelligent and was very attentive during the session. I think that with work he will greatly improve on his test."
"The student and I started by reviewing her revised essays as well as the essay from her most recent practice test. The student writes well (and has a wealth of knowledge that she can draw examples from) but we emphasized the importance of keeping things simple. We are also working on curbing her tendency to use passive voice.
In math, the student and I went over her incorrect answers from her last practice test and finished working the Mixed bag problems from the Math Workbook. We also started to go back through the workbook and rework problems that she originally missed."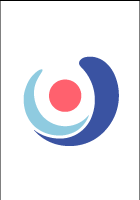 "Today, the student and I talked about her goals for tutoring and reviewed general test strategy. We began working on specific strategies for the reading portion of the exam, including sentence completions and passages. The student was given a set of vocab words to review for our next session on Monday, as improving vocab will be a primary step toward achieving her desired score on the exam."
Nearby Cities:
Chandler SAT Tutoring
,
Gilbert SAT Tutoring
,
Tempe SAT Tutoring
,
Oro Valley SAT Tutoring
,
Marana SAT Tutoring
,
Catalina Foothills SAT Tutoring
,
Maricopa SAT Tutoring
,
Casa Grande SAT Tutoring
,
Apache Junction SAT Tutoring
,
Queen Creek SAT Tutoring
,
Sahuarita SAT Tutoring
,
Eloy SAT Tutoring
,
Coolidge SAT Tutoring
Nearby Tutors:
Chandler SAT Tutors
,
Gilbert SAT Tutors
,
Tempe SAT Tutors
,
Oro Valley SAT Tutors
,
Marana SAT Tutors
,
Catalina Foothills SAT Tutors
,
Maricopa SAT Tutors
,
Casa Grande SAT Tutors
,
Apache Junction SAT Tutors
,
Queen Creek SAT Tutors
,
Sahuarita SAT Tutors
,
Eloy SAT Tutors
,
Coolidge SAT Tutors
Call us today to connect with a top
SAT tutor in Tucson, AZ
(520) 247-9206