Call Now to Set Up Tutoring:
(520) 247-9206
Private In-Home and Online Pre-Calculus Tutoring in Tucson, AZ
Receive personally tailored Pre-Calculus lessons from exceptional tutors in a one-on-one setting. We help you connect with in-home and online tutoring that offers flexible scheduling and your choice of locations.
How can a Pre-Calculus tutor help you?
Calculus is one of the many branches of math, and evolved from geometry, arithmetic, and algebra. It is concerned with the study of such concepts as defining a derivative and calculating derivatives using this definition, differentiating trigonometric functions, concavity and the second derivative test, integration by substitution, and Simpson's rule. Prior to tackling these advanced concepts, the mathematical study is gradually introduced through precalculus. If you need extra help to try to do well in your precalculus course, we may find a skilled tutor in Tucson who may work with you.

Varsity Tutors may connect you with an experienced precalculus tutor who may meet with you one-on-one to discuss your goals and challenges. You may be given the flexible options of meeting with your tutor in-person, either in your home or at another convenient location of your choice. Don't want to leave your home to study? No problem! You may also have the option to meet with your tutor face-to-face using our live online interactive learning platform. The tutors that Varsity Tutors may help you find in Tucson, AZ, are experienced professionals, skilled in working to help students try to with the intricacies of precalculus, including sideways parabolas, Euclidean vectors, rational functions, real numbers, and analytic geometry. Precalculus tutoring could help you build a strong foundation in this subject and benefit you in higher-level mathematical courses.

Your tutor may speak with you to gauge your strengths and weaknesses, and a personalized and targeted learning plan may be crafted with your goals and concerns in mind. Whether you decide to pursue a career in the field of social, biological, or physical science, precalculus is widely employed. For example, in the social sciences, precalculus concepts are broadly used in the study of probability and statistics. Our educational directors enjoy helping students in Tucson find independent precalculus tutors that may guide them in achieving their academic goals. Even if you have a busy, fluctuating schedule, you might benefit from working with a tutor. You may be connected to a precalculus tutor with an open availability and an understanding of your time constraints.

If you need to brush up on your skills for AzMERIT, or Arizona's Instrument to Measure Standards (AIMS) Science, Varsity Tutors may help you find a skilled and experienced precalculus tutor to try to help you prepare for these standardized tests. Call our directors to find you a precalculus tutor in Tucson, AZ, who may try to help you gain confidence in precalculus.
Recent Tutoring Session Reviews
"Went over the student's previous math test. She made some small mistakes on it, most of which were math errors. I think that she understands the material, and the stress of the test just gets to her sometimes."
"We reviewed for an exam that he had the next day by going over problems from his text and from his online math school math site. He wanted to focus on finding the quadratic equation given the graph. We also reviewed quadratic inequalities and linear regressions."
"In this session, we reviewed trigonometric functions, identities, and graphs of trig functions for a test the student has on Wednesday. He has an excellent grasp on the definition and use of the functions in relation to angles in the coordinate plane. He also retained everything we covered in previous sessions on graphs of trig functions, and displayed a thorough understanding of how to both graph the functions and interpret graphs to find an equation. We went over several examples of problems using trigonometric identities. At the end of the session, I encouraged him to practice some more problems covering trigonometric identities. Overall, I think he should do well on his test."
"In pre-calculus, we went over finding the slope and intercept of a line using known points. We also went over finding vertices of quadratic equations. We practiced a few problems of each. In physics, we went over relative motion and to find relative to velocity in a given direction and to a reference frame. The student seems to be grasping the concepts for being new to him. I can tell that he is smart and is trying."
"The student and I reviewed for a test he had the next day. We worked through the review packet he got from his teacher. He has been doing very well this year. He has gotten A's on both of his most recent quizzes. Hopefully, that trend continues."
"In our session today, the student and I went over her review for her upcoming Pre-Calc test. She had missed some material earlier in the week, so we began with that material (completing the square, power functions) and reviewed some of the other material she was having issues with (identifying/sketching graphs of functions, using completing the square to put quadratics into vertex form, and identifying and classifying polynomials). Overall, she seemed to have a good grasp of the concepts after we reviewed them and was able to answer some simple, impromptu questions from me as well."
"We worked through the Ch 5.4 worksheet, practicing sum/difference formulas for sin/cos/tan. The student was able to figure out what to do with a little guidance and she usually got the answers right. When she did miss a question, we were able to quickly find and fix the mistake -- usually an arithmetic error."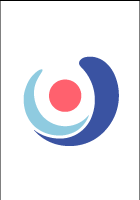 "The student and I worked on homework assignments he brought home from school for the day. The subjects we covered were ranges, domains, and functions of the variable 'x.' Additionally, we worked ahead on a few problems and started some homework due later this week. Overall, I felt that the session went well and look forward to meeting with him next week."
"We began with a brief review of power functions from Saturday's meeting. Next, we did some practice in polynomial functions. The student demonstrated an understanding of the concepts, but is a little shaky on some of the mechanics of factoring and sizing the window on the calculator. He'll need to do additional repetition with practice problems before the quiz."
"The student had missed his math class on Monday so we started by going over the lesson he missed on graphing polynomials, solving for the zeros and defining local extrema. Then we tried a few problems. He was doing well, and most of the homework involved the calculator so we moved on and discussed complex numbers so that he would be more prepared for the rest of the week."
"We went over Polynomial and Rational Functions during this session. The student had an exam the following day so we used practice problems from her review packet to go over several concepts which would be covered. We clarified several methods for graphing functions given the function form."
"We reviewed for the student's quiz for the next day. We covered sections 2.1 - 2.4. The student seemed to have a strong grasp on most of the material, especially the 2.3 material we covered last session. I worked on getting the student to show his work clearer and avoiding simple mistakes."
Nearby Cities:
Chandler Pre-Calculus Tutoring
,
Gilbert Pre-Calculus Tutoring
,
Tempe Pre-Calculus Tutoring
,
Oro Valley Pre-Calculus Tutoring
,
Marana Pre-Calculus Tutoring
,
Catalina Foothills Pre-Calculus Tutoring
,
Maricopa Pre-Calculus Tutoring
,
Casa Grande Pre-Calculus Tutoring
,
Apache Junction Pre-Calculus Tutoring
,
Queen Creek Pre-Calculus Tutoring
,
Sahuarita Pre-Calculus Tutoring
,
Eloy Pre-Calculus Tutoring
,
Coolidge Pre-Calculus Tutoring
Nearby Tutors:
Chandler Pre-Calculus Tutors
,
Gilbert Pre-Calculus Tutors
,
Tempe Pre-Calculus Tutors
,
Oro Valley Pre-Calculus Tutors
,
Marana Pre-Calculus Tutors
,
Catalina Foothills Pre-Calculus Tutors
,
Maricopa Pre-Calculus Tutors
,
Casa Grande Pre-Calculus Tutors
,
Apache Junction Pre-Calculus Tutors
,
Queen Creek Pre-Calculus Tutors
,
Sahuarita Pre-Calculus Tutors
,
Eloy Pre-Calculus Tutors
,
Coolidge Pre-Calculus Tutors
Call us today to connect with a top
Pre-Calculus tutor in Tucson, AZ
(520) 247-9206