Call Now to Set Up Tutoring:
(520) 247-9206
Private In-Home and Online Phonics Tutoring in Tucson, AZ
Receive personally tailored Phonics lessons from exceptional tutors in a one-on-one setting. We help you connect with in-home and online tutoring that offers flexible scheduling and your choice of locations.
How can Phonics tutoring help you?
Phonics is one of the earliest topics your child may learn on their path to reading. It deals specifically with the sounds that letters and letter blends make. Though some of the words your child may learn are sight words, that don't necessary follow phonics rules, the majority of words they may learn throughout their life use the rules of phonics. Therefore, it is obviously an important concept for them to understand, and the sooner, the better. One way for any child to understand this sooner is through a private tutor whose only focus is your child. Varsity Tutors may help you find a skilled, independent phonics tutor near Tucson, AZ, who may guide your child on the path toward phonics understanding.

Our educational directors may find a professional phonics tutor in Tucson, AZ, whose primary aim is to work with your child to understand their course. They may do this by providing things that may not be experienced in the classroom. For instance, your child's tutor may offer one-on-one instruction, where the entire time they spend together may be focused on your child alone, and their abilities and learning. Also, your child may study in a distraction-free environment, either in a quiet room at a library, in your home, or any other place you would like. Your child also has the option of meeting with their tutor face-to-face online if that is more convenient for your family.

Varsity Tutors may find a tutor in Tucson who may take all of your child's phonics goals into account to create an individualized study plan just for them. No more one-size-fits-all lessons like they get in the classroom. If your child is having a specific issue with confusing the letters 'b' and 'd,' their tutor may spend extra time with them on this, and keep going back to it until your child has shown understanding over the long term. Another benefit of a tutor is the close, trusting relationship they may build with your student. This may give your child room to try things they might not be willing to try in front of a classroom of other children, and even fail without feeling pressured. This is how they may learn to succeed.

As was mentioned before, the earlier children learn phonics and learn to read, the sooner they may start reading to learn. A tutor may provide them with that edge in the school environment. For assistance in understanding phonics in Tucson, contact Varsity Tutors today.
Recent Tutoring Session Reviews
"We reviewed the student's English and government schedules, which he seems to be very on top of. His English teacher has been changing some due dates so he needs to get the adjusted due dates. In government, he's going to check the online portal and get started on the online assignments, as well as get some clarification on the volunteer assignment. He still needs a math and calculus tutor. I've got the draft of his English essay which I'll edit and email back to him before Monday."
"We worked on homework the entire time, at the student's request. We read a chapter of his book, discussed it, wrote questions, and completed a separate assignment. I think he could have completed the assignment without my help. I reminded him to go above and beyond in his work."
"This week, we worked on the student's essay for English class on The Crucible. He had already written several drafts of the paper, working with his mom and his teacher, so I was able to provide another read-through of the paper. We worked to fix things like changing tenses throughout and eliminating more colloquial language, like contractions. In addition, I pointed out to him several areas where he might want to expand his argument more, where he summarized the evidence well for a given part of his thesis, but could have gone further in driving home how this is important for his argument. His conclusion was well-written."
"We worked on point of view in The House on Mango Street, and how and why the main character's attitude might be different from her parents' attitude. The student wrote a paragraph that very successfully represented how the main character's mother might view the house in a positive light, considering the goals she and her husband had for the move. We also spent time on vocabulary prefixes. We will focus on identifying common prefixes, suffixes and root words in the reading and vocabulary he is currently learning. Recognizing word parts will help him figure out and learn new words as he comes across them."
"During this session, the student and I focused on writing an essay about internet dangers and how to avoid them. We first brainstormed, and then he wrote a rough draft, which I then helped to edit! It was a great session and we got a lot done. We will continue to work diligently on English."
"On Wednesday we were working to prepare her for her Earth Sciences exam the next day, so we just went through a few of the review questions that she was struggling with, as well as the phrasing of some essay/short-answer questions. On Friday we worked to completely outline her English 101 Visual Analysis paper, generating an in-depth bulleted summary of her main points, using the PIE organization method her teacher prefers -Point, Information, Explanation- to provide an easy guide for her to translate into her essay."
"The student and I worked through a portion of Lord of the Flies, a novel he's studying in class. We practiced note-taking and annotation strategies, discussed broad themes and answered questions he was assigned for homework. I provided him with practice problems for poetry analysis, a subject he felt less than confident in last time we spoke."
"Reviewed for Ch. 8 test by focusing on the definitions of synonyms and antonyms with several examples, expanded her vocabulary greatly today, allotted 20 minutes for her to complete her test, concluded the session with a reading/comprehension passage and answered questions about the reading."
"We briefly went over what the end of his 2-day math quizzes should look like tomorrow, and he had the concepts down. We spent the rest of the time working on a creative writing paper."
"We spent the bulk of this session discussing how to avoid 'plot-summarizing' when writing about literature. Using the paper the student wrote on her semester reading (which has yet to be graded and returned), we identified the topic of the first body paragraph and the information from the book that is directly related to the topic, not tangential or giving background information. She found that she could eliminate a considerable amount of background information from the book's plot and expand her analysis of the topic. I assigned her the rest of the paper for homework. She will also read through chapter 8 or 9 of her non-fiction book, and we plan to have a practice timed-writing session next week."
"The student completed 3 items on contract #3 for his weekly spelling due tomorrow. He took a graded test, missing one, made rhyming words with all the spelling words, and wrote 10 sentences using 10 of his words. He also completed his Math Study Link 3.8. His homework consisted of math word problems using addition and subtraction."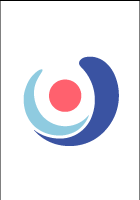 "The student had to make some flashcards for English. We worked on them together. I then challenged her to finish them in 30 minutes and she was able to do it. We had a reward afterwards and I praised her ability to stick to a deadline. It was a good session."
Nearby Cities:
Chandler Phonics Tutoring
,
Gilbert Phonics Tutoring
,
Tempe Phonics Tutoring
,
Oro Valley Phonics Tutoring
,
Marana Phonics Tutoring
,
Catalina Foothills Phonics Tutoring
,
Maricopa Phonics Tutoring
,
Casa Grande Phonics Tutoring
,
Apache Junction Phonics Tutoring
,
Queen Creek Phonics Tutoring
,
Sahuarita Phonics Tutoring
,
Eloy Phonics Tutoring
,
Coolidge Phonics Tutoring
Nearby Tutors:
Chandler Phonics Tutors
,
Gilbert Phonics Tutors
,
Tempe Phonics Tutors
,
Oro Valley Phonics Tutors
,
Marana Phonics Tutors
,
Catalina Foothills Phonics Tutors
,
Maricopa Phonics Tutors
,
Casa Grande Phonics Tutors
,
Apache Junction Phonics Tutors
,
Queen Creek Phonics Tutors
,
Sahuarita Phonics Tutors
,
Eloy Phonics Tutors
,
Coolidge Phonics Tutors
Call us today to connect with a top
Phonics tutor in Tucson, AZ
(520) 247-9206