Call Now to Set Up Tutoring:
(520) 247-9206
Private In-Home and Online Math Tutoring in Tucson, AZ
Receive personally tailored Math lessons from exceptional tutors in a one-on-one setting. We help you connect with in-home and online tutoring that offers flexible scheduling and your choice of locations.
How can a Math tutor help you?
Having a working knowledge of math is not only an important part of education, but is something that we use in our day-to-day lives as well. Because of this, it is important that all students learn how to work with money, decimals, fractions, tables, charts, and graphs. If you are the parent of a child in grade school who is struggling to understand the basic principles of math, consider having them study in a one-on-one setting where they may get the assistance they need. Varsity Tutors may help you connect with an independent tutor in Tucson, AZ, who may assist your child in understanding math.

If you're ready to place your child on the road to success, give Varsity Tutors a call. We may assist you in finding a qualified instructor who may work closely with your child and ensure they get the assistance they need. An expert math tutor in Tucson may help your student meet all of their studying goals. They may benefit from learning in a student-centered manner that promotes interaction and active participation. Your child may work with their tutor as they solve various math problems, receiving helpful assistance along the way. Since ever lesson is designed to fit your child's specific needs, they are able to study in a way that promotes a better understanding of math, or prepares them for assessments like the AzMERIT and the Arizona's Instrument of Measure Standards - Science exam.

Give Varsity Tutors a call today to find someone who may work with your busy schedule. You may easily connect with a qualified math tutor in Tucson by contacting one of our educational directors. We may aid you in selecting a tutor who is happy to meet your child anytime of the week that works for you, day or night. You may even choose where you want your student to study. If you prefer that they do not learn through in-person sessions, simply access our live learning platform and register for face-to-face online tutoring lessons.

Contact Varsity Tutors to try to help your child get ahead in their math course. We may find them an expert tutor in Tucson, AZ, today who may design a customized learning program for them. Their tutor may work to teach them in a manner that is both exciting and informative, while helping them build upon their strengths and overcome their weaknesses. By letting your student study in a one-on-one setting, they may be able to get the assistance they need to try to understand math.
Recent Tutoring Session Reviews
"The student was prepared his probability math homework. He grasped the concept of why the probability of an event occurring decreases with an increase in options. He also worked on a school project on ancient Egypt and understood how to develop a strong topic sentence. He was very thorough with his research and should receive a good grade for his project."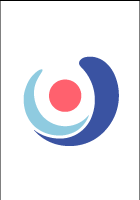 "Today I was working with the student, who was having issues with the Pythagorean theorem and surface area. I went over some better ways for her to remember them, and then we reviewed for her final."
"I introduced myself to the client and discussed what he is working on, what his goals are, and what he may be struggling with. We went over algebraic systems and coordinate geometry, isolating x and/or y variable(s) to solve an equation, plugging in numbers to solve an equation, and some related story problems. We went over problems in every category of the student's homework. The student explained that he is allowed to pick 25 problems from a much larger set of problems but that, rather than picking 25 problems that are easy for him, in order to be prepared for tests he wishes to complete problems that will prepare him for tests. I advised him to work on an equal number of problems from each category."
"Today the student and I worked through identifying various conic sections, their graphs, and the elements of interest for each graph. We also worked through identifying these parts for parabolas and hyperbolas extensively. The student continues to do well in picking up skills quickly, and so long as she continues to practice and reinforce her more basic math skills, she will continue to improve."
"The student and I worked on a take home test on the statistics chapter. We used combinations, permutations, probability, unions, intersections, and probability of one event given that another event occurs."
"We went through her test corrections for her test on inverse functions. Then we looked at the topics she has coming up on finding holes and asymptotes in rational equations."
"The student and I quickly covered solving systems of equations for her test tomorrow which were very easy for her so then we started reviewing for her final. Her final is going to have a lot of trig on it so we spent all of our time on that. She needs to memorize her unit circle in order to make all the trig easier for her but when she doesn't need the circle, she can do trig identities and equations well."
"I worked with student 1 for the first time, and student 2 again, each for about an hour. Student 2 worked on a math worksheet which involved mostly algebraic operations involving square roots and factoring. Student 1 also worked on math, mostly on geometry of 2-D and 3-D shapes. Student 2 stayed focused and determined throughout. Student 1 was able to accomplish a good deal of work."
"We decided to spend the time practicing standardized test math sections. The math problems tested geometry, algebra, graph reading, and mental math. Additionally, we reviewed overall test-taking strategies, including ideas for time management and checking answers. The student figures out new concepts fast and is often able to reason out an answer to new material."
"
Talked with the student, administered a quiz from his current curriculum (on which he scored a 95), and discussed our strategy on testing and higher levels of math. He is intelligent, highly motivated, willing and able to pursue more challenging material."
"Review of material on her last math exam; polygons, regular and irregular polygons; sum of the interior angles of various polygons; parallel and perpendicular lines; transversals; alternate interior and exterior angles;"
"The student and I focused on surface area, on volume of three dimensional shapes, drawing and solving shapes from word problems, and deconstructing complex shapes. We discussed the more difficult problems, and tackled solving them simultaneously and independently, and then compared answers."
Nearby Cities:
Chandler Math Tutoring
,
Gilbert Math Tutoring
,
Tempe Math Tutoring
,
Oro Valley Math Tutoring
,
Marana Math Tutoring
,
Catalina Foothills Math Tutoring
,
Maricopa Math Tutoring
,
Casa Grande Math Tutoring
,
Apache Junction Math Tutoring
,
Queen Creek Math Tutoring
,
Sahuarita Math Tutoring
,
Eloy Math Tutoring
,
Coolidge Math Tutoring
Nearby Tutors:
Chandler Math Tutors
,
Gilbert Math Tutors
,
Tempe Math Tutors
,
Oro Valley Math Tutors
,
Marana Math Tutors
,
Catalina Foothills Math Tutors
,
Maricopa Math Tutors
,
Casa Grande Math Tutors
,
Apache Junction Math Tutors
,
Queen Creek Math Tutors
,
Sahuarita Math Tutors
,
Eloy Math Tutors
,
Coolidge Math Tutors
Call us today to connect with a top
Math tutor in Tucson, AZ
(520) 247-9206