Call Now to Set Up Tutoring:
(520) 247-9206
Private In-Home and Online ISEE Tutoring in Tucson, AZ
Receive personally tailored ISEE lessons from exceptional tutors in a one-on-one setting. We help you connect with in-home and online tutoring that offers flexible scheduling and your choice of locations.
How can a tutor help your child master the ISEE?
The Independent School Entrance Examination, also known as the ISEE, is a complex test that spans around three hours. It is required for entry into many competitive schools in the United States. There are three different levels depending on the grade level of your student, and five sections overall. The sections are verbal reasoning, reading comprehension, quantitative reasoning, math achievement, and an essay. With such a large variety of skills tested, it is important for your child to be strong in all areas of their education. Thankfully, Varsity Tutors may help you find a professional ISEE tutor in Tucson, AZ, to try to help your child excel and try to get into the right school for your family.

When you call Varsity Tutors, we may consider every important factor to make sure we find the perfect ISEE tutor in Tucson for your student. The first factor we consider may be the grade level of your child and the skills that need to be focused on. If your child needs help with the mathematics aspect, we may find a tutor who specializes in mathematics. Is essay writing the most challenging aspect? We may find a tutor who might help your child organize their writing to make it clear and effective.

Finally, we may consider the personality of your child and their interests. We like to choose a tutor similar in personality and interests to your child to help them get along and develop a deeper tutor-student relationship. This also helps the tutor in explaining topics to the child; if a topic is explained using the child's interests, they are more likely to understand and remember the topic in the future. Varsity Tutors may find the best ISEE tutor around to increase self-esteem and confidence in your student.

Tutoring sessions might be much more efficient, because they are centered around your child's needs. This allows your student to focus only on their problem points. Instead of working on the areas where your child is already strong, they may be covering their most challenging subjects. In addition, they won't be learning material incorrectly because of a question left unanswered, and thus won't be stopped by unnecessary additional challenges.

Tutoring is also extremely convenient; the ISEE tutors we find may meet you and your child nearly anytime you want, at any location around Tucson. They may even meet your child online through our face-to-face live learning platform!

Call Varsity Tutors today to get connected to professional ISEE tutors in Tucson, AZ, and help your child work towards the score they want!
Recent Tutoring Session Reviews
"Again, we went over a practice test that today and again, he did very well. This time, he was excellent on the reading comprehension as well as the other sections. We then went over all of the questions he missed and why he missed them."
"We continued practicing for the ISEE. Today, we spent most of our time focusing on the verbal and reading comprehension sections. The student had some trouble with the main idea concept, but by the end, she was doing better. We'll continue working on that. We finished up the session by continuing to work on her application essays."
"The student and I covered the two math sections he completed. It was a great diagnostic assessment of what specifically we needed to cover in math. I gave him a packet on ration and proportion, percents, decimals and fractions usually not covered. We went over basic algebra equations. I gave him a reading comprehension timed assessment. I went over his work that he did on his own. He is going to continue to study vocabulary before I begin to assess the first section of the test."
"The student and I reviewed the practice test she worked on over the break. She did very well on the verbal and reading. There were a few math concepts on this practice test that had not been on previous practice tests. We went over fractions, decimals, and percents as well as word problems associated with those topics. As always, she gave a wonderful effort and worked hard to figure out her mistakes. This was our last session. I advised her to work more problems and remember her techniques for eliminating answers for all topics."
"The student worked on reading comprehension and vocabulary. She performed very well on the sample test questions. I do not anticipate her having any problem with these sections when she takes the lower-level exam on January 11. She also worked on her math skills. We went over factorization, more fractions and decimals, and word problems. The math sections will be her main challenge, as she has not covered many of the topics currently in her classwork. She was able to recall the geometry we discussed over the past two weeks accurately. The plan for the next session is to complete timed drills so that she will be comfortable with the testing environment."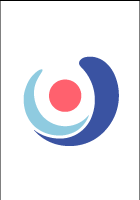 "I worked with both boys' today on math, reading comprehension, & writing. Student 1 did a very good job and took well to using fact families for remembering multiplication and division facts. Student 2 did very well, also. He is progressing well in all areas."
"Today we reviewed strategies for the overall test. I timed her on verbal, math, reading comprehension, and essay sections. She did well overall and was able to complete the questions in the time allotted. She needs to read the questions carefully and check herself when a problem requires multiple steps. The reading comprehension was her strongest section. I reminded her to answer all the questions and not leave any blank. We also discussed the essay, supporting her argument with details, and checking her work."
"During our session, the student and I used practice tests to work on her lower-level math skills. She did very well on the tests, and needed little assistance. She was consistently scoring in the 90% range. She was struggling with taking a complex problem and breaking down into smaller steps, but she was showing improvement with practice. She has asked to have several more sessions this week than usual, so I did not leave her with any extra work."
"I timed the student in administering the practice exam for the verbal reasoning portion. He understood the questions and answered almost all if them correct (one wrong answer). He finished just in time. We also went over some quantitative reasoning problems, which he was good at."
"I had a great session with the student. The student and I spent most of our time covering strategies for math using word problems for a portion of the test. The student will only be tested on math calculations. We can focus the student's entire next session on calculations and covering basic math vocabulary and formulas as a review."
"We reviewed each part of the test in order to get a feel for what the student was most and least comfortable with. We focused on math, essay writing (and outlining), and discussed how she might make flashcards to help prep for verbal reasoning (fill in the blank sentences and synonyms). She demonstrated good proficiency in all the sections of the test, but she needs to work on time management strategies. She had not yet written an essay in this kind of test setting, so we discussed strategies and ideas for how she might approach the essay."
"Initially the student and I reviewed some of the material we had covered previously, like the vocabulary and math concepts. She finished the mathematics achievement section with some help. She did really well and I discussed on how she could have completed some of the questions faster. She went back to the quantitative reasoning section to review geometry and number lines. Then the student started on the essay prompt, brainstormed, and started writing. Next session we will continue to work further on the essay and also review vocabulary."
Nearby Cities:
Chandler ISEE Tutoring
,
Gilbert ISEE Tutoring
,
Tempe ISEE Tutoring
,
Oro Valley ISEE Tutoring
,
Marana ISEE Tutoring
,
Catalina Foothills ISEE Tutoring
,
Maricopa ISEE Tutoring
,
Casa Grande ISEE Tutoring
,
Apache Junction ISEE Tutoring
,
Queen Creek ISEE Tutoring
,
Sahuarita ISEE Tutoring
,
Eloy ISEE Tutoring
,
Coolidge ISEE Tutoring
Nearby Tutors:
Chandler ISEE Tutors
,
Gilbert ISEE Tutors
,
Tempe ISEE Tutors
,
Oro Valley ISEE Tutors
,
Marana ISEE Tutors
,
Catalina Foothills ISEE Tutors
,
Maricopa ISEE Tutors
,
Casa Grande ISEE Tutors
,
Apache Junction ISEE Tutors
,
Queen Creek ISEE Tutors
,
Sahuarita ISEE Tutors
,
Eloy ISEE Tutors
,
Coolidge ISEE Tutors
Call us today to connect with a top
ISEE tutor in Tucson, AZ
(520) 247-9206