Call Now to Set Up Tutoring:
(520) 247-9206
Private In-Home and Online AIMS Tutoring in Tucson, AZ
Receive personally tailored AIMS lessons from exceptional tutors in a one-on-one setting. We help you connect with in-home and online tutoring that offers flexible scheduling and your choice of locations.
How can a tutor help your child master the AIMS?
Varsity Tutors helps Tucson students reach their highest potential on the AIMS exam in the comfort of your own home or any other location of your choosing.
We offer intensive 4 and 6 week programs, as well as customized prep programs, enabling you to succeed on the AIMS, helping you stay on grade level and increasing your chances of a scholarship to one of Arizonas public universities.
Intensive 4 and 6 Week AIMS Prep Programs in Tucson, AZ
Varsity Tutors provides intensive 4 and 6 week AIMS prep programs for Arizona students aiming to do their best on the AIMS. Our programs meet 3 times per week for 2 hours per day for either 4 or 6 weeks. If you are unable to attend all 6 weeks, you have the option of a contracted 4 week course. Our AIMS tutors in Tucson, AZ can help you succeed on the AIMS at whichever grade level, keeping you on track. In addition, our AIMS tutors offer expert guidance to help you exceed state standards on the high school AIMS tests, increasing your chances of landing a scholarship to one of Arizona's public universities.
Your hand-picked, highly credentialed AIMS Varsity Tutor in Tucson, AZ is dedicated to ensuring that you stay on track and make continual improvement before your test dates in April. They will provide assignments between sessions and provide tutoring for all the subject areas you will be tested over in your grade level. Our Tucson AIMS tutors can provide subject area coaching, test-taking guidance, and mock tests.
If you are seeking a more flexible AIMS program that meets less frequently, you can consider a customized program that may be a better fit with your schedule (see below).
Customized AIMS Prep Programs in Tucson, AZ
Varsity Tutors provides fully customized AIMS prep in Tucson, AZ tailored to your grade level and schedule. Our talented private AIMS tutors can tutor you in your home, or another location of your choice. Sessions are scheduled with flexibility. Our Tucson Directors provide free consultations in which you will learn how our hand-picked, highly credentialed AIMS tutors can help you succeed on the AIMS, ensuring that you stay on level. Call us today and our Directors will discuss your goals, schedule, and specific needs and create a customized plan that meets your AIMS goals.
Varsity Tutors understands the importance of helping elementary, middle and high school students excel on their AIMS tests. We offer tutoring for Arizona students taking the AIMS. An AIMS tutor in Tucson, AZ will provide 1-on-1 tutoring in your home, or any other convenient location. We individualize our approach to you so that you gain the test-taking strategies, content knowledge, and self-confidence to succeed on the AIMS.
Arizona's Instrument to Measure Standards (AIMS) Information
The AIMS are a series of state-mandated test for Arizona students in grades 3-8, and grade 10. The tests cover Math, Reading, Writing, and the Sciences.
Here are the subjects tested according to grade level:
Grade 3: Reading, Mathematics
Grade 4: Reading, Mathematics, Science
Grade 5: Reading, Mathematics, Writing
Grade 6: Reading, Mathematics, Writing
Grade 7: Reading, Mathematics, Writing
Grade 8: Reading, Mathematics, Science
Grade 10: Reading, Writing, Science, Mathematics
High school students must pass the four tests in order to graduate, and those who do not pass the tests in 10th grade are able to retake the tests in following semesters. Students who score well on the high school AIMS tests, as well as meeting other GPA and credit criteria, are eligible for partial scholarships to Arizona's public universities. Varsity Tutors understands how important it is for you to stay on grade level and be able to graduate on time. Our AIMS tutors in Tucson, AZ can help with content mastery, test-taking strategies, and increase student confidence.
Recent Tutoring Session Reviews
"This week, the student and I worked on reading comprehension.. Over the past week, I've prepared assignments with long reading passages and given the student questions and tasks to practice reading comprehension concepts. In addition, he's used the vocabulary words we've been defining to make sentences and practice grammar and writing. Today, we focused on the sentences, working through them to correct them and reviewing some grammar concepts. This week, we've also worked on finding the main idea of a passage and evaluating the author's purpose."
"The student and I went over vocabulary and some of the rules of sentence structure. We talked about how to identify a word as a particular part of speech. I gave him vocabulary homework and he is going to do a practice test before our next session."
"The student and I reviewed sample test questions that involved distance, time, and percents. He should pay attention to what the question of the problem. Sometimes the test gives extra information that is not useful to solving the problem. Other times the test gives a clue that is critical to solving the problem."
"First student successfully completed Picture Memory Activity with great improvement! Introduced & began Zoo Locations Activity (Picnic Places). Second student successfully completed Picture Memory Activity; what a great job! Continued Vocabulary Activity, pages 90-92. Introduced Zoo Locations Activity."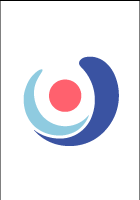 "Went over what will be asked of her on placement tests for English and math. Went over practice math placement test, discovering areas where further help is needed. Spent time on a practice writing prompt."
"The student has a placement test upcoming for her new school and so we reviewed some of the things most common on early assessments: shapes, numbers, sight words, names, colors. The student did really well on all of these and identified some different words easily that had tripped her up earlier this summer. Afterward we read the story."
"We reviewed new material on exponents and area and perimeter and began stressing rules and explanations and will continue to work on directions and organization of problems with the student as well."
"We mostly concentrated on word problems in today's session. There were three sections of word problems we worked on. One involved geometry topics. Another involved algebra techniques. The third was turning sentences into math expressions and equations and solving for various unknowns. I showed the student some testing strategies and where tricky answers could come up."
"We finished our work for the TEAS test today, working entirely on multi step problems involving flow rate and sales tax. Between those two problems, we spent the majority of the class. I feel that she is as prepared as I can make her for this test. I wish we had more time together, but she has vastly improved over our time together."
"Today we completed our initial review of 2d shapes, focusing predominantly on circle sectors, lines, general polygons, squares, kites, pentagons, and hexagons. Much of what we covered seemed quite familiar to the student, and I demonstrated how even shapes that he is not as familiar with can be simplified by reducing them to several smaller shapes. The problems in which the picture of the shape was not provided proved to be more challenging, but he has gotten better at drawing the diagram based on the information given in the problem. After our session on Friday, I will send another review sheet of the topics we cover this week."
"We discussed application requirements for the graduate program the student hopes to apply to, and came up with a timetable for taking the exam and completing her entrance essay prior to the application deadline. Together we figured out how often the exam can be taken and what the process is for retaking it if she happens to be unhappy with her score. We also spent a good amount of time discussing issues directly related to her intended concentration--drug and addiction counseling. We went into why this field is so important to her and thought about obstacles she might encounter along the way."
"Today we continued our comprehension work, discussing the process of reading standardized tests. I feel like we had a breakthrough today! This was the first time I really noticed real improvement from this student. He is starting to see the process we talk about and how it translates into practice. I am very proud of him and know he will continue to improve. Once he gets how to approach reading questions, everything else will fall into place."
Nearby Cities:
Chandler AIMS Tutoring
,
Gilbert AIMS Tutoring
,
Tempe AIMS Tutoring
,
Oro Valley AIMS Tutoring
,
Marana AIMS Tutoring
,
Catalina Foothills AIMS Tutoring
,
Maricopa AIMS Tutoring
,
Casa Grande AIMS Tutoring
,
Apache Junction AIMS Tutoring
,
Queen Creek AIMS Tutoring
,
Sahuarita AIMS Tutoring
,
Eloy AIMS Tutoring
,
Coolidge AIMS Tutoring
Nearby Tutors:
Chandler AIMS Tutors
,
Gilbert AIMS Tutors
,
Tempe AIMS Tutors
,
Oro Valley AIMS Tutors
,
Marana AIMS Tutors
,
Catalina Foothills AIMS Tutors
,
Maricopa AIMS Tutors
,
Casa Grande AIMS Tutors
,
Apache Junction AIMS Tutors
,
Queen Creek AIMS Tutors
,
Sahuarita AIMS Tutors
,
Eloy AIMS Tutors
,
Coolidge AIMS Tutors
Call us today to connect with a top
AIMS tutor in Tucson, AZ
(520) 247-9206