Call Now to Set Up Tutoring:
(313) 686-2025
Private In-Home and Online Spanish Tutoring in Troy, MI
Receive personally tailored Spanish lessons from exceptional tutors in a one-on-one setting. We help you connect with in-home and online tutoring that offers flexible scheduling and your choice of locations.
Recent Tutoring Session Reviews
"We looked at the new chapter that the student began to study in class. We went over topics and concepts and general vocabulary. He has some issues with vocabulary but the problem can be fixed with a little practice. He is very open and active in his learning. We used a PowerPoint to look over the new material and what he was learning to better explain the material. I want him to study digital flashcards and the PowerPoint."
"We covered greetings and expressions, the alphabet, numbers, and body parts. The student was more engaged in the activities and especially enjoyed the incorporation of the alphabet song in our lesson. I incorporated more activities that appeal to a kinesthetic learning style which I believe matches her learning style. I provided her father with a website to access the alphabet song for the student and suggested that body parts are reviewed prior to our next session."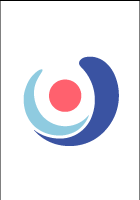 "This morning Student A went first, so I started him off with a coloring activity involving a blank map of Latin America. Once he finished that, we moved straight into a continuation of the lesson from our prior session on the verb gustar and its related verbs. We went into more depth and detail, and looked at a number of sample sentence constructions before completing a fill-in-the-blanks activity. Student B came in then and he did the same map activity before going over the rest of the expressions commonly used with the verb estar that we had begun going over the day before. We also had some time to go over some vocabulary before ending for the day."
"We reviewed the verb "Tener" and the conjugation in present tense for regular -ar verbs. The student has a quiz on Tuesday and wanted to be ready. I contacted the classroom teacher and she confirmed that what we studied was the scope of the quiz."
"Today the student and I talked about greetings and replies. We talked about family vocabulary as well. I used two vocab worksheets and he exceeded my expectations on both of them. I started to explain parts of speech to him. We talked about nouns and verbs, and he was able to (in English) list some examples of each. Next week I am planning on bringing in a kids' "Mad Libs" to help cement these parts of speech more because I think it will be very helpful later as we are learning Spanish. He did great! Hands on activities hold his attention and help him with retention a lot."
"On Wednesday we worked on pronouns and on using adverbs. The student did very well during this session. He was focused and he was able to correctly use his grammar points. We then worked on his vocabulary words for the week. He has improved greatly on his ability to code switch from English to Spanish. This is important because strong English academic skills transfer over to the building of his Spanish academic skills."
Call us today to connect with a top
Spanish tutor in Troy, MI
(313) 686-2025