We are open Saturday and Sunday!
Call Now to Set Up Tutoring:
(202) 779-1569
Private In-Home and Online SSAT Tutoring in Towson, MD
Receive personally tailored SSAT lessons from exceptional tutors in a one-on-one setting. We help you connect with in-home and online tutoring that offers flexible scheduling and your choice of locations.
How can a tutor help your child master the SSAT?
When you want your child to get the best possible education, you look around for the best schools they can attend. Sometimes, this means public education, but for many parents, this increasingly means attending a private or parochial school. Whether your child is in elementary, middle, or high school, changing schools requires filling out an application, so the school can get to know your child. Part of this application is likely an entrance exam like the SSAT, or Secondary School Admission Test. The reading comprehension, verbal, quantitative, and essay-writing sections on this test help the school see, through a standardized measurement, whether or not your child is academically prepared for the rigors of the private educational institution. Help your student improve their performance with a professional SSAT tutor. Contact an educational director at Varsity Tutors for help finding SSAT tutors in Towson, MD. Varsity Tutors' educational directors can assist students in connecting with a tutor in Towson who could potentially help them understand the concepts of the SSAT. Students just like your child, from third grade through high school juniors, get the academic help they need to understand standardized tests like the SSAT, thanks to the personal attention and immediate feedback with a tutor. Your child may get great instruction in their regular classes, and may have taken standardized tests before, but with an SSAT tutor's guidance, they can learn more about this specific test, as well as test-taking strategies to help them out on exam day. This test is offered once per month, from October to April, so get your child prepared as soon as possible for the SSAT.
Personalized SSAT instruction in Towson, MD, will allow your child to develop a rapport with their tutor to facilitate the learning process. Varsity Tutors' educational directors will match your child's needs and their personality with an independent SSAT tutor, so the tutor may be able to find supplemental material, study tools, and even games that might enhance your child's understanding of vocabulary, grammar, science, and mathematical principles, leading them to a great score on the SSAT. The tutor will also create a safe environment that is distraction-free, which means they are able to meet you at any location - including online! Your child can study from the comfort of home and still get face-to-face help from a tutor.
You can easily connect with a qualified SSAT tutor in Towson by contacting one of our educational directors. Call Varsity Tutors today to get your child prepared for the SSAT.
Recent Tutoring Session Reviews
"The student and I reviewed his last practice test.  We focused on improving his math score and went over all level 3,4, and 5 problems in detail.  We also talked about finding clues for the sentence completion questions."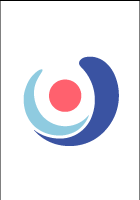 "No homework this weekend since she had her test on Thursday. She says she feels pretty confident about the majority of the test. From what I remember of review sessions, she was pretty comfortable with the material. So instead we did SAT prep today since she's planning on taking that in May. Today was focused on vocabulary and using words in the sentence completion portion of the writing test."
"Questions that were answered incorrectly on the practice review packets:  Light-independent (dark or carbohydrate-synthesizing) reaction of photosynthesis - reactants and products and in relation to the preceding light-dependent reaction; heredity and alleles; allosteric enzyme; fermentation."
"The student just began work on quadratic polynomials so we began working on graphing and talking about what they look like. We also did some factoring which is kind of difficult the first time you see it. We talked about how you can identify likely roots by factoring the last term and then proceeding by guess and check."
"The student showed good understanding and recall of the strategies we have been working on, and seems to have a better grasp on how to approach the test questions. I had her do several small passages and we went over the results; she has begun to mark-up her test more and shows a high level of reasoning on questions she doesn't know. Instead of giving up or being discouraged, she now applies logic to questions that do not make sense, and through this process gets more answers right. We reviewed comma rules and chart reading, as well as strategies for the reading section."
"The student got a 97 on her test! She had plenty of concrete questions, and we talked about each problem as well as the overall concepts at play. We have lots a practice problems at our fingertips that are exactly like the exams but use different numbers."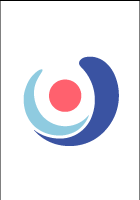 "Today the student and I worked on long passages. She did very well on each section I gave her, never missing more than two questions. I had her stop after each question and explain her choice to me. I wrote down what she said, and then we were able to go back and analyze the mistakes she made at the end of each section. She sometimes struggles with questions asking her to generalize about the mood, tone, or point of the piece. She tends to make deeper inferences than the test requires. We worked on this today, and I saw some improvement."
"I worked with the student on some percentages-based SAT math problems. He was able to handle the practice problems we did and even used some of the techniques I showed him last time. I gave him another sheet of practice problems to try on his own as homework."
"We reviewed the math sections assigned last week. Next we went over reading, writing and verbal sections. The student did a great job with reading, but needs to study vocabulary in order to improve on the verbal section. This week I asked him to complete one reading section and one math section. I also asked him to study the vocab words I emailed to him."
"At her mother's request, I looked over some SSAT review the student had done in school. I gave her one section of a math practice test to see how she would do. We talked about math strategies and specifically went over all the questions she answered incorrectly. While she recalls a number of concepts vaguely, she seems to have forgotten many math basics. I sent her some study guides to help her along. I asked her to complete a timed practice with the synonym/analogies test for homework, as well as to study the math guides."
"The student and I reviewed the math practice that she has done and went over some of the more challenging problems. She is doing much better with the new material and is progressing well. She has been making flashcards for the vocab and I think that will help her a lot. I recommend that she continues practicing math sections on the website and her review book, as well as memorizing words. I sent her some helpful links for memorization techniques and math help too."
"The student made a lot of progress this session and we were able to cover a variety of math topics. I could tell that she had been practicing and reviewing the previous material. The student still needs to do more practice problems before she feels confident on her own. In most cases, she knows what to do but just needs some reassurance. I assigned the student some more math drill problems, to help her gain fluency and build a stronger foundation in her number sense. I would also suggest that she continue her work reviewing the vocabulary for the verbal section. Her flashcards are a good start."
Nearby Cities:
Alexandria SSAT Tutoring
,
Arlington SSAT Tutoring
,
Bethesda SSAT Tutoring
,
College Park SSAT Tutoring
,
Fairfax SSAT Tutoring
,
Prince George's County SSAT Tutoring
,
Reston SSAT Tutoring
,
Silver Spring SSAT Tutoring
,
Moorestown SSAT Tutoring
,
Wilmington SSAT Tutoring
,
King of Prussia SSAT Tutoring
,
Ambler SSAT Tutoring
,
Downingtown SSAT Tutoring
,
West Chester SSAT Tutoring
,
Springfield SSAT Tutoring
Nearby Tutors:
Alexandria SSAT Tutors
,
Arlington SSAT Tutors
,
Bethesda SSAT Tutors
,
College Park SSAT Tutors
,
Fairfax SSAT Tutors
,
Prince George's County SSAT Tutors
,
Reston SSAT Tutors
,
Silver Spring SSAT Tutors
,
Moorestown SSAT Tutors
,
Wilmington SSAT Tutors
,
King of Prussia SSAT Tutors
,
Ambler SSAT Tutors
,
Downingtown SSAT Tutors
,
West Chester SSAT Tutors
,
Springfield SSAT Tutors
Call us today to connect with a top
SSAT tutor in Towson, MD
(202) 779-1569