Call Now to Set Up Tutoring:
(202) 779-1569
Private In-Home and Online PSAT Tutoring in Towson, MD
Receive personally tailored PSAT lessons from exceptional tutors in a one-on-one setting. We help you connect with in-home and online tutoring that offers flexible scheduling and your choice of locations.
How can a tutor help you master the PSAT?
Students across the nation nearing the end of their high school careers may opt to take the Preliminary Scholastic Aptitude Test, or PSAT. If your student is preparing for the PSAT, Varsity Tutors' educational directors can assist you in finding an experienced tutor in Towson, MD. The PSAT has several forms and serves several purposes. First, it is designed to be similar to the SAT and can be used to help students practice for the SAT. Second, the PSAT is also known as the National Merit Scholarship Qualifying Test (NMSQT). The National Merit Scholarship program provides prestigious scholarships to high-scoring students. In addition, many colleges and universities actively recruit and provide additional scholarships to National Merit Scholars. An individual tutor can try to help your student achieve the best score possible to increase their likelihood of qualifying for the National Merit Scholarship.
Students can begin taking versions of the PSAT as early as 8th grade. The PSAT taken in the fall of 11th grade will provide the score that is used for the National Merit Scholarship. The test assesses multiple skills across two broad sections. To be successful in the Evidence-Based Reading and Writing section, your student must be able to demonstrate that they understand words in context, can edit passages for correct grammar, and understand evidence presented in science, social science, history, and literature essays, among other things. To be successful in the Math section, your student must demonstrate understanding of algebra, data analysis, and a variety of advanced math topics.
An experienced PSAT tutor in Towson can focus only on those issues your student is struggling with to make study sessions as efficient as possible. Your student's tutor will design lessons and activities to keep them motivated and engaged. An individual tutor will ensure they understand the information they need to know to potentially improve on the test as well as provide test-taking strategies that will reduce anxiety and give your student an edge over their peers. A tutor will schedule sessions at a time and in a location that is convenient for your student. A tutor can come to your home, meet your student in a local coffee shop, or even meet online using our live learning platform. Call the Varsity Tutors educational directors in Towson to find an expert PSAT tutor today.
In addition to the possible scholarship rewards of performing well on the PSAT, your student's score on the PSAT provides an indication of how they will score on college admissions exams like the SAT. Why wait to start your student on the path to future success? A PSAT tutor we can find you in Towson, MD, could provide your student the type of individualized attention that simply won't be possible in a classroom.
Recent Tutoring Session Reviews
"Student A- went over her test correcting mistakes. Then answered other questions she had regarding subject matter both past and present. Student B- continued to work on graphing and equations of lines as he still felt unsure about them. Also went through his math related homework in science so he could be sure of his answers and how he was solving for them."
"She has multiple assignments to complete her notebook for the chemistry class and we started going through these. We got through about 4 of her assignments. She is also needing help for her final, and working through these assignments will help her."
"Student and I reviewed some more reading comprehension questions, this time using samples. He seemed to have some difficulty with questions dealing with inference, so we worked through a few of these and dealt with how to eliminate certain answers. I encouraged him to try and complete a practice exam for next week so we can see how he's improved in the areas we've reviewed, as well as what we can focus on for the next few sessions."
"Went over geometry inequalities, proofs, word problems, angles and measurements, and properties. Also discussed linear system, quadratic system, parabola, x, y-value, mean, median, mode, and variance. Homework assignment was to read from lesson 26 - 34."
"The student and I spent our time reviewing a bunch of topics for an upcoming quiz she has this week. We also worked through ideas of the 1st and 2nd derivative tests. After working through a few of the problems, she understood all the concepts and is fine as far as her work goes."
"We worked on handwriting, math, and played a math game. His handwriting is showing significant improvement, and he is doing well with addition and subtraction, although there is some minor work to be done with differentiating between the + and - symbols. He's performing well above his grade level."
"We started by going over the student's math and reading homework, and she did perfectly on both! Then we did critical reading set 1, pages 30-37. I timed her on two writing sections and we worked on subject-verb disagreement. Then we did math (connecting to knowledge, finding alternatives, and thinking logically). We finished with reading set 2 questions on pages 39-40 and I gave her a whole practice test for next week. I'm excited to see how her scores have improved!"
"The student has gotten a lot faster when answering questions in both science and English. She was going to work more on the reading over her spring break."
"In today's session, the student and I focused on the Reading and Science sections of the test. For Reading, we went over all the various questions types: detail, main idea, comparison, tone/mood, passage structure, and sequence of events questions. We then practiced each of these question types. For Science, we took some time going over graphs, inverse and direct relationships, interpolation and extrapolation, and reading tables. We then practiced some timed science passages."
"The session went really well. I started by giving both students a vocab quiz on a vocab list I had assigned them to study over the last couple weeks. Student One got 100%, while Student Two got 95%. I trust that for next week's quiz both students will be extremely prepared. Then I had them do a portion of a practice exam (section 5-- critical reading). .
Then I introduced them to essay writing for the SAT and had them both write a practice essay. They both did really well overall."
"Covered ACT English section taken last session. The student scored a 25, which I believe negates her lower English section from the prior lesson. She is still having challenges with reading, so we will concentrate focus almost entirely on reading as science and English scores are accurate."
"In our last session of the summer, we reviewed for the final and covered binomial expansion. Our final review focused on sequences and series, and how to diagnose which formulas to apply. Although the student is nervous, she has a strong foundation and will be fine as long as she can conquer her nerves."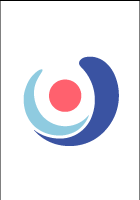 Nearby Cities:
Alexandria PSAT Tutoring
,
Arlington PSAT Tutoring
,
Bethesda PSAT Tutoring
,
College Park PSAT Tutoring
,
Fairfax PSAT Tutoring
,
Prince George's County PSAT Tutoring
,
Reston PSAT Tutoring
,
Silver Spring PSAT Tutoring
,
Moorestown PSAT Tutoring
,
Wilmington PSAT Tutoring
,
King of Prussia PSAT Tutoring
,
Ambler PSAT Tutoring
,
Downingtown PSAT Tutoring
,
West Chester PSAT Tutoring
,
Springfield PSAT Tutoring
Nearby Tutors:
Alexandria PSAT Tutors
,
Arlington PSAT Tutors
,
Bethesda PSAT Tutors
,
College Park PSAT Tutors
,
Fairfax PSAT Tutors
,
Prince George's County PSAT Tutors
,
Reston PSAT Tutors
,
Silver Spring PSAT Tutors
,
Moorestown PSAT Tutors
,
Wilmington PSAT Tutors
,
King of Prussia PSAT Tutors
,
Ambler PSAT Tutors
,
Downingtown PSAT Tutors
,
West Chester PSAT Tutors
,
Springfield PSAT Tutors
Call us today to connect with a top
PSAT tutor in Towson, MD
(202) 779-1569