We are open Saturday and Sunday!
Call Now to Set Up Tutoring:
(202) 779-1569
Private In-Home and Online Mandarin Chinese Tutoring in Towson, MD
Receive personally tailored Mandarin Chinese lessons from exceptional tutors in a one-on-one setting. We help you connect with in-home and online tutoring that offers flexible scheduling and your choice of locations.
Recent Tutoring Session Reviews
"In this session, the student and I worked on his review for his upcoming pre-calculus final. The topics covered included various approaches to polynomials, including solving with various methods and division, as well as other higher algebra topics like unreal numbers and radicals, and function and graph manipulations."
"The student and I met today and reviewed for his upcoming exam. The student has a good grip on the material, and he has an amazing ability to "see" the solution to a problem, but he struggles in showing the logical process of arriving at that solution. We are going to meet this weekend to continue reviewing."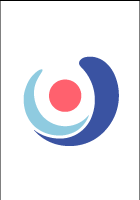 "The student and I worked on similar triangle theorems and proofs.  She had homework based on computer simulated triangles and had to use various triangle theorems to draw conclusions.  She also worked on recognizing proving similar triangles and proving non-similar triangles, I helped guide her on techniques/rules to answer vague questions.  She has a wonderful approach to questions; she figures out what is being asked, what she needs to know, and then how to find it.  "
"The student continues to work very hard, both during our sessions and on her homework.  We're spending a lot of time on vocabulary, as that is clearly area most in need of improvement.  I hope that a lot of drilling will help her expand her vocabulary for use on the test and beyond. Today we reviewed percentages, and practiced a lot of math questions involving percentages.  We completed a number of reading passages as well."
"The student and I discussed what he got wrong on his assessment. The student starts his next unit, which goes over fractions and probability. The student and I discussed reducing fractions and understanding probability."
"We went over Translation stories 1 & 2: Morgan Teaches Mary's Children English and Chick and Kitten Look for Games. We translated the stories from characters into English."
Nearby Cities:
Alexandria Mandarin Chinese Tutoring
,
Arlington Mandarin Chinese Tutoring
,
Bethesda Mandarin Chinese Tutoring
,
College Park Mandarin Chinese Tutoring
,
Fairfax Mandarin Chinese Tutoring
,
Prince George's County Mandarin Chinese Tutoring
,
Reston Mandarin Chinese Tutoring
,
Silver Spring Mandarin Chinese Tutoring
,
Moorestown Mandarin Chinese Tutoring
,
Wilmington Mandarin Chinese Tutoring
,
King of Prussia Mandarin Chinese Tutoring
,
Ambler Mandarin Chinese Tutoring
,
Downingtown Mandarin Chinese Tutoring
,
West Chester Mandarin Chinese Tutoring
,
Springfield Mandarin Chinese Tutoring
Nearby Tutors:
Alexandria Mandarin Chinese Tutors
,
Arlington Mandarin Chinese Tutors
,
Bethesda Mandarin Chinese Tutors
,
College Park Mandarin Chinese Tutors
,
Fairfax Mandarin Chinese Tutors
,
Prince George's County Mandarin Chinese Tutors
,
Reston Mandarin Chinese Tutors
,
Silver Spring Mandarin Chinese Tutors
,
Moorestown Mandarin Chinese Tutors
,
Wilmington Mandarin Chinese Tutors
,
King of Prussia Mandarin Chinese Tutors
,
Ambler Mandarin Chinese Tutors
,
Downingtown Mandarin Chinese Tutors
,
West Chester Mandarin Chinese Tutors
,
Springfield Mandarin Chinese Tutors
Call us today to connect with a top
Mandarin Chinese tutor in Towson, MD
(202) 779-1569