Call Now to Set Up Tutoring:
(888) 888-0446
Private In-Home and Online Tort Law Tutoring
Receive personally tailored Tort Law lessons from exceptional tutors in a one-on-one setting. We help you connect with in-home and online tutoring that offers flexible scheduling and your choice of locations.
How can a Tort Law tutor help you?
Tort law is one of the most familiar areas of law for incoming law students. It is a policy issue among political candidates, and is often featured in both late-night commercials for class action lawsuits and the ubiquitous television ads for accident attorneys. During your tort law course at school, you will be tasked with delving deep into the details of these types of laws and cases. In many instances, this can be made a great deal easier by employing the assistance of a tort law tutor. Fortunately, Varsity Tutors can help you connect with a professional tort law tutor in your area.
While it is common to feel a familiarity with the subject upon arrival at law school, tort law presents a unique set of challenges for any novice law student. Most tort law courses begin with intentional torts such as battery and assault, two concepts that you would learn about in criminal law as well. Thus, you are learning about civil and criminal assault and battery concurrently. Even for an intrepid law student, the distinction can be very confusing. Furthermore, students often spend a great deal of time focusing on the concept of negligence after learning about intentional torts. Proving negligence is significantly different from proving an intentional tort. The elements involve determining whether there was a duty of care, if that duty was breached, if an action caused harm, and if there are actual damages present. Thus, you will have to accommodate a distinct shift in your approach about midway through your tort law course. Finally, many students have difficulty spotting torts at all. For instance, if a person slips on an icy sidewalk, there are students who simply view this as a situation where the person should have been more careful. These students are incredulous that the plaintiff could be characterized as a victim of someone's negligence. This is especially true of less-obvious torts. How, for instance, can a company be sued if someone spills hot coffee on him or herself?
There are many intricacies related to tort law that may be easily overlooked or misunderstood without the proper guidance. Varsity Tutors can connect you with a tort law tutor that is experienced in the field. The tutors will use your profile, which provides details like your learning style, academic goals, and other factors to create a customized lesson plan that can be quickly altered during a lesson. Professional tort law tutors are seasoned veterans at constructing focused outlines, and they can help you do the same in personal tort law tutoring sessions. With the support provided by a tutor, you can have the best possible chance to succeed on test day. Your tort law tutor can keep you on track toward achieving your academic and personal goals during your tutoring sessions. You may be pleasantly surprised by the amount of information you can retain after a few one-on-one tutoring sessions with the help of your tutor's immediate feedback and expert tips. Tutors can meet with you anywhere you like or through the face-to-face online live learning platform.
Your tort law tutor can help you with the same challenges that have plagued first-year law students for generations, such as issue-spotting in an accident fact pattern or differentiating between intentional and unintentional torts. They can help you with concepts regarding nuisance and strict liability torts as well. With the flexibility offered through personal tutoring sessions, you are able to spend as much or as little time on a concept as you need in order to master it. Your tort law tutor will help you practice your skills and strengthen your understanding of tort law. Call Varsity Tutors today to get connected with a professional tort law tutor.
Recent Tutoring Session Reviews
"Today the student and I went over Chapters 6.1-6.2.  This is primarily working with radicals and non-integer exponents, including how to manipulate expressions and solve equations.  We also went over Chapter 6.3, which involves making combinations of functions and analyzing the domain.  After just a little bit of explaining, the student has it down!"
"The student has the science assessment test tomorrow, so we reviewed for the exam. She printed out a practice exam from online and completed it. We went over the questions she got incorrect to clear up any confusion or help her understand the topic. I then had her go over the exam and pick out any specific topics that she wanted to review. We went over genetics/the Punnet square and chemistry (balancing equations).
She did very well, and I am confident that she can score well on the exam. She scored a 90% on this practice exam."
"The student started off the session with a brief warm-up on naming decimal numbers. Then he began work on a runaway math puzzle that is basically a math equation crossword with missing numbers and symbols. We discussed where each number and symbol should go and he glued them on to the sheet. Finally, he completed five missing digit problems in four digit addition problems. The next session will be held two Tuesdays from today."
"The student and I worked primarily on subjunctive today-- distinguishing between subjunctive and imperative tenses, and deciding when to use which.  Again, the major issue seems to be confidence, as she remembers/knows a lot more than she thinks she does. Also, I noticed it can be hard for her to stay focused, and I think her study environment may play a part.  I think a quiet distraction-free study environment could be beneficial to her, and also help decrease her anxiety.  "
"Using law of sines and law of cosines in navigational applications. He sometimes mixes up which parts of the triangle go in which parts of the formula, but he understands how to use the formula well. He also has a tendency to forget things like signs and exponents, so his answers are off because of a small error."
"We started with the student reviewing M, N, and O's from the Word Smart book. When she was ready, I quizzed her, marking the incorrect ones in her book for HW. Afterwards, she learned the P's and I quizzed her on the P's. In total, she learned and was tested on about 140 words during our session. Then she took Section 7 of the Old SAT Test 8 (timed). For HW, I assigned her the incorrect words from the M, N, O, and P lists for a re-test tomorrow; the R's and T's for more vocab; and Section 9 from the Old SAT Test 8 to finish it out."
"The student and I went through multiple sections of one test. She does extremely well on the vocab, reading and grammar sections. Also, the student learned yesterday that the inside angles of a quadrilateral add up to 360 degrees. She can use this, along with triangles (180 degrees) to solve the trigonometry problems. This weekend the student is taking a timed practice test. The more practice problems the student sees before her actual test date, the better, as this is a good predictor of how well she does (how many problems she does)."
"The student and I reviewed material listed on his geography review handout for his final on 21st December. We located places - cities, states, lakes, mountain ranges - in North America on maps. The focus of the review handout was Canada, the United States, and most countries of Central America. We discusses how to use names as an indicator of place location. We also drilled on vocabulary and concepts for geographic, geologic, ecologic, and historical uses. We will continue final preparation on 20 December."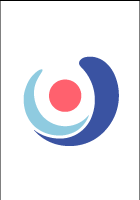 "Today the student and I worked on SSAT Lower math. She's extremely sharp and way above her 5th grade math level. We breezed through 40 practice problems and she got each of them correct. We finally got stuck on an algebra problem which required distribution across parentheses. We took half an hour to practice distribution across parentheses and I think she was understanding by the end. She works very quickly in her head and I think the biggest thing holding her back is just reading through the questions. Next time we are going to do some practice sessions to see how she tests."
"This was my first session with the student. We covered Le Ch atelier's Principle and went over a number of examples involving equilibrium.  She practiced using RICE tables, and performed a few equilibrium constant calculations.  We also discussed which way equilibrium would shift based on certain starting and ending conditions.  We also discussed the rate law, and went over a few examples."
"The student and I went over two chapters focusing on the European explorations and claims of South America and North America. I helped her complete a study guide and explained key terms and concepts ahead of an upcoming test."
"During this session, the student and I worked on some mastering physics problems involving circuit elements. We reviewed most of the assignment. Some further work will be required for the next session."
Call us today to connect with a top
Tort Law tutor
(888) 888-0446