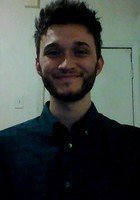 Miguel: Toronto C++ tutor
Certified C++ Tutor in Toronto
...students are encouraged and valued during all of my sessions. I emphasize a strategy based approach to studying, and keep an updated list of strategies that my students are finding helpful. I prefer to test mastery of material via a role reversal in which I see if the student can teach me how to correctly...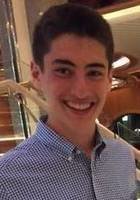 Alex: Toronto C++ tutor
Certified C++ Tutor in Toronto
...always make sure to make my lessons enjoyable and relatable, so that the students attention remain on the subject matter. I am also very knowledgeable about standardized tests, particularly the ACT and many of the SAT subject tests, and so I am always excited to help students reach their full potential on these tests.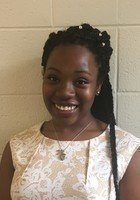 De Shanna: Toronto C++ tutor
Certified C++ Tutor in Toronto
...level and below English and Spanish. My favorite subject to tutor is chemistry because it was my favorite subject in school. When tutoring I like to help develop the skills that students already have and help them fill in the gaps in their knowledge. Outside of school and work, I enjoy watching The Flash and...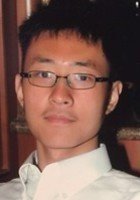 Yikai: Toronto C++ tutor
Certified C++ Tutor in Toronto
...York University with scholarship. I have tutored students of varying ages on various subjects and I have found that self-studying leaves gaps in one's knowledge. I enjoy challenging myself to explain difficult concepts as simple as possible to help students succeed. My favorite subjects are math and science and my hobbies include chess, running, and...
Devon: Toronto C++ tutor
Certified C++ Tutor in Toronto
...or as little as a single student for 30 minutes to several hours! I prioritize understanding over memorization, and apply the methods of Bloom's Taxonomy to my teaching and tutoring. My schedule is very flexible, and I always look to work around my clients' lives - tutoring is important and I treat it as such,...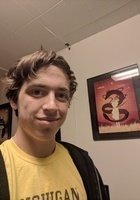 Dan: Toronto C++ tutor
Certified C++ Tutor in Toronto
...of Michigan studying Aerospace Engineering. I tutor a variety of subjects, although I am most passionate about math and the sciences. I aim to teach both fundamental concepts and the ability to solve problems step-by-step with well-established methods. In my free time, I enjoy designing and flying high-power rockets competitively, playing the piano, and engraving...
Hassan: Toronto C++ tutor
Certified C++ Tutor in Toronto
I am a University of Central Florida Computer Science student. I excel at mathematics and have done well in this subject since I was young. I am very excited to help others get through the hurdles that they face. Cannot wait to help students with their mathematical needs.... I believe that each student needs to be taught in their own way. My goal is to teach each student in the way that they feel most comfortable...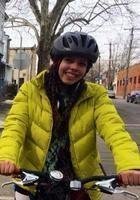 Rita: Toronto C++ tutor
Certified C++ Tutor in Toronto
...mostly on bicycle, for the year since then. I'm interested in sharing introductory coding and math skills with people in communities that wouldn't necessarily get them in the education system, especially as tools to further activist work. To this end I want to get some practice one-on-one teaching these subjects! I'm also interested in tutoring...
Gregory: Toronto C++ tutor
Certified C++ Tutor in Toronto
Math has always been my favorite topic in school. Over the last 5 years, I have enjoyed applying my quantitative reasoning skills towards an exciting career in electrical engineering. I look forward to helping others overcome their academic challenges and inspiring others to have a passion for mathematics.
Private Online C++ Tutoring in Toronto
Receive personally tailored C++ lessons from exceptional tutors in a one-on-one setting. We help you connect with online tutoring that offers flexible scheduling.
Varsity Tutors can make it easy to find C++ tutoring in Toronto. Just reach out to us, and we can connect you with a professional C++ mentor. A tutor can guide you as you develop your skills, whether you're a student at a university like York University or are teaching yourself to program. With Toronto C++ tutoring, your current level of experience with C++ doesn't matter either; if you're a beginner, a tutor can help you get started with basic concepts like local environment setup, reserved words, and namespaces. If you already possess a degree of proficiency, a Toronto C++ tutor can assist you as you learn how to use C++ for programming operations such as recursion or exception handling.
Unlike a classroom-based programming course, which would generally require you to study the same material as your classmates and stick to a set schedule, Ontario C++ tutors can provide a flexible educational experience. They can teach at whatever pace you find most effective and can keep your learning preferences in mind when designing a curriculum for you. For example, if you find hands-on learning to be particularly helpful, pair programming with an expert Toronto C++ tutor can be an excellent way to get some practical experience. They can assist you as you work on projects in IDEs like Eclipse or Sublime Text, correcting your mistakes as they arise. The immediate feedback that a tutor can provide can prevent you from incorporating errors into your understanding of object-oriented programming principles like classes, methods, and extensibility, which can nip bad coding habits in the bud.
On the other hand, you could be a visual learner, in which case a C++ tutor in Toronto could explain the use of conditional statements like "if," "if else," and "nested if" using pictorial aids like flowcharts and illustrations. An auditorily-inclined student who's beginning to learn C++ could benefit from a tutor talking them through basic C++ syntax, so they can learn how to accomplish tasks like calling a function, declaring an array, and so on. If one teaching method doesn't work for you, Ontario C++ tutors can try out new techniques until they find an effective teaching style.
Toronto C++ tutoring sessions can go beyond straightforward lessons, too. If a program you've written isn't functioning as you intended, you can go to your tutor for assistance, and they can look over your code and teach you how to troubleshoot it properly. They can teach you how to write well-formatted code that will be easier for you to return to later and answer your questions as they come up. There's no real limit to the number of ways that a Toronto C++ tutor can support you as you learn, so feel free to reach out to them at any time.
After we connect with you with C++ tutoring in Toronto, you'll meet with your instructor exclusively online through the use of our Live Learning Platform. The platform incorporates a variety of learning tools that can make studying remotely feel like an in-person meeting. Video chat is incorporated into our platform, so you'll be able to see your mentor and speak with them face-to-face. They can also use a shared code editor to teach you how to use sorting algorithms like radix sort and insertion sort, a virtual whiteboard to draw diagrams demonstrating the use of data structures like linked lists and hash tables, and more. Best of all, our platform will automatically record each of your meetings with your tutor, so you can revisit your lessons on your own time whenever you feel the need.
To find a C++ tutor in Toronto, give Varsity Tutors a call or contact us online. Our educational consultants will be happy to give you more information about tutoring and can start searching for a C++ coach whose schedule matches your own. It can take us as little as 24 hours to locate a professional C++ tutor, so reach out now!
Your Personalized Tutoring Program and Instructor
Identify Needs
Our knowledgeable directors help you choose your tutor with your learning profile and personality in mind.
Customize Learning
Your tutor can customize your lessons and present concepts in engaging easy-to-understand-ways.
Increased Results
You can learn more efficiently and effectively because the teaching style is tailored to you.
Online Convenience
With the flexibility of online tutoring, your tutor can be arranged to meet at a time that suits you.
Top International Cities for C++ Tutoring