We are open Saturday and Sunday!
Call Now to Set Up Tutoring:
(888) 888-0446
Private In-Home and Online TOEFL Tutoring
Receive personally tailored TOEFL lessons from exceptional tutors in a one-on-one setting. We help you connect with in-home and online tutoring that offers flexible scheduling and your choice of locations.
How can a tutor help you master the TOEFL?
Typically taken by non-native English speakers, the TOEFL exam is a test of proficiency in the English language. For those whose first language is not English, there are a large number of institutions that require TOEFL score reports. Many colleges, universities, and employers may ask for your TOEFL scores as well when you apply for a job. Scoring your absolute highest on the exam can greatly improve your likelihood of being admitted to your top-rated program or being offered a position with your preferred employer.
The TOEFL exam asks test-takers to perform a wide variety of tasks, such as writing essays based on a given topic, reading excerpts of academic texts, listening to a recording in English, and stating an opinion on a particular matter using spoken English. Learning a new language can be difficult enough, and for many students, an exam such as the TOEFL presents multiple challenges, including attaining a sufficient command of the English language and developing a familiarity with the intricacies of the standardized exam format.
Varsity Tutors can help you connect with affordable, one-on-one TOEFL tutoring to assist you with your test prep. An exceptional TOEFL tutor can help you succeed on exam day with personalized, private lessons that suit your goals and needs. Whatever your reasons for taking the test, your tutor can help you work toward them. With TOEFL tutoring, you can focus on the Reading; Listening; Speaking; or Writing section of the exam; a combination of these sections; or all of them. Your TOEFL tutoring can focus on a wide variety of components of the English language, such as pronunciation, spelling, grammar, morphology, or syntax, or a variety of these features.
These language tutors can also work with you to help you learn strategic test-taking skills specific to the format of the TOEFL to further help you prepare to excel when you take your exam. English language skills are often learned in succession, with new skills drawing upon old ones. Working with a private tutor allows you to construct an English skill set that only grows stronger with each tutoring session. Many students have found that private tutoring provides an optimal means of acquiring fluency in a new language. One-on-one interactions allow for the rapid exchange of dialogue, which in turn helps to strengthen your command of the English language. Indeed, interpersonal communication represents a far more natural way to learn a new language than computer software or self-guided study can provide. One of the most difficult aspects of the English language is pronunciation. There are a lot of words that look the same, but are pronounced differently. Without speaking to another person, it can be difficult to pick up on these intricacies. A private tutor is an excellent resource in this regard because they can make sure that you are on the right track. Additionally, your private tutor can act as a friend and mentor. They will be there to encourage you and to provide guidance throughout the entire process.
With the help of a TOEFL tutor, you can greatly improve your knowledge of the English language and approach your exam with confidence. Contact Varsity Tutors today for more information about the TOEFL tutoring options available near you, and let us help you connect with an experienced tutor.
Varsity Tutors' live learning platform enables you to meet with your private tutor either in person or face-to-face online. This provides you with the flexibility to meet your tutor at a time and place that works best for you. So if you prefer studying in a park, at the library, in a local restaurant or café, or in the comfort of your own home, a private tutor is willing and able to meet you there.
Recent Tutoring Session Reviews
"We worked on the student's upcoming test which involves writing, reading, listening, and speaking. We did a brief review on each of these topics by doing practice. I gave him advice on how to approach and handle each of these sections appropriately to maximize his score."
"Most of the time spent was getting the student set up on the computer to take practice tests and locating where he needed the most work. All of the sessions until this Saturday's test will be spent on his weak areas."
"Since we went over writing and reading comprehension last time, we did some listening and speaking exercises. She did well and on the last listening exercise. I recommended she first do the easy questions/ones she could recall quickest and found that when she did that she built her confidence and got all the questions right. I think she will continue to improve."
"Today was an introductory session with this student. We worked almost entirely out of her TOEFL textbook with reading comprehension exercises. We worked on vocabulary building (I had her write down the definitions of at least eight unfamiliar words) as part of that. I gave her some tips about TOEFL reading (i.e. inferring meaning of words from their context) and told her a bit about the speaking portion of the TOEFL. Her reading ability is fairly strong and she got most of the answers correct without hesitation. She doesn't have a lot of time to prepare of the test but I feel confident. To end the session I gave her a homework assignment of reading another TOEFL reading exercise from her book. By her next session I will have my own copy of the TOEFL book."
"Today I had the pleasure of meeting the student. We discussed our plan for her to excel and pass the exam. I assisted her in setting up a study calendar, to help her with organization and time management. The next tutor session we will work on reading/listening practice questions and discuss her study schedule."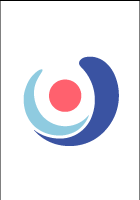 "Began work on TOEFL, using a study guide. Today was spent with an overview of the entire test and an in depth look at the reading section. The student finds TOEFL questions more manageable than similar SAT questions, mostly due to the vocabulary difficulty."
"The student and I spent the majority of this session working on preparation for her upcoming exam. We went through a practice test together, which she did exceptionally well on. She worked on the reading section, listening section, and conversation section. She struggled with some of the words in the reading section, but was able to use context clues to figure them out. We will go over test-taking strategies in the next lesson after she has had a chance to practice the material more on her own. We wrapped up the session by working on a few U.S. History assignments."
"The student and I went over a previous year's English state assessment questions, which was the same routine we used in studying four months ago. He did well on four of the five sections, getting above 80% on all of these. The first section he got just 60%, but again, he then improved. We will continue doing these questions in our next session on Friday. His reasoning and thought process were very good today. He did well, but there is still important work left to do so he can pass."
"The student has just taken the state exam. I gave her a problem set to work on as a diagnostic test so I can get a better idea of what concepts we need to review the most. Looking at the results of the diagnostic test, it seems she has a pretty good hold on probability and statistics problems."
"We reviewed the work that was completed in the student's test prep class earlier in the day. We revisited probability to reinforce concepts learned at the previous lesson. We had a more in depth discussion surrounding combinations and permutations. I provided the student with a flowchart that I created to help students with combinations and permutations. We discussed test taking strategies specific for this test. I made recommendations to improve efficiencies, and the student will test implementation over the weekend with a full length test."
"I met with the student at his home on April 13. We reviewed a host of strategies for taking the language assessment test, especially being methodical about answering questions and going back to the text to check for the answer. He practiced with me on one short test and then he did a test on his own. He missed four questions on his own, and we analyzed what the correct answer was."
"Continued to discuss review topics in social studies and science in preparation for the student's test."
Call us today to connect with a top
TOEFL tutor
(888) 888-0446