Call Now to Set Up Tutoring:
(505) 322-6893
Private In-Home and Online Calculus Tutoring in Tijeras, NM
Receive personally tailored Calculus lessons from exceptional tutors in a one-on-one setting. We help you connect with in-home and online tutoring that offers flexible scheduling and your choice of locations.
Recent Tutoring Session Reviews
"The student was studying for her upcoming exam, so we spent the session working on practice problems reviewing topics such as functions and their inverses, composite functions, domain and range, and graphing functions. She is well prepared but needs to pay close attention to domain and range."
"The student worked on one of her homework sets that deals with implicit differentiation. I stressed that implicit differentiation is really just an application of the chain rule, but that it can be tricky. She is not confident in her algebra abilities. While her algebra has a few holes, she is actually much better than she thinks! The student has a quiz tomorrow, part of which will be based on implicit differentiation, so I look forward to recapping how she felt about the quiz and how she did."
"The student worked through his homework. It was a mixture of second derivative, differentiability, and the Power Rule. He understands these concepts very well and was able to articulate to me what he was doing and why for each problem."
"This is a combined log of today's session and that of Tuesday. In the first session, we focused on derivatives, specifically using them to calculate tangent lines to the graphs to different functions at certain points. Today's session focused on limits, specifically calculating them algebraically and visually."
"This is my first session with the student. Due to the fact that her test is in very close proximity, we had to dive into the subject matter from the get-go. She is very strong on her algebra foundations and is ardent about learning calculus. Along with her calculus knowledge, I will be helping her with organization in the notebook and in class. I'm hoping this will be a productive venture!"
"This session covered the basics of differentiation, including simple trig and polynomial derivatives. Additionally, we covered the basics of the product and quotient rule, and how the two processes can be layered within one another. Lastly, the student took some time to get ahead of class and learn about the chain rule and how it can sometimes save time."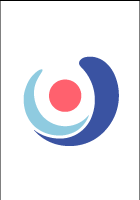 Nearby Cities:
Albuquerque Calculus Tutoring
,
Rio Rancho Calculus Tutoring
,
Los Lunas Calculus Tutoring
,
Corrales Calculus Tutoring
,
Bosque Farms Calculus Tutoring
,
Bernalillo County Calculus Tutoring
,
Albuquerque International Sunport Calculus Tutoring
,
Edgewood Calculus Tutoring
,
North Campus Calculus Tutoring
,
Peralta Calculus Tutoring
,
South Valley Calculus Tutoring
,
Placitas Calculus Tutoring
,
The University of New Mexico Calculus Tutoring
,
Kirtland Air Force Base Calculus Tutoring
,
New Mexico Calculus Tutoring
Nearby Tutors:
Albuquerque Calculus Tutors
,
Rio Rancho Calculus Tutors
,
Los Lunas Calculus Tutors
,
Corrales Calculus Tutors
,
Bosque Farms Calculus Tutors
,
Bernalillo County Calculus Tutors
,
Albuquerque International Sunport Calculus Tutors
,
Edgewood Calculus Tutors
,
North Campus Calculus Tutors
,
Peralta Calculus Tutors
,
South Valley Calculus Tutors
,
Placitas Calculus Tutors
,
The University of New Mexico Calculus Tutors
,
Kirtland Air Force Base Calculus Tutors
,
New Mexico Calculus Tutors
Call us today to connect with a top
Calculus tutor in Tijeras, NM
(505) 322-6893