Call Now to Set Up Tutoring:
(310) 617-6847
Private In-Home and Online LSAT Tutoring in Thousand Oaks, CA
Receive personally tailored LSAT lessons from exceptional tutors in a one-on-one setting. We help you connect with in-home and online tutoring that offers flexible scheduling and your choice of locations.
Recent Tutoring Session Reviews
"Today we finished up the second unit of LG and moved on to the last unit of LR. The student is switching focus to doing more timed practice, and we will be able to use questions she has from those as the basis for our tutoring sessions."
"Today we reviewed some reading comprehension and logical reasoning. I can tell that the student is least comfortable with the reading sections, so we focused on strategies to approach each passage and dissect it into a manageable amount of material. She seems to be doing well with logical reasoning. This section didn't go quite as smoothly as some previous sections, but her thought processes are almost correct. She's just making a few, easily fixed mistakes. We will continue to work on this next session."
"Today we went over the basic structure of the test. We spent the majority of the lesson covering logic games and logical reasoning. The student understood the concepts as we went over them, but said she may struggle when doing this on her own. She had a positive attitude and I know that if she puts the time in she will do well on the test! We also discussed timing and how to diagram logic games. I advised her that it's most important to diagram and game before trying to answer any questions. We also made a study strategy for the rest of the week. She is going to take a full timed practice test before our next lesson."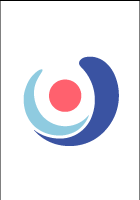 "Today we went over the LSAT the student took in June. We mostly focused on logical reasoning. The most common question types she missed were role, assumption, flaw, and parallel flaw. We will go over these in more detail next week. We will talk about quick ways to identify the parts of an argument for role questions. We will also talk about methods to narrow down answer choices quickly and methods to confirm the right answer choice for assumption questions. We will practice more flaw and parallel flaw type questions, which should also be helpful. Next week we will also practice logic games more. We will focus this practice on narrowing down the range of possible outcomes for each logic game, which will help save time. We will also discuss some strategies to better approach "could be true" and "must be true" questions."
"Today, I first reviewed weaken questions with the student. I then went over cause-and-effect and strengthen questions. Finally, I went over one grouping game. He will take another practice exam this week to gauge his progress. I will find questions that he hasn't seen before to help him better understand the concepts."
"Today, the student and I mostly worked on Logic Games. She said she was pretty comfortable with the Logical Reasoning homework she did, except for struggling on flaw questions, which we are going to work on next time. She is getting better at the logic games setup, though we still have some work to do in that area. She has gotten good at applying the setup to the questions once it is done well. She will be doing some more game practice and studying flaws for next time."
Nearby Cities:
Malibu LSAT Tutoring
,
Pacific Palisades LSAT Tutoring
,
Oxnard LSAT Tutoring
,
Santa Barbara LSAT Tutoring
,
Woodland Hills LSAT Tutoring
,
Santa Clarita LSAT Tutoring
,
Simi Valley LSAT Tutoring
,
Ventura LSAT Tutoring
,
Camarillo LSAT Tutoring
,
Moorpark LSAT Tutoring
,
Santa Paula LSAT Tutoring
,
Agoura Hills LSAT Tutoring
,
Calabasas LSAT Tutoring
,
Port Hueneme LSAT Tutoring
,
Fillmore LSAT Tutoring
Nearby Tutors:
Malibu LSAT Tutors
,
Pacific Palisades LSAT Tutors
,
Oxnard LSAT Tutors
,
Santa Barbara LSAT Tutors
,
Woodland Hills LSAT Tutors
,
Santa Clarita LSAT Tutors
,
Simi Valley LSAT Tutors
,
Ventura LSAT Tutors
,
Camarillo LSAT Tutors
,
Moorpark LSAT Tutors
,
Santa Paula LSAT Tutors
,
Agoura Hills LSAT Tutors
,
Calabasas LSAT Tutors
,
Port Hueneme LSAT Tutors
,
Fillmore LSAT Tutors
Call us today to connect with a top
LSAT tutor in Thousand Oaks, CA
(310) 617-6847