Call Now to Set Up Tutoring:
(310) 617-6847
Private In-Home and Online GMAT Tutoring in Thousand Oaks, CA
Receive personally tailored GMAT lessons from exceptional tutors in a one-on-one setting. We help you connect with in-home and online tutoring that offers flexible scheduling and your choice of locations.
Recent Tutoring Session Reviews
"Today we finished up the first unit on LG, with linking up conditional rules and doing "or" rules. The student will finish up the practice games in the latter chapter, along with doing the review chapter and reading the first chapter in the first LR unit. He is catching on very quickly!"
"Today we reviewed some questions from each section. The student is making good progress on each section, and I was particularly pleased by her accuracy on logic games. For each section, I shared a few tips and strategies to help her refine her approach to answering the questions, but she is quickly improving and I'm certain she'll be ready for the LSAT."
"Today we reviewed the logical reasoning section of preptest 62. We covered different types of questions and the best approach to solve them. We practiced identifying the conclusion of each argument and how that can be used to quickly find the correct answer. We also started looking at the logic games section and practiced diagramming each game. The student seems like a positive and motivated learner and has set aside plenty of time to prepare for this exam. For homework, she will finish preptest 62 and do a logical games section from preptest 63."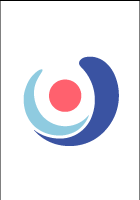 "Today we went over the logical reasoning questions that the student did since we last met. We did not spend enough time discussing the section to go over specific tips, but we did identify the errors on each question. We continued to spend the majority of the section on logic games. While he is making progress, I think he would benefit from working on this section on his own, too. There is some value in learning your mistakes on your own. He should also start timing his sections so that he is aware of how quickly or slowly he is finishing each section type."
"Today we worked through a practice test that the student completed in the new book of more recent tests. She scored within one point of her personal best, and close to her goal. She is doing very well on the puzzles and is close to a perfect puzzles section. Today we focused on reading comprehension and did close readings of two passages that where she missed half of the questions. After carefully reading through the passages, she had a much better understanding and was easily able to understand the answers. Although she will not have that much time on test day, improving her overall ability to understand the passages is the first step to understanding them quickly. With focused work on improving reading comprehension, her scores should increase on that section. That improvement is what will take her to her goal. Keep up the good work."
"Today, I first reviewed questions with the student. We went over new questions from a practice test he hasn't seen before. Then, I introduced "justify the conclusion and assumption" questions. Finally, we went over combination linear-grouping games. I described the process of blind review to him which he will do to a practice test he just took."
Nearby Cities:
Malibu GMAT Tutoring
,
Pacific Palisades GMAT Tutoring
,
Oxnard GMAT Tutoring
,
Santa Barbara GMAT Tutoring
,
Woodland Hills GMAT Tutoring
,
Santa Clarita GMAT Tutoring
,
Simi Valley GMAT Tutoring
,
Ventura GMAT Tutoring
,
Camarillo GMAT Tutoring
,
Moorpark GMAT Tutoring
,
Santa Paula GMAT Tutoring
,
Agoura Hills GMAT Tutoring
,
Calabasas GMAT Tutoring
,
Port Hueneme GMAT Tutoring
,
Fillmore GMAT Tutoring
Nearby Tutors:
Malibu GMAT Tutors
,
Pacific Palisades GMAT Tutors
,
Oxnard GMAT Tutors
,
Santa Barbara GMAT Tutors
,
Woodland Hills GMAT Tutors
,
Santa Clarita GMAT Tutors
,
Simi Valley GMAT Tutors
,
Ventura GMAT Tutors
,
Camarillo GMAT Tutors
,
Moorpark GMAT Tutors
,
Santa Paula GMAT Tutors
,
Agoura Hills GMAT Tutors
,
Calabasas GMAT Tutors
,
Port Hueneme GMAT Tutors
,
Fillmore GMAT Tutors
Call us today to connect with a top
GMAT tutor in Thousand Oaks, CA
(310) 617-6847