Call Now to Set Up Tutoring:
(704) 350-2687
Private In-Home and Online Math Tutoring in Third Ward, NC
Receive personally tailored Math lessons from exceptional tutors in a one-on-one setting. We help you connect with in-home and online tutoring that offers flexible scheduling and your choice of locations.
Recent Tutoring Session Reviews
"The student and I studied for her upcoming test. We did problems with absolute value of imaginary numbers, parabola equation, using the discriminant, the quadratic formula, and solving using factoring. She knew how to do all these things. She will need to closely watch her computations to make sure she gets the right value. We plan to meet again next week."
"The student and I studied for his math quiz on Wednesday. We went over foiling binomials, adding and subtracting polynomials, and multiply and dividing polynomials. He didn't know the concept of foiling, but once I taught it to him, he understood it very quickly. He understood the concepts."
"The student and I studied GCFs and LCFs. We compared the prime factorization between two or more numbers to determine their greatest common factor. Next, we compared factorizations to determine the least common multiples between numbers. She understood the methods to solve each problem type. We went over today's homework assignment, and she reworked one of her previous quizzes."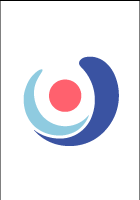 "The student and I studied the use of the unit circle this session. The homework required her to use the unit circle to show the terminal angle, coordinates, and direction of a given trigonometric function and angle. She didn't understand the connection between the trig functions and the unit circle, so as soon as I was able to make that connection for her the problems were easier. After some practice, she was able to see that the steps were the same for each problem and that the whole subject is pretty straightforward."
"The student and I talked about Gaussian elimination, matrix rank and pivot elements, and a problem involving the modulo operator and some interesting discrete math. She did well on most everything, except for some basic computation and understanding of terms, which we worked through. She ended the session clear on all concepts discussed."
"The student and I talked about volume integrals for solids of rotation using right circular cylinders and "washers" (right annular cylinders) and integration by parts. I cleared up some of his confusion on those topics. Tomorrow we will focus on physics, including momentum (with explosions and elastic and inelastic collisions), impulse, basic rotational kinematics, and maybe center of mass."
Nearby Cities:
Charlotte Math Tutoring
,
Gastonia Math Tutoring
,
Concord Math Tutoring
,
Huntersville Math Tutoring
,
Matthews Math Tutoring
,
Cornelius Math Tutoring
,
Mint Hill Math Tutoring
,
Indian Trail Math Tutoring
,
Davidson Math Tutoring
,
Mount Holly Math Tutoring
,
Weddington Math Tutoring
,
Belmont Math Tutoring
,
Stallings Math Tutoring
,
Galax Math Tutoring
,
Pineville Math Tutoring
Nearby Tutors:
Charlotte Math Tutors
,
Gastonia Math Tutors
,
Concord Math Tutors
,
Huntersville Math Tutors
,
Matthews Math Tutors
,
Cornelius Math Tutors
,
Mint Hill Math Tutors
,
Indian Trail Math Tutors
,
Davidson Math Tutors
,
Mount Holly Math Tutors
,
Weddington Math Tutors
,
Belmont Math Tutors
,
Stallings Math Tutors
,
Galax Math Tutors
,
Pineville Math Tutors
Call us today to connect with a top
Math tutor in Third Ward, NC
(704) 350-2687