We are open Saturday and Sunday!
Call Now to Set Up Tutoring:
(214) 206-7940
Private In-Home and Online German Tutoring in Terrell, TX
Receive personally tailored German lessons from exceptional tutors in a one-on-one setting. We help you connect with in-home and online tutoring that offers flexible scheduling and your choice of locations.
Recent Tutoring Session Reviews
"In today's session, the student and I continued reviewing the concepts of magnetism and how to calculate certain quantities like magnetic flux and emf. We also reviewed general concepts and vocabulary up to the point that they were discussed in his class. We reviewed terms like diamagnetic, paramagnetic, ferromagnetic, etc."
"During the student's last session, we continued to work on her multiplication and division facts. We did a final timed test for multiplication and division after reviewing with flash cards. We also worked on negative numbers for her math test today. She has consistently improved in her math fact knowledge and is doing much better at memorization than when we started her sessions.  She answers consistently about 60 multiplication facts in 3 minutes, but still shows signs of feeling pressure when being timed.  She usually demonstrates better knowledge of the math facts during flash card practice.  She should continue to practice but is definitely on the right track!"
"The student and I spent the majority of the session on logs and log laws. We reviewed how to both combine and separate logs, and also worked with exponential functions as the inverse. Change of base was also covered."
"The student and I worked on chapter 7 logarithms. He has a test on Tuesday and we will meet tomorrow as well. He does well in problem solving but sometimes fails to use the basic log equations. He is getting a better understanding on how to solve tricky questions."
"She had written much of the journal required for the lesson, so we went through and edited her journal entries. After that, we made flashcards for the remaining lessons that she can use to study for the final exam."
"Covered general overview of the LSAT and the student's past experience with the test. Reviewed various test questions from multiple sections as well as some general test taking tips + potential outside reading."
"Today's session served as a bit of an orientation. We spent some time looking over the practice test that the student had taken, talking about some of the questions she missed. We also went over some vocabulary words. I think that a good place to start will be to go over some of the math concepts present on the practice exam, as these are things that many people haven't done since high school."
"The student had an English test the next day on the story "Brother" by Maya Angelou.  We reviewed the text, and I challenged him to summarize the main topics in the story.  I quizzed him on vocab, characters, plot, other story elements, and the author's biography.  On the parts of the story that he misread or didn't fully understand, we reviewed several times until he grasped the material and could explain it to me cogently.  He seemed interested in the story and was willing to work at learning the material."
"In this session the student and I covered the Quantitative and Language sections of the placement exam. For the first hour and a half we focused on math and he took the 2nd Quantitative practice test in the book. After he took the practice test we reviewed some mathematical concepts and he did a sheet of problems I created. After finishing with the math we worked on the Language section and the student took the first half of the 2nd Language test."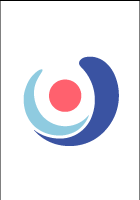 "We reviewed a sample critical reading section as well as another math section. The student seems comfortable with the critical reading and is progressing in her ability to think through process of elimination and get the 50/50 or more points on questions she isn't sure about. As far as math goes, she is getting more comfortable with exponent and function notation. I gave her some tips and different ways to visualize the problems so that she can choose the method that fits her mind's eye best."
"The student and I continued to review her practice GRE. We reviewed the remaining verbal and math sections of the test. Afterwards, we identified key concepts and question types to focus on: reading comp, probability, rates and percentages, combinations and permutations, and rules of exponents."
"This session we worked entirely on math skills.

We reviewed finding percents of a number as well as introduced simplifying algebraic expressions. She has a good grasp on combining like terms and seems to be progressing well. She has become more fluent with her multiplication facts, and has been demonstrating increased confidence in her problem-solving skills."
Nearby Cities:
Fort Worth German Tutoring
,
North Richland Hills German Tutoring
,
Haltom City German Tutoring
,
Keller German Tutoring
,
Hurst German Tutoring
,
Burleson German Tutoring
,
Cleburne German Tutoring
,
Colleyville German Tutoring
,
Watauga German Tutoring
,
Benbrook German Tutoring
,
Saginaw German Tutoring
,
White Settlement German Tutoring
,
Forest Hill German Tutoring
,
Crowley German Tutoring
,
Azle German Tutoring
Nearby Tutors:
Fort Worth German Tutors
,
North Richland Hills German Tutors
,
Haltom City German Tutors
,
Keller German Tutors
,
Hurst German Tutors
,
Burleson German Tutors
,
Cleburne German Tutors
,
Colleyville German Tutors
,
Watauga German Tutors
,
Benbrook German Tutors
,
Saginaw German Tutors
,
White Settlement German Tutors
,
Forest Hill German Tutors
,
Crowley German Tutors
,
Azle German Tutors
Call us today to connect with a top
German tutor in Terrell, TX
(214) 206-7940