Private In-Home and Online SSAT Tutoring in Tempe, AZ
Receive personally tailored SSAT lessons from exceptional tutors in a one-on-one setting. We help you connect with in-home and online tutoring that offers flexible scheduling and your choice of locations.
100% Tutor Satisfaction Guarantee
At Varsity Tutors, we're committed to connecting you to top tutors capable of delivering an outstanding experience. That's why we provide a 100% tutor satisfaction guarantee.
How can a tutor help your child master the SSAT?
The SSAT, or the Secondary School Admissions Test, is a standardized exam. It is used in applying to certain private schools ranging from elementary to high school. This exam is administered every month from October to April and once in June. The test has four sections, which includes verbal reasoning, quantitative, an unscored essay, and reading comprehension. There are three levels of the exam that people can take based on their grade level. The levels include elementary, middle, and upper, and students in third through eleventh grade are able to take the exam. If your child is preparing to take the test, there may be an option to help them better prepare. Tempe, Arizona, SSAT tutors can work with your child to prepare for the test thoroughly. Varsity Tutors can help connect your child with a tutor that is available.

Your child's tutor can work them at whatever level they may be studying for. They can work at your child's pace so as not to rush them to learn the material. If your child is struggling with their quantitative math, their tutor can help them work through the challenging word problems, algebra, and data analysis problems that may have been stumping them.
Top tutors from ASU and other respected universities serving the Phoenix metro area. 4.9/5.0 Satisfaction Rating*
Session Summaries by SSAT Tutors
"We went over the student's mathematics homework. He had scored it himself and only had questions on one part of it, which involved describing a decimal number in terms of base 10, so we reviewed that material. We then went over some more math practice with an emphasis on percentages, and then did some verbal analogy practice, which he did well on."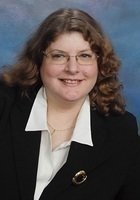 "The student took one math section of a practice SSAT as a diagnostic since she was not able to take a diagnostic before our session. Afterwards, we reviewed the questions and we talked about some basic strategies for the math sections of the test. I especially focused on having her pick out exactly what the problem asked for, especially on word problems. I also introduced the idea of "backsolving" as a way of solving problems more quickly. She will need to memorize the different unit conversions, and problems involving percentages. If she has time before tomorrow's session she will take an online math diagnostic test."
"First I helped the student with some of her math homework and understanding the slope-intercept form of equations. Then we worked on synonyms/vocabulary. Then we covered some grammar rules and she did very well. Lastly we worked on math practice problems and realized she is still struggling with fractions and least common multiple and a few other key skills so we will work on those more in depth next time."