We are open Saturday and Sunday!
Call Now to Set Up Tutoring:
(888) 888-0446
Private In-Home and Online Technical Writing Tutoring
Receive personally tailored Technical Writing lessons from exceptional tutors in a one-on-one setting. We help you connect with in-home and online tutoring that offers flexible scheduling and your choice of locations.
How can a tutor assist you in conquering Technical Writing?
In a society that is increasingly driven by complex technology, the ability to compose clear and concise technical writing is a key to success. Technical writing is used in multiple occupational and technical fields and encompasses a variety of written forms. It also plays an important role in the writing and sharing of information in a professional setting. Perhaps you need help writing instructions, procedures, memoranda, proposals, case studies, or a press release. Let Varsity Tutors match you with a technical writing professional who can help you accomplish these tasks with ease by guiding you along the way to becoming an expert technical writer.
Whether you are a current college student seeking assistance with a required course or a professional who hopes to polish his or her skillset in this field, Varsity Tutors can be of assistance, connecting you with technical writing tutors nationwide. Technical writing permeates a number of disciplines, including business fields like finance, mathematics fields like computer science, and science fields like chemistry, engineering, and robotics. IT is one of the largest fields of technical communications, and it is a field that is growing every day; not only in numbers but also in its level of importance. From end-user instructions to in-house memos, numerous employers seek individuals who can distill complicated industry-specific language into terms understood by all, regardless of their backgrounds. This skill is not innate, but it is learned. If you are faced with the prospect of crafting a formal report or modifying the organizational flow and visual characteristics of a series of operating instructions, why not choose to work with a private professional tutor? Technical writing tutoring sessions are always one-on-one for maximum efficiency and progress. Tutors can craft a personalized instruction plan that accounts for your goals, learning style, personality, strengths, and weaknesses. A personal instructor can help you ensure that your technical writing is focused, clear, concise, and grammatically correct. Together with a professional tutor, you can set goals, create an academic learning plan, and achieve success.
Writing content that is both accurate and easy to understand can be a true challenge in many fields. Technical writing masters hone their skills over years of practice, but Varsity Tutors recognizes that you may have mere weeks or months to develop a solid understanding of the basics and to turn out quality written products. To assist you in your endeavor, we help you connect with a tutor who possesses both the technical writing knowledge and the instructional strategies that you require to succeed at being a technical writer yourself. You and your tutor can meet for tutoring sessions at the time, place, and frequency that best suits your needs. You can decide if you would prefer face-to-face online tutoring or if you would rather meet with your tutor in-person at a location of your choice. Perhaps you prefer a café, school library, or a local study lounge. The options are endless, so choose the one that works best for you! Flexible scheduling options allow your sessions to take place in the evening or on weekends, at the location most convenient for you. Your tutor can meet over the course of several months to walk you through a complex project, or for just a handful of times to edit and polish your work. It is all up to you! To learn more about available technical writing tutoring options in your area, contact Varsity Tutors today. You can expect exceptional tutors with well-developed communication and instructional skills who are committed to your success. Call us today and let us help you connect with a technical writing tutor in your area.
Recent Tutoring Session Reviews
"Student seems to have a good grasp of vocabulary-based questions. Her sentence correction skills have already shown noticeable improvement in key areas. Her primary area of focus from a grammatical standpoint should remain proper use of prepositional phrases. The flow of her writing has become more streamlined."
"The student and I went over his worksheet from class working on graphing functions.  The student needs more time working problems with fractions.  I have told him that he needs to get some extra help from his teacher so that we can work on this.  "
"Continued work on the student's final exam review packet.  She is struggling with special triangles and angle properties inside of circles.  She has been assigned studying those topics as "homework" and we are meeting again Monday evening to finish prepping for Tuesdays test."
"The student and I reviewed the English and reading test he did during the week. We also did a science section. Next week will likely be our final session before the test. We will review each section and focus on overcoming his tendency to make careless errors. Because he has finals this week, and we have completed all the English, reading, and science sections in the book, he does not have an assignment for next week."
"During this session, the student and I worked on his addition/subtraction chains, time, cardinal directions (North, South, East, West), and his vocabulary work.  We also reviewed previously turned-in work to improve on problems he had missed.  The student is intellectually more than capable of earning the highest marks possible.  To help him meet his potential, I am working with him on writing down all of his work, and managing his time between the stressors of wanting to get done with the assignment, wanting to get done within the designated time, and spending the time to get the answers correct.    "
"Today we reviewed the first check up that the student received back from the professor and talked about the general format of the tests and essays. I encouraged him to send me his drafts for review. Then we reviewed the slides from lectures. He did a good job applying concepts from previous lectures to the new ones presented in this lecture."
"Introduction to test formats and concepts tested. Discussion of previous test practice. Introduction to algebra. Vocabulary enhancement activities. For next week, we hope to access the test preparation materials on PC. Before then, the student is to explain 10 given words and do 4 more pages of test practice in English (vocabulary and punctuation, perhaps) and if time permits, any problems that require algebra or have math variables ('x' and the like)."
"In the morning session, we went over the English sections of the SSAT. We did 30 analogy questions, and went over 4 long SSAT reading passages. She excelled at the analogy section. Using process of elimination seems to work well for her as a strategy."
"The student and I went over questions from the practice test in the reading section.  She did quite well. I recommended recreational reading tied to a reward system to increase her speed and ease of reading. We also started covering the physical science section of the test. I requested having a copy of her textbook available for us."
"The student and I worked on practice problems for beginning algebraic graphing. As part of this practice, she worked on her chapter review problems. We also discussed and did examples of graphing with the scientific calculator."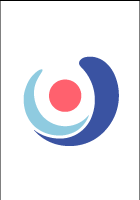 "The student and I reviewed some of his class work and quizzes. We worked mostly with probability questions and setting ratios equations. We continued practicing with additional and multiplication of whole numbers and decimals. For our next session, we will focus on the second semester."
"The student is making fantastic grades on her own and is pleased with her accomplishments. Most recently, she got an 86 on her math test. The newly found confidence and commitment has spilled over into her homework time. She' doing great with probability so far."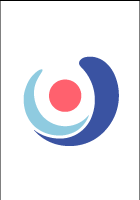 Call us today to connect with a top
Technical Writing tutor
(888) 888-0446