Maxwell: Ta'if C++ tutor
Certified C++ Tutor in Ta'if
I want to help students understand math and science on a deeper level and build good mathematical and scientific intuition. I work closely with my students to find ways to teach that best complement their learning style.... I want to help students understand that learning for its own sake is more important than learning for any grade, test, or assignment.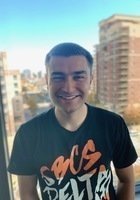 Tommy: Ta'if C++ tutor
Certified C++ Tutor in Ta'if
...with a degree in computer science. My teaching style is simple and relaxed, putting an emphasis on what students know already and building from there. The biggest teaching mistake I believe exists is starting from a concept that a student doesn't understand and unknowingly confusing them more. My goal is to get students excited about...
Nicholas: Ta'if C++ tutor
Certified C++ Tutor in Ta'if
...My favorite facet of tutoring is exploring the different ways in which students learn a topic. An explanation that resonates with 90% of students, may not clarify things for the other 10%. Part of being a good tutor requires me to identify many alternate routes to explanation, should the more common ones not work well....
Tom: Ta'if C++ tutor
Certified C++ Tutor in Ta'if
...to the wonderful professors and tutors I've had in my life. They've shown me that everyone has the potential to become a top student. I've been tutoring for over 4 years now and in that time, I've learned a ton of effective teaching methods. I've also learned many that don't work at all - we...
Jessi: Ta'if C++ tutor
Certified C++ Tutor in Ta'if
...to tutoring. With patience, understanding, and enthusiasm, I get to know students to find not only their strengths, but also their problem areas as well as areas of interest, encouraging them to find different ways of looking at the material and gaining confidence by reframing problems and subjects in a way that is helpful for...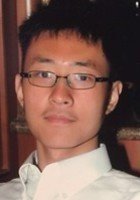 Yikai: Ta'if C++ tutor
Certified C++ Tutor in Ta'if
...scholarship. I have tutored students of varying ages on various subjects and I have found that self-studying leaves gaps in one's knowledge. I enjoy challenging myself to explain difficult concepts as simple as possible to help students succeed. My favorite subjects are math and science and my hobbies include chess, running, and swimming.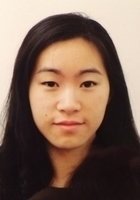 June: Ta'if C++ tutor
Certified C++ Tutor in Ta'if
...apply my classroom learning in practical situations. For example, I have conducted research on dementia using electrophysiology in a mollusk model. I participate in hackathons and robotics challenges that test not only my programming ability but also my hardware skills as a tinkerer. My engineering pursuits require a strong foundation in mathematics, my interest in...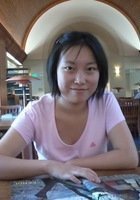 Nancy : Ta'if C++ tutor
Certified C++ Tutor in Ta'if
...Caltech. I have years of experience tutoring students in test prep (SAT, ACT, SAT II subject tests), mathematics, and science. In high school, I have tutored younger students in mathematics and English. Throughout college, I have done private tutoring in SAT, PSAT, and math and science subjects. Also, I have worked with two students from...
Nathan: Ta'if C++ tutor
Certified C++ Tutor in Ta'if
...I strive to assist learning in social encounters. Growing up with a family of school teachers and public school professional development figures, I have developed an interest in tutoring, research, and writing. After tutoring for about two years with Upward Bound and years of part time work with the educational development organization ALCA, I am...
Private Online C++ Tutoring in Ta'if
Receive personally tailored C++ lessons from exceptional tutors in a one-on-one setting. We help you connect with online tutoring that offers flexible scheduling.
If you've been searching for Ta'if C++ tutoring sessions but you aren't having much luck, Varsity Tutors can help you find what you're looking for. We understand that learning C++ can be a challenging process, so if you're learning it by yourself or at a college like the Taif College of Technology, Ta'if C++ tutoring is a great option. Your C++ tutor in Ta'if can help you if you're learning basic C++ concepts such as whitespace, compiling code, and local environment setup. They can also assist you if you're learning advanced C++ topics. Let's look at the ways that Saudi Arabia C++ tutors can give you guidance as you learn to navigate this important programming language.
C++ tutoring in Ta'if comes with a number of conveniences that aren't typically available to you in the college classroom. For one thing, your instructor can get to know you personally and get a sense of what your strengths and weaknesses are. They can also have a discussion with you about your goals and the steps that you want to take to work up towards them. For instance, if you're struggling to understand how to use C++ for programming operations, they can help you form a study plan that guides you through topics like multithreading and recursion. Furthermore, they can answer questions about any topics that you're having trouble with. If you have questions about how to use sorting algorithms like quick sort, bubble sort, and insertion sort, your instructor can patiently answer each of these to help you fill up any gaps in your knowledge of the material. Additionally, they can have conversations with you about the best ways of studying programming.
Furthermore, you can pair program with your instructor, which offers you an opportunity to receive quick feedback on your code. If you slip up at any point along the way, your instructor can explain what you did wrong, help you get back on the right track, and give you suggestions for avoiding your mistake again in the future. Your instructor can also accommodate your learning style. If you like hands-on learning, your instructor can pair program with you to work on projects in IDEs like Code::Blocks or Eclipse. If you prefer visual learning, your instructor can help you understand conditional statements like if and if else by showing you a diagram that clarifies the meaning of these concepts. C++ tutoring in Ta'if also allows you the freedom to set the pacing of the sessions. For instance, if you already have a sturdy understanding of object-oriented programming principles like operator overloading and classes, it's fine if you want to disregard these topics. On the other hand, you and your C++ tutor in Ta'if can spend as much time as you like on software engineering concepts like algorithm design with UML and binary search.
Our Live Learning Platform offers you the flexibility you need to study with your Ta'if C++ tutor on your own terms. For example, you can study with your instructor online, which means that you can skip the hassle of a commute. Sessions with your instructor will be recorded by our Live Learning Platform, which enables you to return to your instructor's explanation of how to leverage data structures in C++ such as arrays and linked lists. Through the shared code editor, your Ta'if C++ tutor can show you how to evaluate expressions with arithmetic, logical, assignment, and other operators.
Get in touch with Varsity Tutors if you're searching for Saudi Arabia C++ tutors. Our educational consultants can help you begin looking for a C++ mentor who fits into your schedule and who has experience tutoring students in the C++ programming language. Contact us online or by phone in order to get started.
Your Personalized Tutoring Program and Instructor
Identify Needs
Our knowledgeable directors help you choose your tutor with your learning profile and personality in mind.
Customize Learning
Your tutor can customize your lessons and present concepts in engaging easy-to-understand-ways.
Increased Results
You can learn more efficiently and effectively because the teaching style is tailored to you.
Online Convenience
With the flexibility of online tutoring, your tutor can be arranged to meet at a time that suits you.
Top International Cities for C++ Tutoring