Private In-Home and Online Anatomy Tutoring in Tacoma, WA
Receive personally tailored Anatomy lessons from exceptional tutors in a one-on-one setting. We help you connect with in-home and online tutoring that offers flexible scheduling and your choice of locations.
100% Tutor Satisfaction Guarantee
At Varsity Tutors, we're committed to connecting you to top tutors capable of delivering an outstanding experience. That's why we provide a 100% tutor satisfaction guarantee.
How can a Anatomy tutor help you?
Anatomy is extremely critical for anyone who aspires to work in medicine, science, or even certain types of fine art. It's imperative that you be thoroughly familiar with either the human or animal body. If you were to have anything less than absolute understanding of this topic, certain situations could be downright disastrous or even litigious. There's no need to stress, though. The educational directors at Varsity Tutors will find you a tutor in Tacoma, Washington, who is skilled at helping students who are preparing for anatomy.
You might have dreams of becoming a physical therapist, a surgeon, a veterinarian, or even a biology teacher; you must know all the aspects of anatomy cold. Even artists who want to draw or paint realistically must know what is going on under their subject's skin. Your tutor will know anatomy inside and out. That will allow them to guide you through all the major areas you need to know, such as the nervous system, the skeletal system, the layers of muscles, and the reproductive system. The educational directors at Varsity Tutors are experts at assisting students in Tacoma, WA, to connect with anatomy tutors.
Private 1-on-1 Tutoring by top UW Honors Grads! 4.9/5.0 Satisfaction Rating*
Session Summaries by Anatomy Tutors
"The student is much more comfortable with the material. He completed my (very hard) practice exam and we went over it. My problems were very complex and demand multiple paths to get to a solution. He did well on his own, but after we went over it I think he now has a much deeper working knowledge. We also went over some of his practice exam. We talked about some general strategy and what to expect on the exam. He now is asking questions that go beyond the depth the course is at, and this is a very good sign!"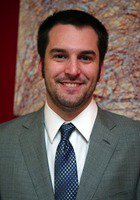 "This was my first meeting with the student. We were able to review the physics topics that he had covered in class so far. Currently he is working on drawing force diagrams, labeling all the forces at work on objects in different scenarios. We practiced several of these types of problems. Additionally, we reviewed representing forces on a coordinate system and separating forces into their x- and y-components. Finally, we looked at how one can determine the motion of an object by summing the forces separately along each of the axes and setting the sum equal to the mass times the acceleration. He was very attentive and was able to pick up the concepts after practicing a few times. He is a pleasure to work with."
"Today we worked on some practice quizzes that her instructor set through an online physics problem generator. The general subject was using moments of inertia and torque to solve for related variables. "