Call Now to Set Up Tutoring:
(404) 704-6763
Private In-Home and Online Summer Tutoring in Suwanee, GA
Receive personally tailored Summer lessons from exceptional tutors in a one-on-one setting. We help you connect with in-home and online tutoring that offers flexible scheduling and your choice of locations.
Recent Tutoring Session Reviews
"The student took another practice math and scored about the same. She's much better at the concepts she was struggling with before, like slope-intercept form, midpoint and distance formula, and systems of equations. At this point, I'm concerned that she isn't confident in her abilities. She knows the material, but seems to approach math with the expectation of failure.
With regards to the other sections, her scores on the practice exams show significant improvement. I've spoken with her about double checking her answer sheet if she has leftover time; it's almost a guarantee that in the 200+ problems on the ACT, at least a few will be bubbled-in incorrectly.
She's taking one more practice exam this weekend before her real test next weekend.
A lot of positive reinforcement will be helpful for her from here on out."
"We read two workbook stories about a race - the idea was to gain a better grasp of the difference between preterite and imperfect. The student is really getting the hang of deciding which tense to use and is learning the irregular preterite verbs."
"The student's chemistry test was moved to next Tuesday, so he has more time to study for it. We continued reviewing for the test.  He wanted to know molarity/titrations/oxidation/reduction equations down, so we spent the session reviewing those practice problems.  It looks like he is getting the material pretty well."
"We reviewed the trig topics we talked about yesterday. The student did a good job of remembering them. They keep coming up in problems, so they're being reinforced too. He had a couple other general questions for me which we went over too. We spent the rest of the time working on some of his homework for this week. We focused on the most difficult ones so he should be able to finish it on his own. His next test is Tuesday, so we're meeting Sunday at 6 to review."
"The student and I began with a game.  We played and he read and made many words.  We spent most of the time this session reading.  We read a book that he owned, because he requested to practice that one.  We also read "Swimmy" together.  We focused on fluency as we read."
"The student and I covered both parts of the verbal section (synonyms and analogies) and talked about ways to eliminate answer choices and maximize points even when vocabulary is unfamiliar. We also talked about vocab study strategies (word lists, root words, and clusters)."
"-Reviewed and discussed homework I had provided to the student in our last tutoring lesson.  -Discussed various, more detailed and advanced mathematical concepts in-depth, such as divisibility rules, the rules of adding fractions with different denominators, Least Common denominators, etc."
"The student and I had our first Skype tutoring session today. We were able to set up screen-sharing and worked through her online exam prep questions. Mostly we focused on math today with an added emphasis on probability. I explained the (n choose r) formula in the context of a binomial distribution, and we discussed several practice problems. Toward the end of the session, we worked on some verbal problems in which she had to label parts of an argument and determine potential flaws in the argument. This session went really well!"
"In this session we focused on the mathematics section of the exam. The student took the math section of the first exam and afterwards we discussed the questions she got wrong and worked through the answers. After finishing the test and answering her questions on it, I gave her some similar practice problems to make sure she understood how to solve the problems when she takes the test in the future. Since she had trouble getting through the questions in the 45 minute time limit we will continue to work on the math so she becomes more familiar with the section and can go through the questions more quickly."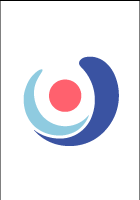 "The student and I focused this session on science reasoning, particularly on the practice test she didn't manage to complete during the week.  She is beginning to understand that many of the questions are far simpler than she estimated, just phrased in convoluted ways. Her confidence is increasing.  We also agreed to revise some of the other subject matters together.  "
"Worked through his review, focusing on his understanding of why. His upcoming test is likely to have a good chunk of word problems and he needs to be able to figure out what equations to use and for what reason."
"Today we went through the 58 questions of the first half of the student's review for her final. In the process we reviewed concepts such as plugging in zeroes to find x and y intercepts, using intercepts to find the equation of a function, definitions of integers, rationals and real numbers, finite and infinite, sets/sequences/domains and horizontal/vertical translations, and reflections of a function."
Nearby Cities:
Alpharetta Tutoring
,
Johns Creek Tutoring
,
Duluth Tutoring
,
Marietta Tutoring
,
Dunwoody Tutoring
,
Norcross Tutoring
,
Sandy Springs Tutoring
,
Decatur Tutoring
,
Roswell Tutoring
,
Lawrenceville Tutoring
,
Athens Tutoring
,
Atlanta Tutoring
,
Smyrna Tutoring
,
East Point Tutoring
,
Gainesville Tutoring
Call us today to connect with a top
Summer tutor in Suwanee, GA
(404) 704-6763