Call Now to Set Up Tutoring:
(404) 704-6763
Private In-Home and Online MCAT Tutoring in Suwanee, GA
Receive personally tailored MCAT lessons from exceptional tutors in a one-on-one setting. We help you connect with in-home and online tutoring that offers flexible scheduling and your choice of locations.
Recent Tutoring Session Reviews
"The student is working on chapters 3-4. Her grade is standing at a low B at this time. She was encouraged to review all hand outs for the first 9 weeks' materials including chapters 1-4 before the end of the semester and bring her grade to an A.
She scored a 75 on her last test and did not show that she was clearly understanding the subject. Her grade also was affected by not turning it in completely.
I feel that she still experience problems in the subject of negative numbers. A set of printed flash cards from chapter 1- 4 was given to her for her study to develop better concepts in Algebra."
"The student and I spent the first half of our session going through some prep sheets he had received from his teacher. I explained how to tackle the most difficult-looking problems, including one even his teacher had not been able to complete. He actually breezed through about half of the prep problems; as I said after our previous session, he knows how to do mathematics. The second half of the session was focused on memory improvement. We discussed which concepts the student had the most difficulty recalling without help and drilled over those some; then we prepared a study sheet with all of those troublesome concepts listed out. I instructed him to go over it later that night and again Tuesday night to help finish preparing him for Wednesday's test."
"The student and I read a couple of short stories from his reader and worked on comprehension strategies. We then practiced his spelling and vocabulary words for his test this week. We then read a book together until the end of the lesson."
"We reviewed order of operations and writing algebraic expressions. Also, we went over factoring again for a little bit. I worked some problems for the book first and then had the student try some on his own. His was able to get most of them without help, but he did struggle on a few of the problems that required him to come up with the expression. I left some practice problems for him out of the book. It's no more than a couple hours total of work for the weekend. See you next time!"
"Worked with the student on math again.  We focused on using different formulas and plugging in the appropriate data from the questions.  She is getting better at recalling which formulas she needs to be using, though she cannot always remember what the formula looks like.  We looked at formulas for circles for the first time. I left her with some worksheets that focus on geometry problems and some trigonometry. I also asked that she use her summer reading assignment to practice timed reading and recall. As she gets used to reading faster she will improve her scores on the reading portion and the science portion."
"Our topic today was about the trapezoids, rhombus, kite, and parallelogram. We enhanced our understanding of parallel lines, congruent angles etc. We also re-visited the slope formula, and how to solve complex equations."
"Today we focused on Algebra with the student. We went over his chapter 4 test and the problems he missed. After that we went over his chapter 5 quiz and his homework assignment for chapter 5. With both the quiz and the test, most of the errors were due to carelessness and rushing. The student has a pretty good grasp of the concepts and needed a little help at the beginning, but then with a little practice was doing really well with the material we went over. I gave him some tips that should help with his test taking, and I'm sure he can get an A on his test Wednesday."
"The student and I reviewed problems she struggled with. I also gave her homework on some past problems to ensure she remembers how to solve them. For our next session, we plan to go over the last of the problems she missed on the practice exam, and then take another practice exam."
"Both students were working on different assignments for chemistry. We worked on alpha and beta decay. With a page of notes that I made, student A was able to complete the assignment without much of a problem. Student B had a little more work assigned. She started by working on a balancing equations and types of reactions worksheet. She did a good job with that assignment. Student B also had to complete a mole calculations worksheet that involved all the various types of mole conversions. She started slowly on this one, but finished well with a little guidance."
"We covered the physics topic of momentum and how to apply knowledge of a force impulse. The student grasped this quickly and we moved on to algebra where we looked at domains of functions with a radical. We then moved on to find inverses of functions, which was much easier."
"Today we went over fractions and probability. We also reviewed math facts and the student got 30+ cards in 3 out of the 4 categories! Our goal for next time is to get 30+ in one minute in each. I also gave the student a graphing worksheet to work on to help her review graphing."
"The student scored a 31 on the Reading test he took, and he paced himself well throughout the practice test. My only concern is that he is not in touch with when he does and does not "get" a passage -- he thought the first two passages were his best, but the first was one of his worst. Nevertheless, he does well in the Reading section, both in pacing and scoring."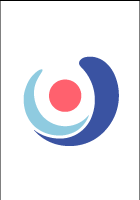 Nearby Cities:
Alpharetta MCAT Tutoring
,
Johns Creek MCAT Tutoring
,
Duluth MCAT Tutoring
,
Marietta MCAT Tutoring
,
Dunwoody MCAT Tutoring
,
Norcross MCAT Tutoring
,
Sandy Springs MCAT Tutoring
,
Decatur MCAT Tutoring
,
Roswell MCAT Tutoring
,
Lawrenceville MCAT Tutoring
,
Athens MCAT Tutoring
,
Atlanta MCAT Tutoring
,
Smyrna MCAT Tutoring
,
East Point MCAT Tutoring
,
Gainesville MCAT Tutoring
Nearby Tutors:
Alpharetta MCAT Tutors
,
Johns Creek MCAT Tutors
,
Duluth MCAT Tutors
,
Marietta MCAT Tutors
,
Dunwoody MCAT Tutors
,
Norcross MCAT Tutors
,
Sandy Springs MCAT Tutors
,
Decatur MCAT Tutors
,
Roswell MCAT Tutors
,
Lawrenceville MCAT Tutors
,
Athens MCAT Tutors
,
Atlanta MCAT Tutors
,
Smyrna MCAT Tutors
,
East Point MCAT Tutors
,
Gainesville MCAT Tutors
Call us today to connect with a top
MCAT tutor in Suwanee, GA
(404) 704-6763