Call Now to Set Up Tutoring:
(404) 704-6763
Private In-Home and Online History Tutoring in Suwanee, GA
Receive personally tailored History lessons from exceptional tutors in a one-on-one setting. We help you connect with in-home and online tutoring that offers flexible scheduling and your choice of locations.
Recent Tutoring Session Reviews
"The student was studying for a genetics test on Thursday.  We went over practice problems from a past test.  "
"I interviewed the student extensively about his previous ACT & ACT prep.  Found several things that will save him time on his ACT next month.  Pacing; when to mark the answer sheet;  and use of instructions.  Talked about specific strategies to be used on the ACT sections that he wants to focus on, reading & science.
Administered practice tests in both areas.  Gave him "homework" involving signing up on the official ACT web site & obtaining & answering more sample test questions.  He has the ACT prep book & accompanying disc.  He was a pleasure to work with."
"Today was very productive. The student made a big breakthrough in math and he is working with a higher level of accuracy, although he is still slower than he would both like himself to be. Reading comprehension went very well - he is working faster and with greater accuracy. We both agree that he would benefit from taking a full-length practice exam. We are going to try and have him take the exam this weekend and then go over the answers on Tuesday."
"Tonight the student and I reviewed the exponent/log rules so that we could catch up on solving logarithmic functions. We stayed on this topic through the hour. The student actually kept asking for more practice problems, so I threw as many varied problems at her as I could."
"The student and I reviewed for her geometry final by going over missed problems in her review packet.  We also talked about what to put on the notecard that she gets to take into the exam and reviewed different types of angles and triangles.  We finished up by working through several algebra problems from chapter 4 that involved finding the measure of an angle or the value of "x"."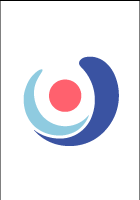 "Went over techniques and did drills specifically for the reading comprehension and improving paragraphs sections, which the student mentioned he was having the most trouble with. We also went over some other ways to write a good essay hook."
"We did worksheets on reading comprehension focusing mainly on long answer questions. He read aloud and answered some questions aloud; the rest of his answers were written. We worked on basing his answers on facts read in the stories. We also reviewed how to identify nouns, verbs, and adjectives. He has a great understanding of these parts of speech."
"The student and I worked on ACT English, Reading and Science. She did very well on these sections.  Then we started working on an ACT Math section at the end of the session."
"During my session with the student, we immediately started covering the topics of his previous test which he didn't feel confident with.  Before the session I wrote about ten pages of notes detailing how to calculate the area between two curves, how to calculate a "shell" volume, how to calculate a three dimensional objects volume using slices, and how to calculate position/velocity/acceleration.  We reviewed the notes. Afterwards I briefly covered integration by parts, a topic that will be on his next exam. I have given him a copy of the notes so that he can review them on his own as well. Next session we will go into more detail about integration by parts, and touch on trig integrals.  "
"The student and I worked on his Spanish homework, which was to write sentences using the words they went over in class. Once we finished that, I helped him practice/study his verb conjugations, since that is an area of weakness for him."
"The student and I looked at sample problems from a practice mock exam, and we realized that several of them have not been covered yet in his class. During one short answer question he asked me how he could be more specific to receive full marks. The other student wanted help revising the beginning of his essay on King John I. Overall he's off to a good start."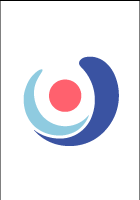 "The student finished his math homework. He did great measuring on inches and centimeters. He also rewrote his paragraph on his favorite thing watching movies at the movie theatre. We edited it again and I was proud that he added even more detail to his paragraph. Next time he will type his paragraph which we will turn into a book of his writing. We also read his book from school and discussed it."
Nearby Cities:
Alpharetta History Tutoring
,
Johns Creek History Tutoring
,
Duluth History Tutoring
,
Marietta History Tutoring
,
Dunwoody History Tutoring
,
Norcross History Tutoring
,
Sandy Springs History Tutoring
,
Decatur History Tutoring
,
Roswell History Tutoring
,
Lawrenceville History Tutoring
,
Athens History Tutoring
,
Atlanta History Tutoring
,
Smyrna History Tutoring
,
East Point History Tutoring
,
Gainesville History Tutoring
Nearby Tutors:
Alpharetta History Tutors
,
Johns Creek History Tutors
,
Duluth History Tutors
,
Marietta History Tutors
,
Dunwoody History Tutors
,
Norcross History Tutors
,
Sandy Springs History Tutors
,
Decatur History Tutors
,
Roswell History Tutors
,
Lawrenceville History Tutors
,
Athens History Tutors
,
Atlanta History Tutors
,
Smyrna History Tutors
,
East Point History Tutors
,
Gainesville History Tutors
Call us today to connect with a top
History tutor in Suwanee, GA
(404) 704-6763