Call Now to Set Up Tutoring:
(404) 704-6763
Private In-Home and Online German Tutoring in Suwanee, GA
Receive personally tailored German lessons from exceptional tutors in a one-on-one setting. We help you connect with in-home and online tutoring that offers flexible scheduling and your choice of locations.
Recent Tutoring Session Reviews
"Pre-cal: Reviewed chapters 3.2, 3.3, polynomial functions, rational roots, vertical asymptotes, even/odd functions, and graphing functions. We went over examples and homework problems. Chemistry: reviewed polyatomic ions."
"Topics:  -Met the student and parent  -We focused on preparing the student for his Ch. 5 Algebra II exam: completing the square, trinomials, vertex and axis of symmetry, quadratic formula, etc. Progress:  -The student was somewhat confused about certain sections but he understood the concepts after a little explanation.  He needed some reminding and occasional guidance.  I am optimistic that he will get at least a passing grade on his exam tomorrow, maybe a B or an A..  -The students extremely bright when he is concentrating.  -I have not yet worked with him on History or English."
"Yesterday I met the student and we worked on math.  We focused on long division strategies, as well as fractions and measurements.  Her biggest weakness is multiplication facts.  Once she gets those, her long division and fractions will become much easier.  "
"Read an additional 2 pages from Fossils Tell of Long Ago. She was able to recall and summarize the story up to the point of where we were.  She was also able to use the sentence starters that were provided.  The 1-minute fluency was increased by two again.  Math, we worked on double digit sums.  We then began the next story, The Dinosaur in the Backyard.  Read the first two pages, focusing on visualization, sequencing, and recalling facts.  We also moved on to the next 1-minute fluency page.  Math, continued working on math facts with double digit sums that involved re-grouping."
"The student through a vocabulary list. We covered solving literal equations and linear equations. We also  began a test prep book, which started with properties of real numbers and fractions. The student  is an extremely diligent worker!"
"Worked with the student on writing again today.  We talked about the different ways to approach a prompt and things to remember when writing.  We also did some more vocabulary review.  He is still having trouble on the analogy/synonym part of the test so that is where I have been concentrating my sessions with him.  "
"The student and I covered his math homework for the day, which he did well on. He seems to be progressing well. He still needs a little help on feeling confident in his multiplication and division skills, but that will come with time. We did several pages out of his lesson book. The first page involved some word problems and estimating costs. The second involved comparing roller coaster lengths. He understood the concepts but needed some help focusing on the problem. He finished by learning partial quotients for division, which he understood but could use some more practice. We finished the lesson by reading his book, Mrs. Frisby."
"The student and I reviewed the topics for the final that were provided by her instructor.  We began with the basics, by reviewing regular and irregular adjectives, particularly gender agreement.  We continued by going through common phrases like, "it's hot/cold" and "I'm hungry/thirsty."  In the second half of the hour, we looked over commonly used irregular verbs "to be" (etre) and "to have" (avoir).  We then proceeded to go over conjugation in the present and past tenses of regular verbs: -re, -ir, -er and reflexive.  We also reviewed the formation of the past tense in regular verbs, which auxiliary verbs are used, and the formation of the past participle.  "
"The student and I discussed what she believes are her weak areas on the placement test. She feels that she needs to improve on the critical reading section and the multiple-choice questions in the writing section. We went over some practice problems in these sections and discussed the questions that gave her trouble. I let her borrow my book on the test's vocabulary so that she can study it and feel more confident on the sentence completion sections. I asked her to work on some of the practice problems in the book and then take practice test 1 before our next session."
"The student had a cumulative review packet from school with fairly challenging problems. We got through half of it, and I insisted that the student struggle for a bit on his own before asking for help. Most of the time, he had the right idea on his own."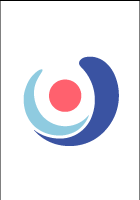 "The student and I covered infinite limits and how to graph limits. We went over how to determine if a limit is going to be infinite. I explained how limits are similar to asymptotes in terms of graphing and ended the session by providing some practice problems. I was informed the student has a test coming up that covers limits and it looks like he has a very firm grasp on the concept."
"We focused specifically on the student's homework on Gauss's law. The student seemed to have occasional challenges with grasping certain concepts. With time and practice through the tutoring sessions, he should improve dramatically in his physics course."
Nearby Cities:
Alpharetta German Tutoring
,
Johns Creek German Tutoring
,
Duluth German Tutoring
,
Marietta German Tutoring
,
Dunwoody German Tutoring
,
Norcross German Tutoring
,
Sandy Springs German Tutoring
,
Decatur German Tutoring
,
Roswell German Tutoring
,
Lawrenceville German Tutoring
,
Athens German Tutoring
,
Atlanta German Tutoring
,
Smyrna German Tutoring
,
East Point German Tutoring
,
Gainesville German Tutoring
Nearby Tutors:
Alpharetta German Tutors
,
Johns Creek German Tutors
,
Duluth German Tutors
,
Marietta German Tutors
,
Dunwoody German Tutors
,
Norcross German Tutors
,
Sandy Springs German Tutors
,
Decatur German Tutors
,
Roswell German Tutors
,
Lawrenceville German Tutors
,
Athens German Tutors
,
Atlanta German Tutors
,
Smyrna German Tutors
,
East Point German Tutors
,
Gainesville German Tutors
Call us today to connect with a top
German tutor in Suwanee, GA
(404) 704-6763