We are open until 8pm!
Call Now to Set Up Tutoring:
(404) 704-6763
Private In-Home and Online Calculus Tutoring in Suwanee, GA
Receive personally tailored Calculus lessons from exceptional tutors in a one-on-one setting. We help you connect with in-home and online tutoring that offers flexible scheduling and your choice of locations.
Recent Tutoring Session Reviews
"We covered Taylor series and Maclaurin/Taylor polynomials. We spoke briefly about our next meeting, where we will begin discussing her AP Chemistry work."
"The student and I continued working on composite function and inverse function problems, as well as depreciation and supply and demand problems. We took some time to look at the domain of functions, and mapped out our plan to continue preparation for her test next week."
"The student has a big math project: a research paper on any math topic. He has a topic and almost half the page requirement, but much of his words are lifted straight from his sources or only slightly tweaked. This is a great opportunity for him to learn about taking only the ideas and facts from his research, before he goes to college."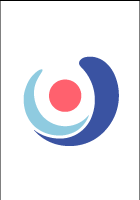 "We covered solving a system of linear equations with substitution. The student had the basics down. He was able to say what he wanted to solve for and why he would do it a particular way."
"He just finished his differential equations chapter so we began talking about the next chapter which was using integration to find areas and volumes. He actually had some assigned problems on the cross-sectional area. They require you to find the area of a shape perpendicular to the cross-section of the base."
"Today's session with the student covered the basics of derivatives and integrals to help him with his future problems. We also worked mostly on composite functions. I still haven't seen any grades with him, but he has little to no trouble with his current subjects and as such we have been working ahead of his class. He is going to continue working with composite problems from the book to ensure that he understands it well. No concerns."
"We covered synthetic division, synthetic substitution, and long division with polynomials. He quickly caught on to the methods and will do well on such assessments. He's learned to avoid errors from missing the details (i.e. changing signs, using place holders for various degrees of x, etc.)."
"This week I introduced the student to the field of geometry. I explained how to calculate the perimeter and area of various geometrical shapes and the student appeared to have very little trouble solving the questions given to him. Furthermore, I am glad to say that the student is now preparing for next week's lesson so he's officially transitioned from playing catch up to being ahead!"
"We mainly worked on unit conversions during this session. Her teacher had a worksheet of many unit to unit ratios and a number of practice problems. It took some time for her to pick up the concept but she got better as we continued to work."
"The student had a review worksheet his teacher gave him so we went through all of those problems and talked about how the student would do them on a quiz. The student seemed confident and ready for the quiz."
"Covered word problems emphasizing the problems we went over last time - solving for X, quadratic equation and some Pythagorean theorem. I will email extra practice and tips like I did last time."
"Today our main focus was the student's homework assignment over greatest common factor and least common multiple. After she were finished, we evaluated expressions, then applied what we learned to equations. She is doing very well and shows little struggle. She informed me that she has increased her grade."
Nearby Cities:
Alpharetta Calculus Tutoring
,
Johns Creek Calculus Tutoring
,
Duluth Calculus Tutoring
,
Marietta Calculus Tutoring
,
Dunwoody Calculus Tutoring
,
Norcross Calculus Tutoring
,
Sandy Springs Calculus Tutoring
,
Decatur Calculus Tutoring
,
Roswell Calculus Tutoring
,
Lawrenceville Calculus Tutoring
,
Athens Calculus Tutoring
,
Atlanta Calculus Tutoring
,
Smyrna Calculus Tutoring
,
East Point Calculus Tutoring
,
Gainesville Calculus Tutoring
Nearby Tutors:
Alpharetta Calculus Tutors
,
Johns Creek Calculus Tutors
,
Duluth Calculus Tutors
,
Marietta Calculus Tutors
,
Dunwoody Calculus Tutors
,
Norcross Calculus Tutors
,
Sandy Springs Calculus Tutors
,
Decatur Calculus Tutors
,
Roswell Calculus Tutors
,
Lawrenceville Calculus Tutors
,
Athens Calculus Tutors
,
Atlanta Calculus Tutors
,
Smyrna Calculus Tutors
,
East Point Calculus Tutors
,
Gainesville Calculus Tutors
Call us today to connect with a top
Calculus tutor in Suwanee, GA
(404) 704-6763