Hassan: Surat C++ tutor
Certified C++ Tutor in Surat
I am a University of Central Florida Computer Science student. I excel at mathematics and have done well in this subject since I was young. I am very excited to help others get through the hurdles that they face. Cannot wait to help students with their mathematical needs.... I believe that each student needs to be taught in their own way. My goal is to teach each student in the way that they feel most comfortable...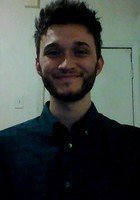 Miguel: Surat C++ tutor
Certified C++ Tutor in Surat
...pathway. Naturally, questions from students are encouraged and valued during all of my sessions. I emphasize a strategy based approach to studying, and keep an updated list of strategies that my students are finding helpful. I prefer to test mastery of material via a role reversal in which I see if the student can teach...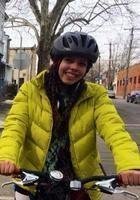 Rita: Surat C++ tutor
Certified C++ Tutor in Surat
...in communities that wouldn't necessarily get them in the education system, especially as tools to further activist work. To this end I want to get some practice one-on-one teaching these subjects! I'm also interested in tutoring test prep and essay writing to people in high school, after having taught test prep through the Lets Get...
Meghana: Surat C++ tutor
Certified C++ Tutor in Surat
...sense of empathy and patients that I hope to utilize when tutoring students I work with. I have also had experience tutoring high school students one-on-one in a variety of subjects. Through this, I was able to come up with unique ways of teaching students complex subjects. I have taken intensive coursework and volunteered throughout...
Nathan: Surat C++ tutor
Certified C++ Tutor in Surat
...I have developed an interest in tutoring, research, and writing. After tutoring for about two years with Upward Bound and years of part time work with the educational development organization ALCA, I am now researching and writing a book on online political discourse, and wish to work improving my ability to help others.... Learning can be social. If we can communicate how we solve problems, then we understand.
Kern: Surat C++ tutor
Certified C++ Tutor in Surat
I am a graduating senior studying electrical engineering at the University of Washington, Seattle. I have worked with students from a wide range in age (4th-12th grade), and have several experiences in tutoring physics, calculus, and even programming. If you even feel like you or your child feels embarrassed or pressured about their current academic...
Nicholas: Surat C++ tutor
Certified C++ Tutor in Surat
...Eventually, this lead me to a position as a TA and lab technician in Phys 406: Physics of Music Lab. In total, I have tutored for about 8 years. My favorite facet of tutoring is exploring the different ways in which students learn a topic. An explanation that resonates with 90% of students, may not...
Yash: Surat C++ tutor
Certified C++ Tutor in Surat
...helping students! I believe everyone is capable of learning with the right type of instruction. I have had my fair share of disappointments, but with the right kind of help, I have overcome many struggles. I believe learning doesn't happen in a day. But we should struggle to learn a little every day.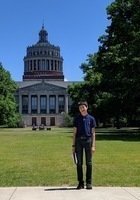 Lloyd: Surat C++ tutor
Certified C++ Tutor in Surat
...think that a good understanding of those subjects is useful to anyone, no matter their interests. I also do tutoring for AP/IB exams, SAT, and ACT because I think it's critically important for people to get into the best college they can for as cheap as possible, and those exams are the basis of that.
Private Online C++ Tutoring in Surat
Receive personally tailored C++ lessons from exceptional tutors in a one-on-one setting. We help you connect with online tutoring that offers flexible scheduling.
Varsity Tutors can help you find a knowledgeable Surat C++ tutor. Perhaps you are taking a C++ class at the Sardar Vallabhbhai National Institute of Technology, Surat or at another nearby school. Maybe you are studying the subject on your own for professional reasons or personal interest. Either way, you can get a thorough review of important topics like binary search, Big O notation, and algorithm design with UML when you work with India C++ tutors. Read on to learn about how private instruction can help you take your review to another level.
During your Surat C++ tutoring sessions, your expert can get to know your learning style and which concepts you are interested in studying. They can put together a plan to help you learn how to use "do while", "for", and "while" loops to perform operations on a data set using methods that cater to your needs. Every Surat C++ tutor goes through an in-depth vetting process to make sure that they are qualified to teach students how to evaluate expressions with bitwise, relational, assignment, and other operators. You can get a personalized learning experience through one-on-one sessions where there are no other students or classroom distractions present.
Working with an expert in a one-on-one setting allows you to dictate the pace of your C++ tutoring in Surat sessions. Your mentor can spend as much time as you need them to helping you learn about topics that you would like to take a closer look at while skipping over concepts that you have already mastered. For instance, if you already know how to get started with basic concepts such as executing code, reserved words, and local environment setup, you can let your C++ tutor in Surat know. Instead of focusing on those concepts, your educator can move onto more advanced topics. For example, they can help you learn how to leverage, incorporate, and use data structures in C++ such as hash tables, link lists, and trees.
India C++ tutors can use various teaching methods that accommodate your learning style. Perhaps you are more of a visual learner. If this is the case, your instructor can use infographics to help you learn about object-oriented programming principles such as extensibility, operator overloading, and inheritance. On the other hand, maybe you are a hands-on learner. In this case, your academic mentor can use pair programming to help you learn basic C++ syntax to accomplish tasks such as initiating an object, declaring a constant, and declaring a variable and data type. Your instructor can also offer you continuous feedback as you practice your skills, so you can prevent bad habits from taking root.
All of your C++ tutoring in Surat sessions will take place on the Live Learning Platform. This handy platform gives you and your mentor the ability to video chat with one another, so your tutor can help you learn conditional statements like "if else", "nested if", and "switch" in real time. There is a shared code editor incorporated into the platform, so your mentor can help you learn how to use sorting algorithms like bubble sort, merge sort, and comb sort. Additionally, all of your Surat C++ tutoring sessions will be recorded automatically, so you can go back and review your previous meetings whenever you'd like.
There are many complicated concepts involved in C++, and studying this subject on your own can be a difficult task. A tutor can help students learn how to work on projects in IDEs like Dev C++, Code::Blocks, and Emacs in a way that works for them. Get ahold of Varsity Tutors to begin working with your own C++ tutor in Surat.
Your Personalized Tutoring Program and Instructor
Identify Needs
Our knowledgeable directors help you choose your tutor with your learning profile and personality in mind.
Customize Learning
Your tutor can customize your lessons and present concepts in engaging easy-to-understand-ways.
Increased Results
You can learn more efficiently and effectively because the teaching style is tailored to you.
Online Convenience
With the flexibility of online tutoring, your tutor can be arranged to meet at a time that suits you.
Top International Cities for Tutoring