Call Now to Set Up Tutoring:
(720) 305-6032
Private In-Home and Online Economics Tutoring in Superior, CO
Receive personally tailored Economics lessons from exceptional tutors in a one-on-one setting. We help you connect with in-home and online tutoring that offers flexible scheduling and your choice of locations.
Recent Tutoring Session Reviews
"The student completed a practice test and emailed me the results. We went through incorrect answers in math, reading, and writing sections. We discussed the examples for the essay she developed in her spare time--great examples!"
"The student and I reviewed the last exam that she finished. We then calculated her score and compared them to the last several exams.  She has shown remarkable improvement. She scored in the 1400's on her first diagnostic exam and she scored in the 1900's on this last exam.
She seems very optimistic for her exam this Saturday. I think that she is prepared and can do very well. I wish her the best of luck."
"Reviewed four big questions for her Algebra II final. Solving complicated quadratic equations, putting conic section equations in standard form, working with arcsin and arccos functions, and finding the solution to an exponential growth problem. She had the most trouble with the arcsin and arccos problems and the unit circle so if she's going to have any problems it'll be there but I think she figured out how to solve the problems without a calculator. She mentioned that her teacher keeps a clock in the room with the unit circle values which should make the memorization part easier."
"The student and I reviewed the definitions of median, altitude, angle bisector, perpendicular bisector, and their corresponding theorems and usages, i.e. circumcenter, centroid etc. We went over her geometry homework and her final exam review sheet for Biology (questions 1-4)."
"The student and I went over the J,K,L,M definitions and synonyms. We also reviewed the F, G, H, and I words and synonyms. We finished up by going through some geometry practice questions. The student is supposed to complete a practice test and study the N and O words before our next meeting."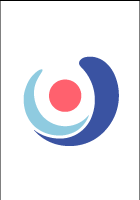 "With student A, we discussed substitution and elimination to solve systems of linear equations.  He did a few problems that were straightforward before working on word problems.  With student B, we began with discussing her semester grades from last week.  Because she felt much more confident with the new material, we took time to go over her semester tests."
"The student and I discussed her 3rd quarter grades and reviewed her last Civics test.  We then discussed test taking strategies.  We will meet next Tuesday to help her prepare for a Language Arts test on Thursday."
"I worked with the students on OLSAT preparatory lessons.  Student 1's session focused on listening based math problems, and he is showing improvement in his concentration with these types of questions.  Student 2 worked on reasoning, inferences, and analogies and did very well with all areas."
"Continued work on formal logic games, which pose new challenges as we progress to more difficult problems. The challenge is to practice the discipline necessary to formulate the accurate diagram, and to analyze and stick with it  through the process of answering the questions."
"1. The student corrected some math problems she missed from the last session.  2. She practiced solving average problems using the equation in different ways.  3. She read and solved verbal reasoning problems by identifying suffixes, root words, her previous knowledge, and the tone of the word.  4. I quizzed her on previously learned and new vocabulary words."
"Sample essay reviewed and corrected. The student shows strong skills, and needs some grammar review. Introduced the student to "Elements of Style" ; completed writing exercises in SAT prep guide; assigned Sentence Completion exercises and Critical Reading passages."
"We reviewed problems in reagent concentration, precipitation reactions, and acid-base chemistry. These problems also provided sophisticated practice in stoichiometric problem solving. The topic of oxidation-reduction reactions was introduced."
Nearby Cities:
Thornton Economics Tutoring
,
Boulder Economics Tutoring
,
Lakewood Economics Tutoring
,
Golden Economics Tutoring
,
Arvada Economics Tutoring
,
Denver Economics Tutoring
,
Longmont Economics Tutoring
,
Broomfield Economics Tutoring
,
Northglenn Economics Tutoring
,
Wheat Ridge Economics Tutoring
,
Lafayette Economics Tutoring
,
Louisville Economics Tutoring
,
Erie Economics Tutoring
,
Federal Heights Economics Tutoring
,
Colorado Economics Tutoring
Nearby Tutors:
Thornton Economics Tutors
,
Boulder Economics Tutors
,
Lakewood Economics Tutors
,
Golden Economics Tutors
,
Arvada Economics Tutors
,
Denver Economics Tutors
,
Longmont Economics Tutors
,
Broomfield Economics Tutors
,
Northglenn Economics Tutors
,
Wheat Ridge Economics Tutors
,
Lafayette Economics Tutors
,
Louisville Economics Tutors
,
Erie Economics Tutors
,
Federal Heights Economics Tutors
,
Colorado Economics Tutors
Call us today to connect with a top
Economics tutor in Superior, CO
(720) 305-6032