Call Now to Set Up Tutoring:
(734) 348-3890
Private In-Home and Online Algebra Tutoring in Summit Township, MI
Receive personally tailored Algebra lessons from exceptional tutors in a one-on-one setting. We help you connect with in-home and online tutoring that offers flexible scheduling and your choice of locations.
Recent Tutoring Session Reviews
"We covered all the essentials of either factoring or solving quadratics. Next time, we will review the method of "completing the square," which is a much longer and detailed process."
"We covered applying the concepts we learned about different forms of linear equations to solve real-world problems. The student was struggling with the project she was assigned that included finding the appropriate equation that correctly describes the situation given by the teacher. She was confused and said that she really needs help with the project. I helped her with the project. I explained the contents, gave her several practice problems and then asked her to do the same with the problem that was assigned by her teacher."
"We covered basic algebra concepts: addition, subtraction, multiplication, and division. The student was a good learner and ready to do homework problems for practice."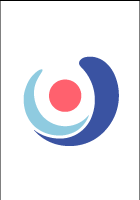 "We covered circumference + surface area of the Earth and its rotational speed; a basketball hoop vs. beach ball; perimeter + area; percentage -> decimal + fraction; range/mean/median/mode for a really ugly data set; scientific notation, including the weight of an ant in kilograms; and simplifying/solving for x."
"We covered completing a square polynomial and identifying characteristics of a parabola. The student is very smart and can remember formulas well. His challenge is remembering all the steps to solving a formula; however, with repetition and practice, he will improve."
"We covered complex equations containing imaginary numbers. The student seemed to catch on to these types of equations, but I think will need more practice when preparing for the exam. Sometime, she gets confused on the harder or longer problems, but she is capable of solving them herself. I think that she just needs to take some extra time to think. I notice that as her confidence increases, she is more likely to try to figure out the answers to the math problems first before asking for help! She did say that she was almost caught up on all of her missing assignments."
Nearby Cities:
Detroit Algebra Tutoring
,
Sterling Heights Algebra Tutoring
,
Ann Arbor Algebra Tutoring
,
Farmington Hills Algebra Tutoring
,
Rochester Algebra Tutoring
,
Ypsilanti charter Township Algebra Tutoring
,
Augusta charter Township Algebra Tutoring
,
Angell Algebra Tutoring
,
Belleville Algebra Tutoring
,
Macomb Algebra Tutoring
,
Bridgewater Algebra Tutoring
,
Canton Algebra Tutoring
,
Clinton Algebra Tutoring
,
Dexter Algebra Tutoring
,
Hamburg Algebra Tutoring
Nearby Tutors:
Detroit Algebra Tutors
,
Sterling Heights Algebra Tutors
,
Ann Arbor Algebra Tutors
,
Farmington Hills Algebra Tutors
,
Rochester Algebra Tutors
,
Ypsilanti charter Township Algebra Tutors
,
Augusta charter Township Algebra Tutors
,
Angell Algebra Tutors
,
Belleville Algebra Tutors
,
Macomb Algebra Tutors
,
Bridgewater Algebra Tutors
,
Canton Algebra Tutors
,
Clinton Algebra Tutors
,
Dexter Algebra Tutors
,
Hamburg Algebra Tutors
Call us today to connect with a top
Algebra tutor in Summit Township, MI
(734) 348-3890